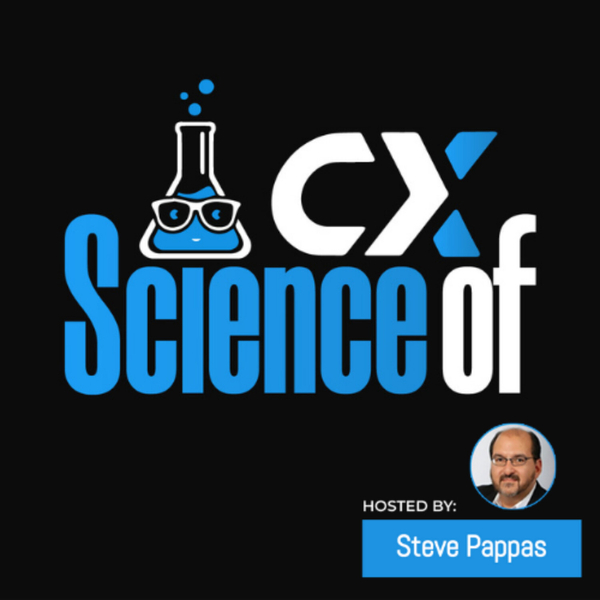 Science of CX
Vinnie Potestivo: Rise Of The Television And Podcasting Landscape
S4E180
27:32
March 15th 2023
Vinnie Potestivo is an Emmy Award-winning media advisor with a 25 years track record of guiding personal brands and founder-led businesses to new heights through strategic content distribution, brand visibility, and media reach. 
As an advocate for independent creators, he hosts "I Have A Podcast®" and serves as the editor-in-chief of ihaveapodcast.com, a premier destination for indie podcasters looking to advance their careers. He also shares valuable creator economy business strategies, insights, and experiences with co-host Judi Fox on "Let's Talk Social Audio."
As a television network executive at MTV Networks (98-07) he discovered talent & developing new ways to support their goals. Pioneering how brands and business owners could contribute to their public narrative, he helped them become hosts, stars, and producers of their own tv series. Early hits include Punk'd, The Osbournes, Wild 'N Out, TRL, 8th & Ocean, Laguna Beach, & The Challenge. Talent brands he helped launch include Mandy Moore, Nick Cannon, Lindsay Lohan, Ashlee Simpson, Kelly & Jack Osbourne and so many more. 
Since then, he and his team at VPE.tv have continued to be well-trusted connectors who develop and distribute original content across all media platforms. Especially podcasts! 
Key Takeaways
Vinnie's experience working for MTV as a young and energetic creator
The transitional period for MTV, and the process they had to undergo in order to reinvent themselves
The approach Vinnie takes when handling his new clients and media creation projects. How and why he ensures that the content being produced perfectly matches the artiste
Steps you can take in order to successfully launch and grow your podcast or vlog
Blogs as a tool for brand growth
Connect with Vinnie
Website -  https://vpetalent.com/ 
Facebook - https://www.facebook.com/VPEtalent 
LinkedIn - https://www.linkedin.com/in/vinniepotestivo/ 
Twitter - https://twitter.com/vinniepotestivo 
Instagram - https://www.instagram.com/vinniepotestivo/ 
YouTube - https://www.youtube.com/vpetv 
Science of CX
CX Connoisseur, Steve Pappas, shares his insights on how to turn your customers into loyal brand ambassadors.
Known for his relentless pursuit of all things 'customer', Steve knows how to help your business and create experiences that customers respond to.
Listen to Steve's insights. Learn to grow and accelerate your business.
Learn more: www.scienceofcx.com