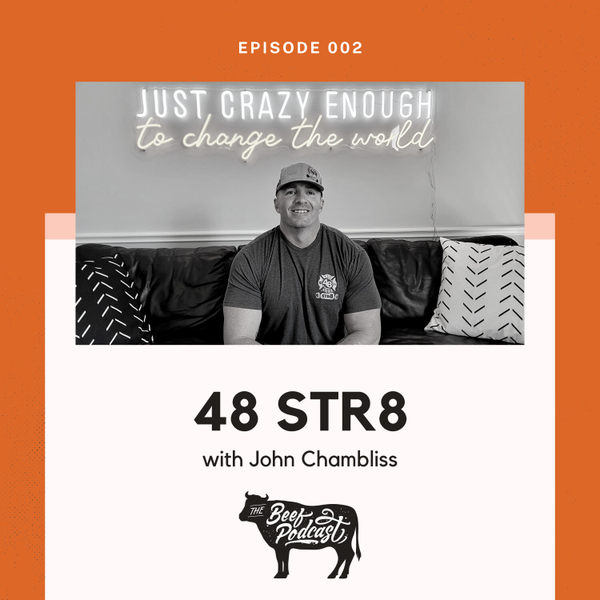 Small Business Origins
Fitness Support and Motivation with 48 STR8 feat. John Chambliss
S1E2
27:10
November 1st 2021
Gyms were some of the hardest-hit businesses during the height of the pandemic, and staying afloat for many was not easy. Through building a strong, tight-knit, and supportive community, John Chambliss managed to see his gym, 48 STR8, through the worst of it. In fact, the brand has come out with its own supplement line, thanks to the time John had to slow down and get things off the ground. Along with owning the 48 STR8 gym, supplement, and nutrition brand, John is also a firefighter and all-around muscle man. In this episode, John talks about how he got into training and shares his approach to building relationships with his clients. While people may come into the gym as strangers, they leave as friends, and this sets 48 STR8 apart from the rest. We talk about the pivots they made during the pandemic and the changes they have kept since. Our conversation also touches on some of the developments and challenges with the supplements arm of the brand, how to support 48 STR8, and when we can expect professional athletes and competitors to start using their products. Tune in to hear it all!
Key Points From This Episode:
Get to know today's guest, John Chambliss.
Hear about how many Pringles John has eaten in one sitting.
How John got into the world of fitness.
The importance of understanding the clients and their specific needs.
The horrific accident John got into and how he recovered in such a short time.
Services 48 STR8 offers and what separates the gym from the rest.
John's approach to support and motivation.
How 48 STR8 survived the pandemic and the innovative pivots they made.
Why Covid helped the 48 STR8 brand overall.
Challenges with the supply chain for the supplements branch of the brand.
One of the funniest memories John has from the gym.
What the community can do to support 48 STR8.
The certification that 48 STR8 is in the process of getting.
Where you can find John and 48 STR8 online.
Tweetables:
"The wreck saved me and it really opened my eyes on the right way to do things. It was a saving grace." — John Chambliss [0:06:19]
"I don't really have clients; I just have a lot of friends." — John Chambliss [0:08:11]
"The backbone of the company is being one of the cleanest supplements you can possibly buy." — John Chambliss [0:21:02]
Links Mentioned in Today's Episode:
Small Business Origins
Small businesses are the backbone of America and they help keep the spirit of Texas alive. As many as 50% will close their doors forever after just five years and we're here to change that. We know how tough it is to be an Entrepreneur these days, so we're giving small business owners a platform to share their story. Listen in as we share the personal and business stories of Entrepreneurs and companies around the nation. From "Mom and Pop" shops to multi-million dollar investors, we dive into where they came from and how they are making it today. New episodes are released every Thursday and links to our guests are always available in the show notes.
**The views expressed here are solely representative of those stating their opinions and does not necessarily reflect the views of John Kelley or Beefy Marketing. Small Business Origins invites guests to speak of their experience and offer personal opinions on a range of topics, none of which is censored or scripted. Nothing expressed in any episode should be taken as advice for any subject including financial decisions, medical decisions or life choices. Please consult an appropriate expert if you have questions regarding any topic discussed on Small Business Origins.**
Meet the Host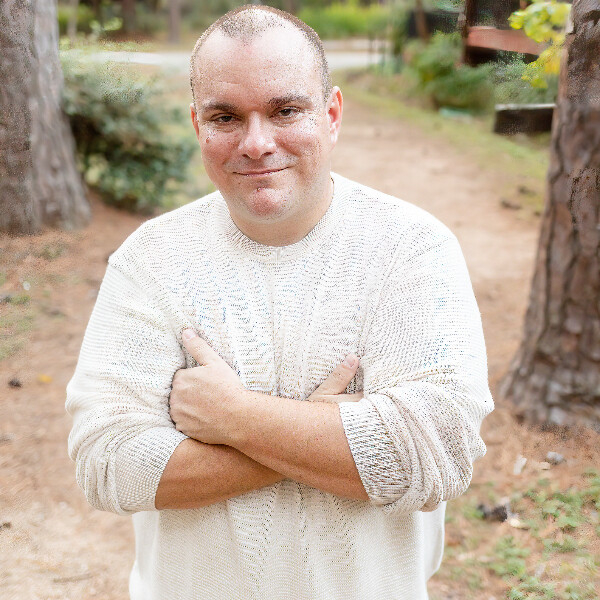 John is a Texas firefighter, entrepreneur and marketing advisor. As a business major, small business owner and marketing advisor for Beefy Marketing, he has become very familiar with the challenges entrepreneurs face every day. Bringing his humor and love for helping others to The Small Business Origins Podcast, he dives deep into what makes each business tick, helping bring useful information to other small business owners. Learning all about a business and putting them into the spotlight gives listeners a reason to visit each business featured and give them a try.
https://www.johnwkelley.com