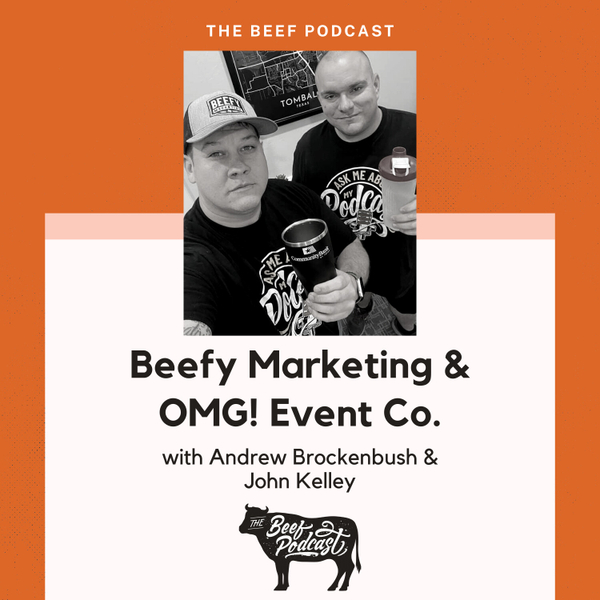 Small Business Origins
Business Evolution with Beefy Marketing & OMG! Event Co. feat. Andrew Brockenbush & John Kelley
S1E8
1:13:05
December 2nd 2021
We know how tough it can be to be an entrepreneur these days, so we have created a platform for you to share your stories! Today's episode is pretty special, because we're talking to Beefy Marketing's very own Andrew Brokenbush and learning about the company he owns with your host, John The Marketer. Tuning in, you'll hear the story of how Beefy Marketing was started, how John and Andrew came to work together, and why Andrew has no problem giving away free resources. He also elaborates on why he believes you have to be wild and crazy to change the world. Andrew shares the philosophy that underpins Beefy Marketing, which is building relationships by being a resource first, before introducing us to the diagnostic process he follows to onboard new clients, and how he goes about delivering every service you may need through Beefy by connecting you to the right people. Lastly, we hear about OMG! Event Co. and what John and Andrew are doing in the event space. Join us today to hear all this and more!
Key Points From This Episode:
Introducing Andrew Brokenbush as a guest on his own show! 
Andrew tells us why, if he could have any superpower, he would choose the gift of flight.
Why he would choose being able to make new memories even if it meant losing the old ones.
The amazing work that the Community Bank of Texas is doing as a small business partner.
Andrew shares his colorful career background and the highs and lows he experienced.
How Beefy has changed to include many more services since it started ten years ago.
Why Andrew has no problem giving away free resources: those who listen will be successful, those who can't will hire his team, and the rest may not survive.
Why you have to be wild and crazy enough to change the world. 
The story of how Andrew and John came to work together after a lifelong friendship. 
How Beefy does business: by building relationships through the podcast and more!
Being a resource first as the philosophy they have based their business on.
The discovery and diagnostic process Andrew follows to find out what your goals are.
How Beefy has you covered for everything you may need as it pertains to marketing.
Andrew and John's experience of creating podcasts and how much fun it is.
What it was like to transform Beefy into a content marketing business.
How they learned that there is nothing wrong with saying that you don't know the answer!
Why they have an expert for everything on the team. 
John's goal to make his kids feel comfortable financially while they build their own wealth. 
The benefits offered by OMG Event Co and how they know how to put on effective events.
What they have coming up, including Small Business Nation.
Why you should do business with your friends if they have their own businesses.
Tweetables:
"Beefy is way different now than it was ten years ago. Now, we're a podcast production facility, we do videos, we do content marketing, we do sales strategies, we do websites, we do printing, we have an event company." — @abrokenbush [0:27:44]
"I have no problem being a resource for free, because the people that will listen are going to be wildly successful [and] the people that will listen but know that they can't do it all will come back and utilize me and our team for the services that we offer." — @abrokenbush [0:29:26]
"Small business owners can count on the fact that we have got services, solutions, and products that will meet them where they're at!" — @abrokenbush [0:45:23]
Links Mentioned in Today's Episode:
Andrew Brokenbush on Instagram
Small Business Origins
Small businesses are the backbone of America and they help keep the spirit of Texas alive. As many as 50% will close their doors forever after just five years and we're here to change that. We know how tough it is to be an Entrepreneur these days, so we're giving small business owners a platform to share their story. Listen in as we share the personal and business stories of Entrepreneurs and companies around the nation. From "Mom and Pop" shops to multi-million dollar investors, we dive into where they came from and how they are making it today. New episodes are released every Thursday and links to our guests are always available in the show notes.
**The views expressed here are solely representative of those stating their opinions and does not necessarily reflect the views of John Kelley or Beefy Marketing. Small Business Origins invites guests to speak of their experience and offer personal opinions on a range of topics, none of which is censored or scripted. Nothing expressed in any episode should be taken as advice for any subject including financial decisions, medical decisions or life choices. Please consult an appropriate expert if you have questions regarding any topic discussed on Small Business Origins.**
Meet the Host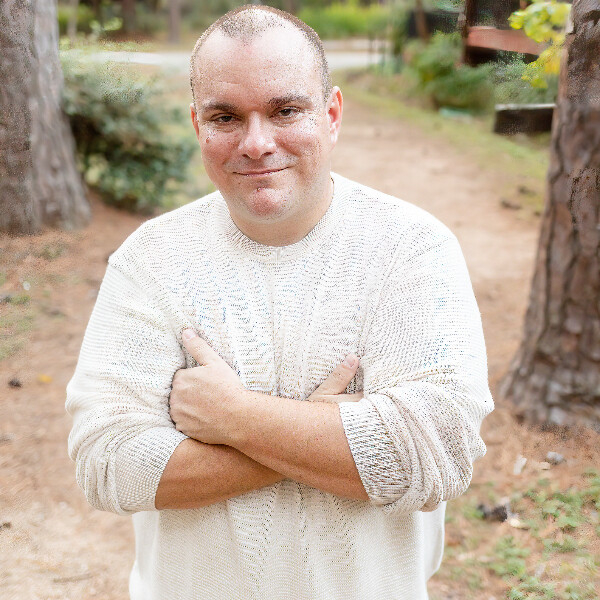 John is a Texas firefighter, entrepreneur and marketing advisor. As a business major, small business owner and marketing advisor for Beefy Marketing, he has become very familiar with the challenges entrepreneurs face every day. Bringing his humor and love for helping others to The Small Business Origins Podcast, he dives deep into what makes each business tick, helping bring useful information to other small business owners. Learning all about a business and putting them into the spotlight gives listeners a reason to visit each business featured and give them a try.
https://www.johnwkelley.com