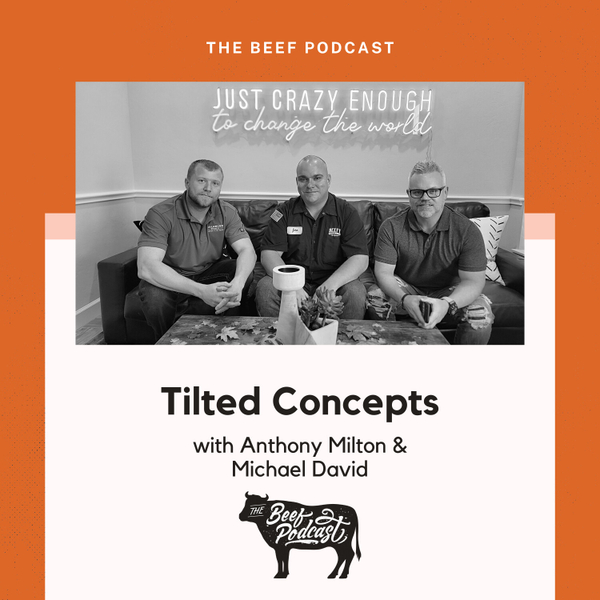 Small Business Origins
Storytelling through Entrepreneurship with Tilted Concepts feat. Anthony Milton and Michael David
S1E9
40:47
December 9th 2021
Welcome to a brand new episode of the Beef! Here today to share their stories with us today are Anthony and Michael-David from Tilted Concepts, a consumer-centric venture capital firm. Tune in to hear about the three brands that Tilted Concepts is working with, which include a fun packaged takeout company called Balanced Foods; an old world barber shop with a modern touch called Tune Up; and Martinis and Manicures, the nail bar equivalent for women. We touch on what Anthony and Michael-David consider to be the key to health: picking your vices to afford yourself balance. Michael-David shares some insights into the world of marketing and how he works in storytelling and leverages social media for the businesses connected to Tilted Concepts. Both guests share their background as high school graduates, why passion is not always what you want to do for a living, and how they have come to see failure as an opportunity to learn. Join us today to hear all this and more!
Key Points From This Episode:
An introduction to Anthony and Michael-David, and their favorite drinks.
The three brands Tilted Concepts has worked with, starting in Magnolia, Texas.
Tune Up; the old world barber shop with a modern touch.
Martinis and Manicures; the personal care equivalent, geared towards women.
Balanced Foods; the packaged takeout company that caters directly to the customer.
Anthony's journey as an entrepreneur and why he attributes his success to dumb luck.
What sets them apart: their people have passion, their customers are fun and spirited, and the atmosphere and location.
How building a relationship with your customer base creates a base of marketers.
One of the benefits of Balanced Foods: it's pure, fresh, healthy food.
Their belief that you should pick your vices and afford yourself balance.
Why, when you're on a diet, you have to make sure it's a lifestyle change.
Michael-David's role in marketing and storytelling for Tilted Concepts.
His feelings towards social media and its role in creating visibility for small businesses.
The approach that centres around the customer and the team that sets them apart.
Not always is your passion what you want to do for a living, and they should often be separate.
What it means to be an entrepreneur: to be a problem solver.
How, as an employee, you have to become a valued asset rather than remaining a risk.
Why failure is an opportunity to learn.
Tweetables:
"We try to take the 'have to' into 'want to' so Tune Up's a great environment, it's a fun environment. Come into one of the salons, get taken care of, get a great haircut, beard trim, full bar, everything's complimentary. It's such a great unwind from the outside world." — Anthony [0:08:00]
"Our people have passion, we look for that. That's what we recruit for." — Anthony [0:13:57]
"I personally hate social media, what it has created, but it's also been the greatest gift to a small business." — Michael-David [0:26:33]
Links Mentioned in Today's Episode:
Michael-David Reilly on LinkedIn
Small Business Origins
Small businesses are the backbone of America and they help keep the spirit of Texas alive. As many as 50% will close their doors forever after just five years and we're here to change that. We know how tough it is to be an Entrepreneur these days, so we're giving small business owners a platform to share their story. Listen in as we share the personal and business stories of Entrepreneurs and companies around the nation. From "Mom and Pop" shops to multi-million dollar investors, we dive into where they came from and how they are making it today. New episodes are released every Thursday and links to our guests are always available in the show notes.
**The views expressed here are solely representative of those stating their opinions and does not necessarily reflect the views of John Kelley or Beefy Marketing. Small Business Origins invites guests to speak of their experience and offer personal opinions on a range of topics, none of which is censored or scripted. Nothing expressed in any episode should be taken as advice for any subject including financial decisions, medical decisions or life choices. Please consult an appropriate expert if you have questions regarding any topic discussed on Small Business Origins.**
Meet the Host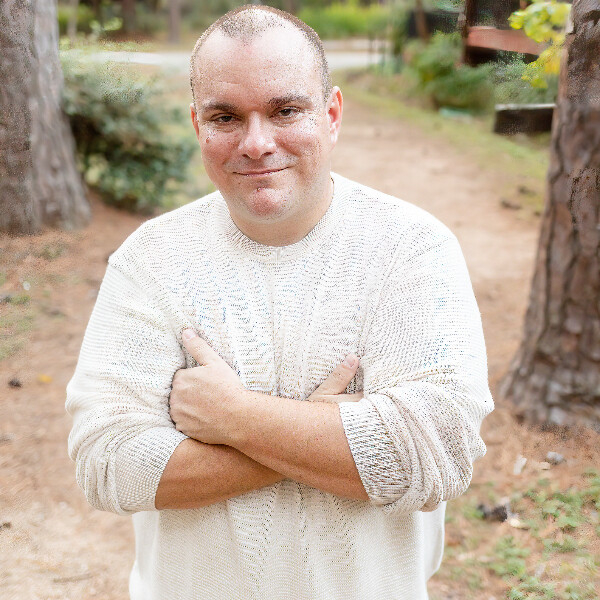 John is a Texas firefighter, entrepreneur and marketing advisor. As a business major, small business owner and marketing advisor for Beefy Marketing, he has become very familiar with the challenges entrepreneurs face every day. Bringing his humor and love for helping others to The Small Business Origins Podcast, he dives deep into what makes each business tick, helping bring useful information to other small business owners. Learning all about a business and putting them into the spotlight gives listeners a reason to visit each business featured and give them a try.
https://www.johnwkelley.com