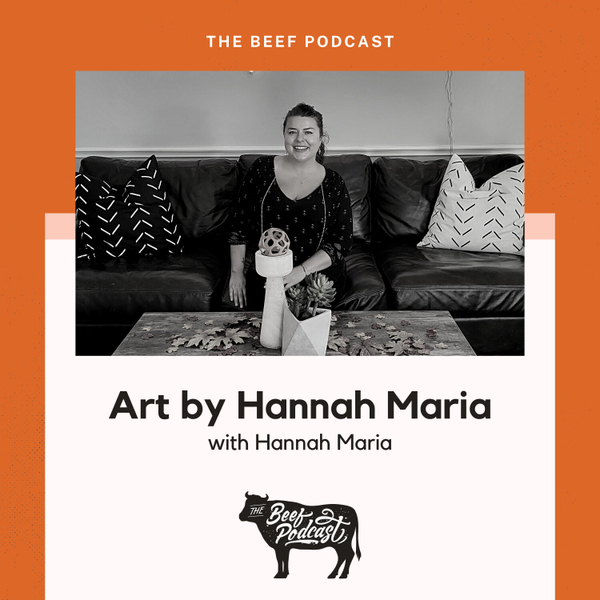 Small Business Origins
Sculpting Passion into Entrepreneurship with Art by Hannah Maria
S1E16
44:39
January 27th 2022
The creative journey can be one of many twists and turns, and the courage to pursue our dreams can sometimes be tested. Today on The Beef, we are joined by Hannah Maria, of Art by Hannah Maria and Hannah Go Beep, to talk about her creative spirit, business, and how she turned one into the other! Hannah shares loads of great reflections and insight into her path so far, talking about her decisions after school, the best steps she took, and what her business looks like today. For anyone wanting to get an insider's view on how to turn a passion into a business, this episode is jam-packed with value, with comments on how to deal with challenging clients, the benefits of multiple areas of interest, and the importance of community and networking. So to hear it all from our great guest, be sure to listen in!
Key Points From This Episode:
The three phone apps that Hannah would keep above all others.
Hannah's background, and the range of creative mediums she works in!  
The learning curve that Hannah embarked upon after school and her need to learn and earn. 
Hannah's commitment to approachability and affordability with her work.  
Unpacking Hannah's business and how she typically goes about communicating with customers.  
The decision to settle in Tomball, Texas and what inspired this change for Hannah. 
Steps in the process of turning art into a full-time, successful job. 
Hannah's DIY attitude to figuring things out and researching her way to success. 
Challenges with difficult clients and how Hannah manages these situations.   
Recent art shows that Hannah is involved in and where to see her work in person! 
Support for the burgeoning art community in Tomball, Texas.
How the pandemic and lockdown impacted Hannah's process.  
Hannah unpacks her style; bold, dramatic, whimsical, colorful, and more!  
How to support Hannah and her work, and why simple gestures can go a long way. 
Tweetables:
"If it's pretty, I will figure out how to make it for you." — Hannah Maria [0:07:35]
"I needed to be working while I was learning and I ended up finding a graphic design studio, and I just walked in with drawings!" — Hannah Maria [0:08:44]
"If I am having issues with the really creative side of painting and illustrating, I can switch over to that analytical brain with the computer work." — Hannah Maria [0:26:22]
"If it makes you happy, that's all that matters." — Hannah Maria [0:41:06]
Links Mentioned in Today's Episode:
Art by Hannah Maria on Instagram
Small Business Origins
Small businesses are the backbone of America and they help keep the spirit of Texas alive. As many as 50% will close their doors forever after just five years and we're here to change that. We know how tough it is to be an Entrepreneur these days, so we're giving small business owners a platform to share their story. Listen in as we share the personal and business stories of Entrepreneurs and companies around the nation. From "Mom and Pop" shops to multi-million dollar investors, we dive into where they came from and how they are making it today. New episodes are released every Thursday and links to our guests are always available in the show notes.
**The views expressed here are solely representative of those stating their opinions and does not necessarily reflect the views of John Kelley or Beefy Marketing. Small Business Origins invites guests to speak of their experience and offer personal opinions on a range of topics, none of which is censored or scripted. Nothing expressed in any episode should be taken as advice for any subject including financial decisions, medical decisions or life choices. Please consult an appropriate expert if you have questions regarding any topic discussed on Small Business Origins.**
Meet the Host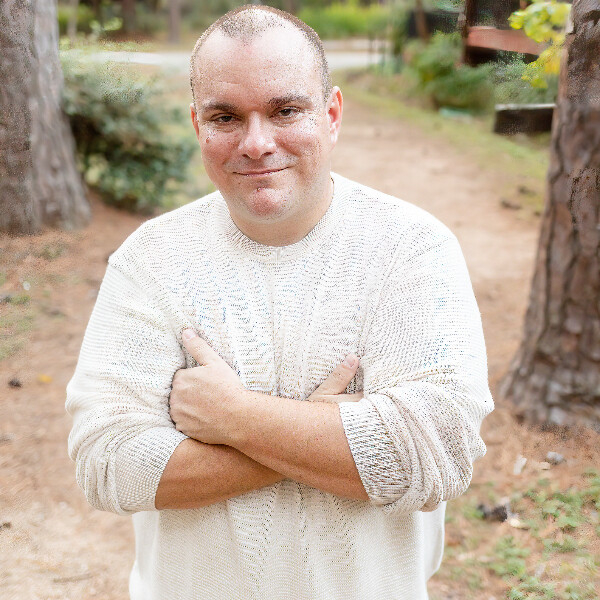 John is a Texas firefighter, entrepreneur and marketing advisor. As a business major, small business owner and marketing advisor for Beefy Marketing, he has become very familiar with the challenges entrepreneurs face every day. Bringing his humor and love for helping others to The Small Business Origins Podcast, he dives deep into what makes each business tick, helping bring useful information to other small business owners. Learning all about a business and putting them into the spotlight gives listeners a reason to visit each business featured and give them a try.
https://www.johnwkelley.com