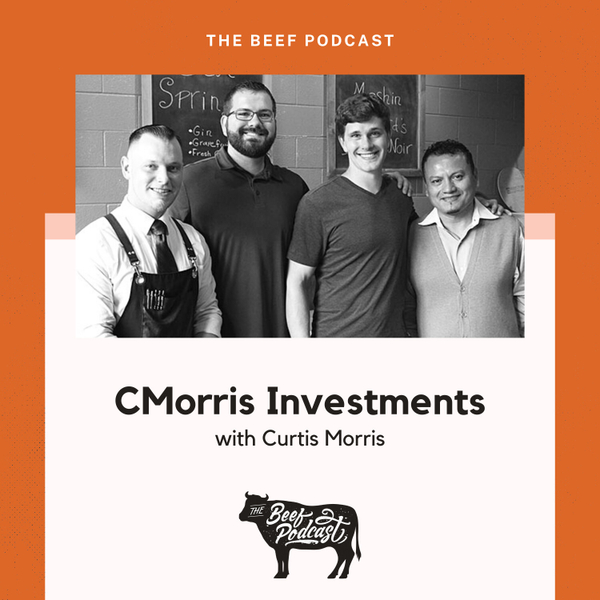 Small Business Origins
A People-Centered Approach to Business Partnerships with C Morris Investments feat. Curtis Morris
S1E12
59:46
December 30th 2021
Thanks for joining us for another episode of The Beef! Joining us in conversation today is Curtis Morris of C Morris Investments. Branding is about the connection between you and your clients, and today's story will give you a fresh appreciation for C Morris Investments and the man behind the company. Curtis talks to us about his people-centered approach to family and work, and his goal to make his employees feel like they've got somebody at work who cares about their home life. He also gives us the inside scoop on C Morris Investments' next ventures, the partnerships they have been focusing on, and what he loves most about working for his own company: the variety in his everyday life. We talk about the Bonfire experience and the Hedgehog grill experience and Curtis tells the story of how they bought Copper Kettle building with a vision to develop a clean farmers market. He introduces us to the lesser known role of the true business behind everything: a commercial development company run by Curtis and his family. In closing, Curtis gives us the elevator pitch for each of his businesses and why you should visit them. Don't miss this jam-packed episode with today's inspiring guest! 
Key Points From This Episode:
An introduction to today's guest, Curtis Morris of C Morris Investments.
Why he would rather have the experience of a long life than a short one: to see everything.
How you can connect with a step parent or child in addition to their biological parent.
The importance of making employees feel included, regardless of company size.
His goal for employees to feel they have somebody at work who cares about their home life. 
How they are working towards offering a full mobile bar experience as well as food.
Partnerships they have been focusing on, like the Inspiration Ranch, for example.
What he loves about working for his own company: the variety in his everyday life.
Bonfire's strategy to break down whole ingredients in each of their dishes.
The concept that led to development of Hedgehog Grill and the 20 craft taps installed.
How he bought the Copper Kettle building with a vision to create a clean farmers market.
Tax and government's role in curbing small business growth and how to push through.
How COVID has caused them to have to pivot constantly. 
How running a business in a small town has unique perks.
The story of the true business behind everything: a commercial development company.
How they take properties and businesses and build them up or advise clients on how to.
The diversified avenues that exist within his business.
How Curtis and his wife came to land on a name for their unborn daughter, Lily. 
Why you should visit Bonfire: locally sourced, from-scratch cooking with the best whiskeys, bourbon, and wine.
 Why you should visit Hedgehog Grill: over 20 craft beers on tap, amazing burgers, fresh hand-battered onion rings, and more!
When to approach C Morris Investments: when you want to speak to a person about making sure you are successful so that they can be successful too.
Tweetables:
"At both restaurants, we strive very much to make employees feel welcome, make them feel like they're inclusive, make them feel like they are wanted and special. So many large companies forget that." — Curtis Morris [0:07:30]
"That's why people hate their jobs; because it's the same thing everyday. I'm attempting to change that." — Curtis Morris [0:15:50]
"This was a bit ahead of the time for Waller, because it's been open six years now, as Hedgehog anyway. Just like any restaurant, it's evolved but, with 20 craft taps, you get something that's unique." — Curtis Morris [0:24:52]
Links Mentioned in Today's Episode:
Small Business Origins
Small businesses are the backbone of America and they help keep the spirit of Texas alive. As many as 50% will close their doors forever after just five years and we're here to change that. We know how tough it is to be an Entrepreneur these days, so we're giving small business owners a platform to share their story. Listen in as we share the personal and business stories of Entrepreneurs and companies around the nation. From "Mom and Pop" shops to multi-million dollar investors, we dive into where they came from and how they are making it today. New episodes are released every Thursday and links to our guests are always available in the show notes.
**The views expressed here are solely representative of those stating their opinions and does not necessarily reflect the views of John Kelley or Beefy Marketing. Small Business Origins invites guests to speak of their experience and offer personal opinions on a range of topics, none of which is censored or scripted. Nothing expressed in any episode should be taken as advice for any subject including financial decisions, medical decisions or life choices. Please consult an appropriate expert if you have questions regarding any topic discussed on Small Business Origins.**
Meet the Host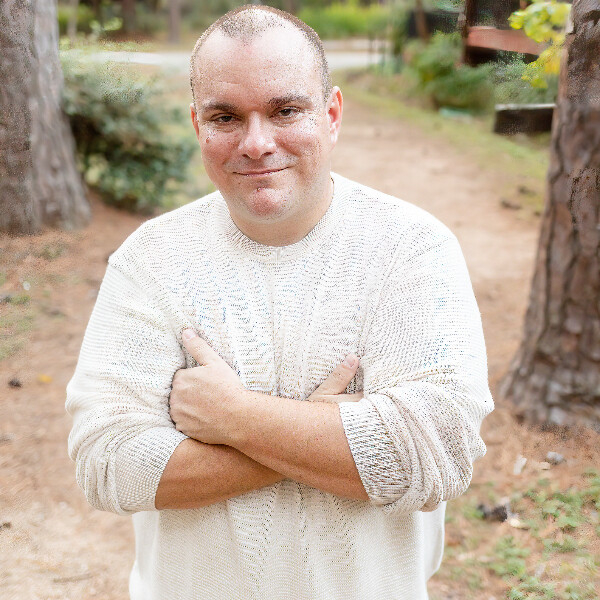 John is a Texas firefighter, entrepreneur and marketing advisor. As a business major, small business owner and marketing advisor for Beefy Marketing, he has become very familiar with the challenges entrepreneurs face every day. Bringing his humor and love for helping others to The Small Business Origins Podcast, he dives deep into what makes each business tick, helping bring useful information to other small business owners. Learning all about a business and putting them into the spotlight gives listeners a reason to visit each business featured and give them a try.
https://www.johnwkelley.com