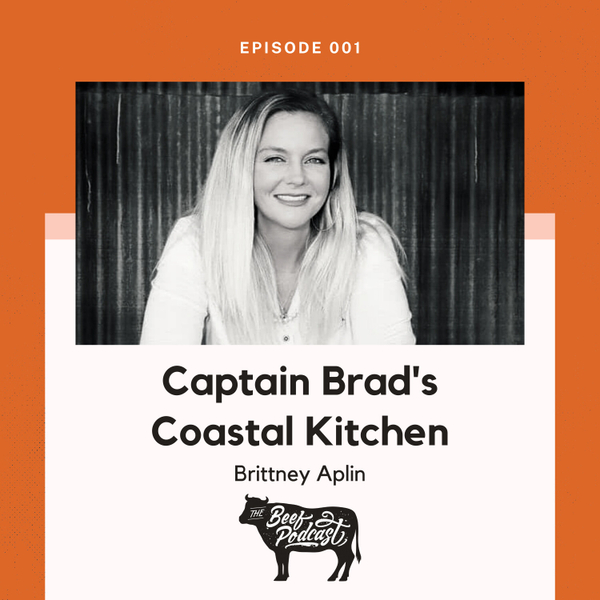 Small Business Origins
Keeping Customers Happy as Clams with Captain Brad's Coastal Kitchen feat. Brittney Aplin
S1E1
28:57
November 1st 2021
Today on The Beef, we get down to it with Brittney Aplin, who owns Captain Brad's Coastal Kitchen! In this no-frills and inspiring conversation, we hear from Brittney about her family's ties to the world of seafood, and how her father entered into the restaurant business in her younger years. She explains how she never imagined another path and the challenges that she and her team encountered after her father passed. We also talk about how the restaurant managed to stay afloat during the difficulties of the pandemic, and how she approached keeping her customer base happy. Captain Brad's has a dedicated cult following, something that is not easy to come by, and we get the lowdown from Brittney on what she believes are the main contributing factors to this. To hear it all from a business owner who is sticking to her guns and creating a legacy along the way, listen in with us!  
Key Points From This Episode:
Brittney's idea for a warning label for humans.
A little bit about Brittney's family history and her connection to the seafood business. 
Captain Brad's cult following and Brittney's thoughts on what has created this. 
The biggest changes and trends in the hospitality industry over the last few years.
The good luck that Captain Brad's had with inspection agents during the pandemic. 
Rallying and support within the industry during the challenges of the past two years.
Some of the best customer stories and love that Brittney has experienced recently.  
Why staying authentic and sticking to seafood has served Brittney and her team so well.
Lessons learned during the pandemic and the whirlwind experiences of 2020 and 2021. 
Advice from Brittney on the power of research and how to save some money. 
How to connect with and support Brittney and Captain Brad's Coastal Kitchen.
The 'superhero parking' at the restaurant and discounts offered to the military and first responders.
Tweetables:
"The restaurant industry is all I know. My dad was a commercial crabber, shrimper, oysterman. We were always raised on the water, my whole family. He decided to get out of that and opened a seafood restaurant." — Brittney Aplin [0:01:59]
"Me and the chef, we have been working together since we were 19. We are about to be 36." — Brittney Aplin [0:04:40]
"We made it through COVID. What a blessing that is, that not everyone can say." — Brittney Aplin [0:08:32]
Links Mentioned in Today's Episode:
Captain Brad's Coastal Kitchen
Small Business Origins
Small businesses are the backbone of America and they help keep the spirit of Texas alive. As many as 50% will close their doors forever after just five years and we're here to change that. We know how tough it is to be an Entrepreneur these days, so we're giving small business owners a platform to share their story. Listen in as we share the personal and business stories of Entrepreneurs and companies around the nation. From "Mom and Pop" shops to multi-million dollar investors, we dive into where they came from and how they are making it today. New episodes are released every Thursday and links to our guests are always available in the show notes.
**The views expressed here are solely representative of those stating their opinions and does not necessarily reflect the views of John Kelley or Beefy Marketing. Small Business Origins invites guests to speak of their experience and offer personal opinions on a range of topics, none of which is censored or scripted. Nothing expressed in any episode should be taken as advice for any subject including financial decisions, medical decisions or life choices. Please consult an appropriate expert if you have questions regarding any topic discussed on Small Business Origins.**
Meet the Host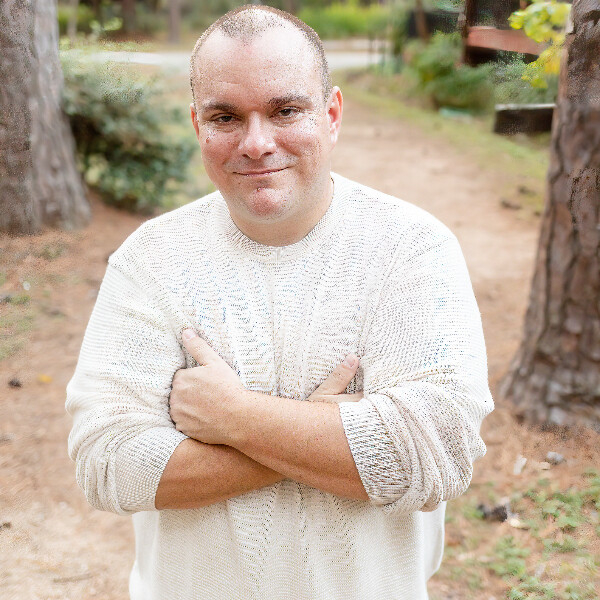 John is a Texas firefighter, entrepreneur and marketing advisor. As a business major, small business owner and marketing advisor for Beefy Marketing, he has become very familiar with the challenges entrepreneurs face every day. Bringing his humor and love for helping others to The Small Business Origins Podcast, he dives deep into what makes each business tick, helping bring useful information to other small business owners. Learning all about a business and putting them into the spotlight gives listeners a reason to visit each business featured and give them a try.
https://www.johnwkelley.com