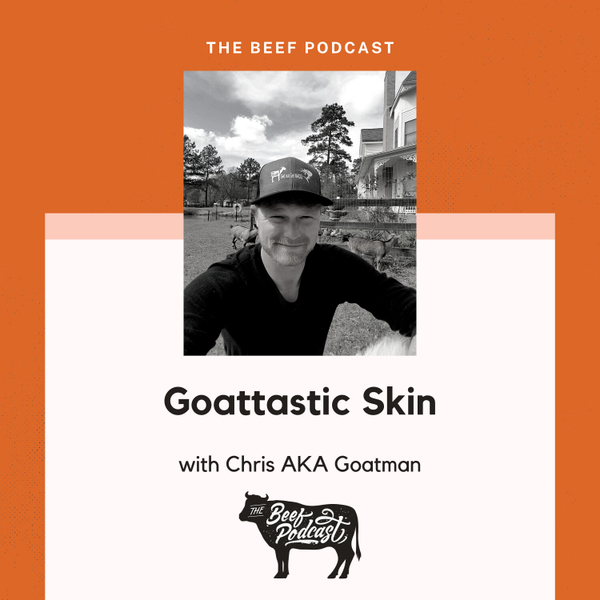 Small Business Origins
Finding Your Business Niche with GoatTastic Skin feat. Chris AKA Goatman
S1E7
30:12
November 25th 2021
In this episode of The Beef, John chats to Chris, AKA Goatman, about the amazing company and store he has set up, offering customers an array of healthy goat milk products! If you are interested in the recipe for staying young and healthy, Chris has good news for you! After discovering, first hand, the impact that goat milk had on his appearance and health, Chris desperately wanted to help other people to feel the same way, without having to smell like lavender all the time! In our conversation, we get to hear about how a love of helping people to feel better about themselves motivated Chris' work, some of his plans for the future of the business and the store, and why he strongly believes in giving customers a look behind the curtain. We also discuss the specific health benefits of goat's milk and how these products can combat common irritations, and much more, so make sure to listen in with us to hear all that the Goatman has to say!
Key Points From This Episode:
• Chris' memories of eating food from the floor as a younger person! 
• A little bit of background to GoatTastic, their history, and the products they offer.  
• The health benefits associated with goat's milk and the different ways it can be used. 
• Developing the products and the work that went into branding the company in the right way. 
• The presence and passion that Chris puts into the company, and how that has served them.
• Some details about the farm and the store; physical locations and the website.  
• The rest of the family farm, other animals, and future plans for its development.  
• Giving people a view behind the scenes, and connecting the consumer with the source.  
• Getting to grips with skin issues and irritations and the problem with many mass-market products.
• Where to find GoatTastic online and across the different social media platforms!
• Further products from the company, and more reasons to be excited about checking them out. 
Tweetables:
"We shop local, we eat local, we play local." — Goatman [0:04:42]
"I just got sick and tired of smelling like lavender." — Goatman [0:08:51]
"Men are afraid to pamper themselves. Don't be, go do it! I'm 40 and I look like I'm 35!" — Goatman [0:09:53]
"It's all about customer service and knowing your community." — Goatman [0:12:21]
Links Mentioned in Today's Episode:
CommunityBank of Texas
Goat Maddness
GoatTastic Skin on Instagram
GoatTastic Skin on Facebook
John Kelley on Instagram
Beefy Marketing
Beefy Marketing on Instagram
Beefy Marketing on YouTube
Beefy Marketing on Facebook
Small Business Origins
Small businesses are the backbone of America and they help keep the spirit of Texas alive. As many as 50% will close their doors forever after just five years and we're here to change that. We know how tough it is to be an Entrepreneur these days, so we're giving small business owners a platform to share their story. Listen in as we share the personal and business stories of Entrepreneurs and companies around the nation. From "Mom and Pop" shops to multi-million dollar investors, we dive into where they came from and how they are making it today. New episodes are released every Thursday and links to our guests are always available in the show notes.
**The views expressed here are solely representative of those stating their opinions and does not necessarily reflect the views of John Kelley or Beefy Marketing. Small Business Origins invites guests to speak of their experience and offer personal opinions on a range of topics, none of which is censored or scripted. Nothing expressed in any episode should be taken as advice for any subject including financial decisions, medical decisions or life choices. Please consult an appropriate expert if you have questions regarding any topic discussed on Small Business Origins.**
Meet the Host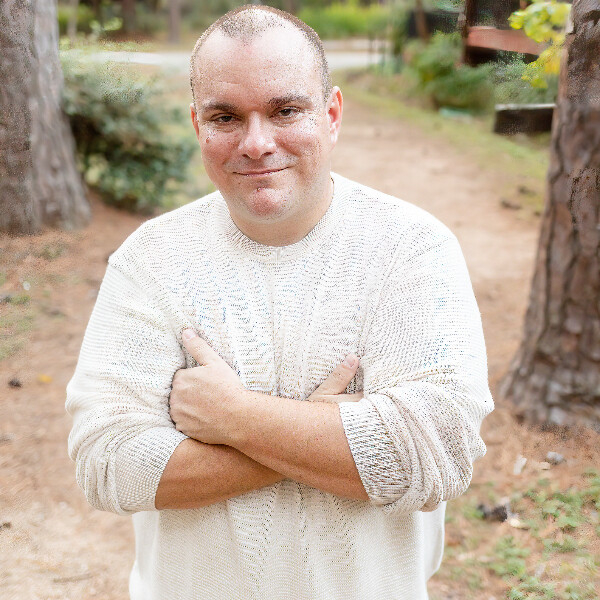 John is a Texas firefighter, entrepreneur and marketing advisor. As a business major, small business owner and marketing advisor for Beefy Marketing, he has become very familiar with the challenges entrepreneurs face every day. Bringing his humor and love for helping others to The Small Business Origins Podcast, he dives deep into what makes each business tick, helping bring useful information to other small business owners. Learning all about a business and putting them into the spotlight gives listeners a reason to visit each business featured and give them a try.
https://www.johnwkelley.com