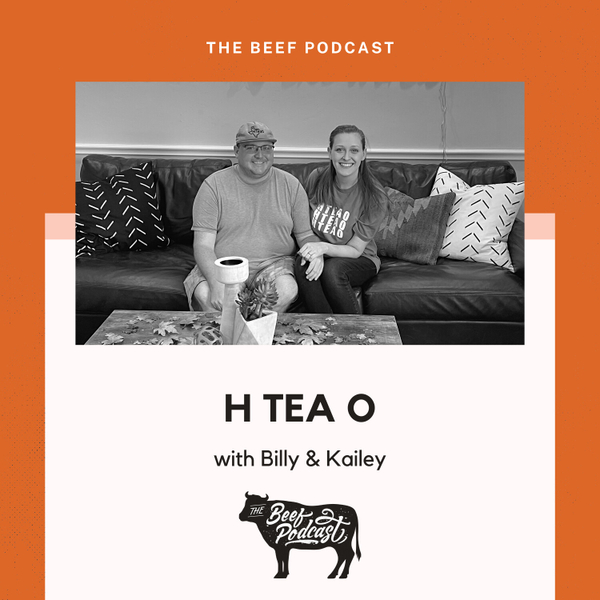 Small Business Origins
The Sweet Taste of Community Connection with HTeaO feat. Billy and Kailey Moore
S1E13
39:15
January 6th 2022
Billy and Kailey Moore wanted to start their own franchise business without having to leave their beloved community of Tomball in Harris County, Texas. Their search for the right fit led them to open an HTeaO, which offers freshly brewed tea hourly and features 22 flavors of the best Texas-style iced tea. Billy and Kailey opened HTeaO Tomball in early 2021 with full in-store and drive-thru service. The location has its own distinct suburban Texas atmosphere, and they take pride in operating a family business that offers an alternative to the typical coffee chain, with all-natural and healthy products. In today's episode, they offer some insight into their entrepreneurship journey and how it led them to an HTeaO franchise. You'll also hear what sets them apart from other tea shops, including their focus on community connections and how they give back to their employees. Additionally, we touch on the challenges of starting a business during COVID, the importance of mentorship, Billy and Kailey's aspirations for expanding their operations, plus so much more! Join us for an engaging and uplifting conversation with Billy and Kailey Moore of HTeaO Tomball!
Key Points From This Episode:
Billy and Kailey share their favorite tea flavors: unsweet peach ginger and coconut chai.
Why the unsweet teas are just as delicious as their sweet counterparts.
Kailey shares how she and Billy found their way into entrepreneurship and franchising.
Find out how Billy and Kailey diverged into HTeaO rather than another franchise.
Why Kailey believes that it's not about the register; it's about community connections.
Deciding on flavors based on feedback between corporate and individual stores.
The challenges Billy and Kailey faced when starting a business during COVID.
Billy and Kailey reflect on some of their best and worst customer stories. 
Kailey's thoughts on why you should choose HTeaO: "Because we care."
How HTeaO Tomball gives back to the community and their employees.
What Billy means when he says that HTeaO Tomball puts their "aces in their places."
Learn more about Billy and Kailey's aspirations for expansion.
How to support HTeaO Tomball, starting with following them on social media.
Some of the supply chain issues that they have had thanks to the pandemic.
Tweetables:
"People come in from out of state, out of country, they come and they drink this tea, and that is the conversation starter; "You've got to come see this place!" That's where our roots are coming from and how we diverged into an HTeaO instead of another franchise." — Billy Moore [0:08:12]
"It's not about the register. It's about community connections. If we're not making those community connections, then we're not going to have transactions on the register." — Kailey Moore [0:09:45]
"We want to, number one, take care of what we have and, as the opportunities present themselves, we want to be the Northwest Houston HTeaO couple." — Billy Moore [0:30:37]
Links Mentioned in Today's Episode:
Small Business Origins
Small businesses are the backbone of America and they help keep the spirit of Texas alive. As many as 50% will close their doors forever after just five years and we're here to change that. We know how tough it is to be an Entrepreneur these days, so we're giving small business owners a platform to share their story. Listen in as we share the personal and business stories of Entrepreneurs and companies around the nation. From "Mom and Pop" shops to multi-million dollar investors, we dive into where they came from and how they are making it today. New episodes are released every Thursday and links to our guests are always available in the show notes.
**The views expressed here are solely representative of those stating their opinions and does not necessarily reflect the views of John Kelley or Beefy Marketing. Small Business Origins invites guests to speak of their experience and offer personal opinions on a range of topics, none of which is censored or scripted. Nothing expressed in any episode should be taken as advice for any subject including financial decisions, medical decisions or life choices. Please consult an appropriate expert if you have questions regarding any topic discussed on Small Business Origins.**
Meet the Host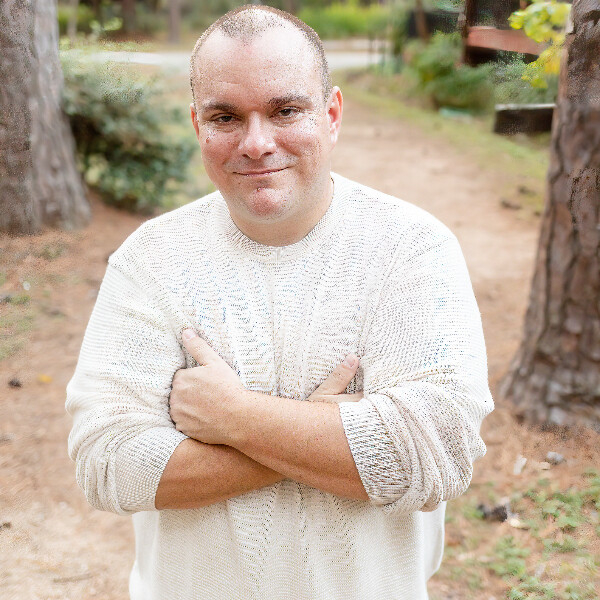 John is a Texas firefighter, entrepreneur and marketing advisor. As a business major, small business owner and marketing advisor for Beefy Marketing, he has become very familiar with the challenges entrepreneurs face every day. Bringing his humor and love for helping others to The Small Business Origins Podcast, he dives deep into what makes each business tick, helping bring useful information to other small business owners. Learning all about a business and putting them into the spotlight gives listeners a reason to visit each business featured and give them a try.
https://www.johnwkelley.com