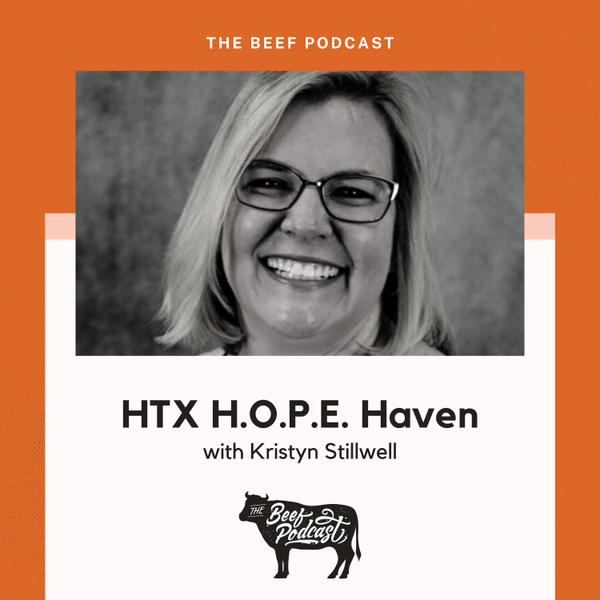 Small Business Origins
Building Better Lives with HTX H.O.P.E. Haven feat. Kristyn Stillwell
S1E17
34:45
February 3rd 2022
Welcome to another episode of the Beef! Visiting us today is Kristyn Stillwell from HTX Hope Haven. Tune in to hear the story of how she built Hope Haven with a view to empower the homeless to get off the streets and build a better life. She shares what led her to discover her gift for supporting the homeless and where it all started, why she believes in feeding ministries, and why she is committed to not making people comfortable on the street. Hope Haven aims to build relationship, plant seeds of hope, and encourage folks to want more for their lives. They do this by supporting clients through life transitions, providing housing programs, and enabling people to enter the workforce. We touch on the process of acquiring resources to sustain the business throughout the pandemic through government and church relationships, and how the program has been carefully curated to provide people with incremental freedom, before letting listeners know exactly how they can help out. Thanks for tuning in! 
Key Points From This Episode:
The most embarrassing music she likes to listen to: "Party in the USA" by Miley Cyrus, Lauren Daigles "Trust in Me", and "Fight Song" by Rachel Platten. 
Kristyn's story of growing up as a tenacious child and eventually starting a consultancy.
How she wouldn't have been able to start Hope Haven without a supportive husband.
The story of how she met four other families with the same heart to help the homeless.
Where it all got started: 249 on Hope, and how they got over 70 people off the street.
Why she believes in feeding ministries but not to make people comfortable on the street.
What they hand out with a view to building relationships, planting seeds of hope, and encouraging folks to want more for their lives.
The client transition piece and future planning that Hope Haven helps people build.
The housing programs and success community that Hope Haven facilitates.
How they found resources through the commissioner cable office during the pandemic.
What their partnerships with local churches and individual funders look like.
Future plans for Hope Haven: the Back to Work program with Work Faith Commission, and the transitional living center they hope to set up, especially for families.
How a transitional living center can help break the cycle of poverty and homelessness.
Why the extra programs are important to empower people to work and not live for free.
The progression that is worked into the program to provide incremental freedom.
How you can help out: share their social media content to spread awareness, offer your business services at a discounted rate, pray for them, and donate what you have in excess.
Tweetables:
"In that five-year time period we had gotten over 70 people off the street, and today I can tell you, 45 of those are still off the street. And that's when friends started saying, and pastors were like, 'Wait a minute, what you're doing is working!'" — @krystinstill [0:11:44]
"I don't believe in making them comfortable out there because in my Bible it says that God has plans to prosper us but not to harm us so in my optimistic mind I believe that nobody's supposed to be there." — @krystinstill [0:13:46]
Links Mentioned in Today's Episode:
Small Business Origins
Small businesses are the backbone of America and they help keep the spirit of Texas alive. As many as 50% will close their doors forever after just five years and we're here to change that. We know how tough it is to be an Entrepreneur these days, so we're giving small business owners a platform to share their story. Listen in as we share the personal and business stories of Entrepreneurs and companies around the nation. From "Mom and Pop" shops to multi-million dollar investors, we dive into where they came from and how they are making it today. New episodes are released every Thursday and links to our guests are always available in the show notes.
**The views expressed here are solely representative of those stating their opinions and does not necessarily reflect the views of John Kelley or Beefy Marketing. Small Business Origins invites guests to speak of their experience and offer personal opinions on a range of topics, none of which is censored or scripted. Nothing expressed in any episode should be taken as advice for any subject including financial decisions, medical decisions or life choices. Please consult an appropriate expert if you have questions regarding any topic discussed on Small Business Origins.**
Meet the Host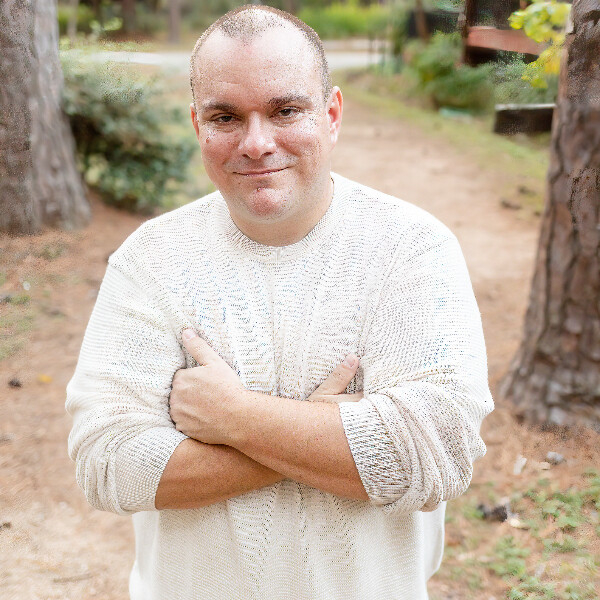 John is a Texas firefighter, entrepreneur and marketing advisor. As a business major, small business owner and marketing advisor for Beefy Marketing, he has become very familiar with the challenges entrepreneurs face every day. Bringing his humor and love for helping others to The Small Business Origins Podcast, he dives deep into what makes each business tick, helping bring useful information to other small business owners. Learning all about a business and putting them into the spotlight gives listeners a reason to visit each business featured and give them a try.
https://www.johnwkelley.com