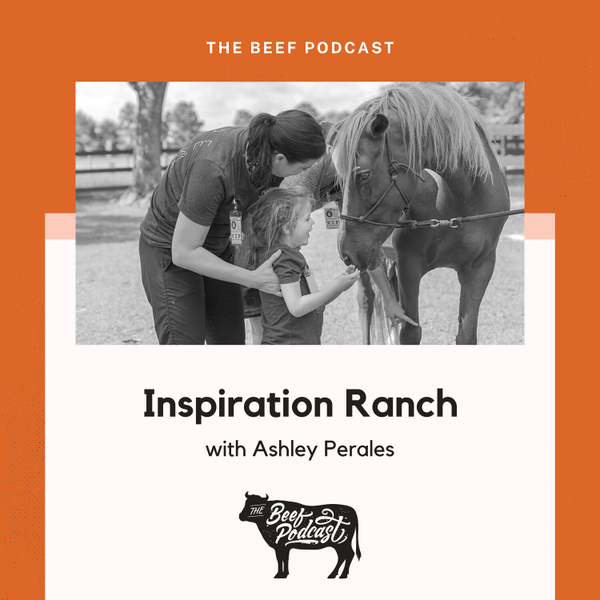 Small Business Origins
Equine Therapy and Mental Health with Inspiration Ranch feat. Ashley Perales
S1E11
38:09
December 23rd 2021
Thanks for tuning in to another episode of the Beef! During today's episode, we speak with Ashley from Inspiration Ranch. Listeners will hear how she came to work at the ranch, and her own journey with horseback riding, that kept her from having to have open heart surgery until her late 30s. She talks about the physical and spiritual ability horses have to heal humans, and how science is catching up to what horse people have always known. The work done at Inspiration Ranch is twofold: therapeutic horseback riding and equine-assisted mental health. Tune in to hear how both works, as well as how being a part of something bigger than yourself can help you heal. Ashley shares some of the amazing rewards she has seen over time, as well as the challenges, and the ins and outs of Inspiration Ranch's funding structure, before we share how you can support organizations close to your heart without having to spend a dime. We hope you join us to hear all this and more today!
Key Points From This Episode:
An introduction to Ashley, her love of root vegetables, and her work at Inspiration Ranch.
The story of how Ashley came to work for Inspiration Ranch.
How horseback riding kept Ashley from having to have open heart surgery until her late 30s.
The physical and spiritual ability horses have to heal and fix us.
The stride that your hips and body move in on a horse that matches a human walk.
How horse riding supports children who can't ambulate: building neural connectivity in the brain.
What horses do to help you tune in to your own feelings: reflect your behavior back at you.
How the funding structure works at Inspiration Ranch and how scholarships work. 
Horse riding as a mental health therapy tool.
Two mechanisms they use: therapeutic horseback riding and equine assisted mental health.
Being part of something bigger than yourself as a tool to heal yourself.
How they have no barriers or restrictions on who can come to Inspiration Ranch. 
The rewards: seeing children speak their first word and take their first steps. 
What costs are involved in running the ranch and how they need funding.
Care required for horses at the different stages of their lives. 
Ashley encourages listeners with any interest to visit and volunteer.
How you can support businesses and NPOs without spending any money.
Tweetables:
"It turns out that most likely the reason that I didn't have to have open heart surgery until my late 30s when I probably should have it at eight or ten, is that I did a whole lot of horseback riding as a kid." — Ashley [0:07:57]
"Science is finally catching up to what horse people have always known, and that is that these animals really have a physical and a spiritual ability to heal us and to fix us." — Ashley [0:08:46]
"Our basic tagline is, offering hope, renewing lives, and inspiring change, and that's what we stand for, and we do it alongside of horses because we believe they really have the power to break through to people." — Ashley [0:18:38]
"Whether you have a physical need, or an emotional need, or a mental health need, we're really just here to help." — Ashley [0:19:00]
Links Mentioned in Today's Episode:
Inspiration Ranch on Instagram
Small Business Origins
Small businesses are the backbone of America and they help keep the spirit of Texas alive. As many as 50% will close their doors forever after just five years and we're here to change that. We know how tough it is to be an Entrepreneur these days, so we're giving small business owners a platform to share their story. Listen in as we share the personal and business stories of Entrepreneurs and companies around the nation. From "Mom and Pop" shops to multi-million dollar investors, we dive into where they came from and how they are making it today. New episodes are released every Thursday and links to our guests are always available in the show notes.
**The views expressed here are solely representative of those stating their opinions and does not necessarily reflect the views of John Kelley or Beefy Marketing. Small Business Origins invites guests to speak of their experience and offer personal opinions on a range of topics, none of which is censored or scripted. Nothing expressed in any episode should be taken as advice for any subject including financial decisions, medical decisions or life choices. Please consult an appropriate expert if you have questions regarding any topic discussed on Small Business Origins.**
Meet the Host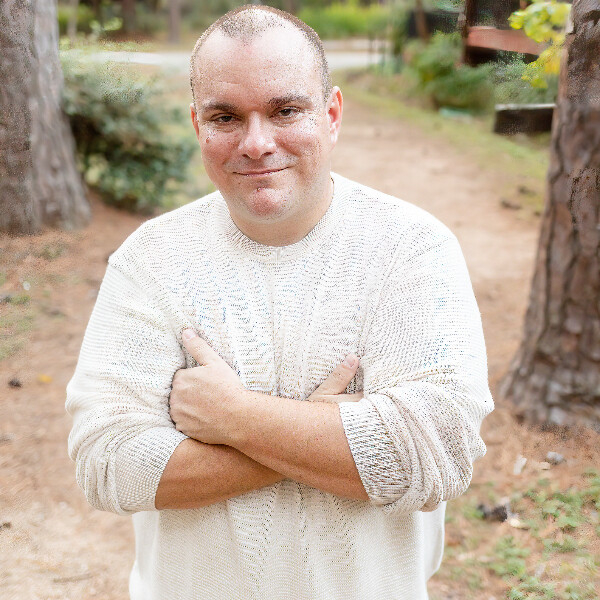 John is a Texas firefighter, entrepreneur and marketing advisor. As a business major, small business owner and marketing advisor for Beefy Marketing, he has become very familiar with the challenges entrepreneurs face every day. Bringing his humor and love for helping others to The Small Business Origins Podcast, he dives deep into what makes each business tick, helping bring useful information to other small business owners. Learning all about a business and putting them into the spotlight gives listeners a reason to visit each business featured and give them a try.
https://www.johnwkelley.com