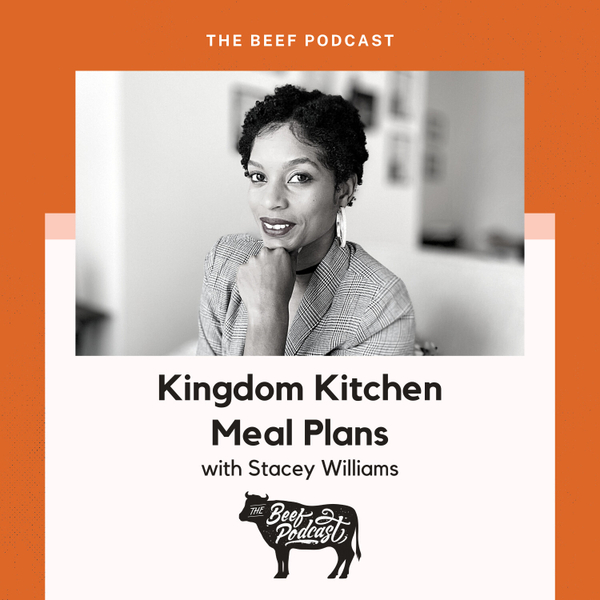 Small Business Origins
Clean Eating and Healthy Business Mindsets with Kingdom Kitchen Meal Plans feat. Stacey Williams
S1E22
40:12
March 10th 2022
It's no secret that stress and environmental factors can make you sick, but how many of us are actively using our food as medicine? Our guest today is Stacey Williams of Kingdom Kitchen Meal Plans, and her mission is to help us heal ourselves through clean, unprocessed eating. In this inspiring conversation Stacey gets honest and vulnerable about her very difficult journey with hyperthyroidism, and how it led her to start a business that advocates for the healing power of food. From a childhood of markets and delicious meals in the Caribbean with her grandma, to following her spot-on instincts at culinary school, she takes us on a vivid journey that includes her discovery of fasting and the huge physical, spiritual and mental benefits that accompany giving your system a reset. You'll hear how, through the path she's walked, Stacey found her unique voice in an otherwise saturated meal-plan market, all while maintaining a healthy work-life balance. Finally, learn how you can get in on her exclusive offerings that work with the natural rhythms of our yearly calendar, all without breaking the bank! This is one fascinating conversation you don't want to miss!
Key Points From This Episode:
We kick off with Stacey's favorite breakfast, and why Canadian bacon is special to her.
How growing up in the Caribbean with her grandmother fostered a love of good food.
Some stories of her solid instincts in culinary school.
Stacey shares her harrowing journey with hyperthyroidism.
Discovering clean, unprocessed fasting; how the Daniel Fast works.
Hear about the spiritual aspects of how fasting clears out noise and distraction. 
How Stacey found her unique voice in the saturated meal-plan market. 
Some common difficulties when starting out, plus the foods Stacey won't work with. 
How the hugely under-addressed problem of hyperthyroidism sparked her business.
Cooking clean, healthy food where everything is about balance.
How our food can make us sick and it can also heal us. 
How and when you can take part in Stacey's offerings.
Some parting words of hard-won advice. 
Tweetables:
"The Daniel Fast is really going back to basics. It's clean food. You season your food with herbs, you season your food with just natural stuff. You don't have any processed food." — Stacey Williams [0:17:00]
"It's fasting, so it's spiritual. You're really just clearing out noise, you're clearing out distractions. It's really not about the food." — Stacey Williams [0:18:26]
"Food is big. Food can make you sick, and it can also heal you." — Stacey Williams [0:26:28]
"Adults have so much going on. Any and everything can stress you out, and it's good to detox from that." — Stacey Williams [0:33:16]
Links Mentioned in Today's Episode:
Small Business Origins
Small businesses are the backbone of America and they help keep the spirit of Texas alive. As many as 50% will close their doors forever after just five years and we're here to change that. We know how tough it is to be an Entrepreneur these days, so we're giving small business owners a platform to share their story. Listen in as we share the personal and business stories of Entrepreneurs and companies around the nation. From "Mom and Pop" shops to multi-million dollar investors, we dive into where they came from and how they are making it today. New episodes are released every Thursday and links to our guests are always available in the show notes.
**The views expressed here are solely representative of those stating their opinions and does not necessarily reflect the views of John Kelley or Beefy Marketing. Small Business Origins invites guests to speak of their experience and offer personal opinions on a range of topics, none of which is censored or scripted. Nothing expressed in any episode should be taken as advice for any subject including financial decisions, medical decisions or life choices. Please consult an appropriate expert if you have questions regarding any topic discussed on Small Business Origins.**
Meet the Host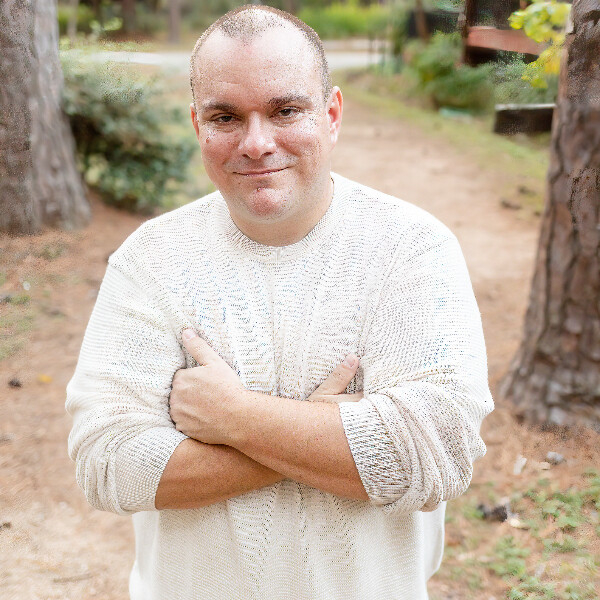 John is a Texas firefighter, entrepreneur and marketing advisor. As a business major, small business owner and marketing advisor for Beefy Marketing, he has become very familiar with the challenges entrepreneurs face every day. Bringing his humor and love for helping others to The Small Business Origins Podcast, he dives deep into what makes each business tick, helping bring useful information to other small business owners. Learning all about a business and putting them into the spotlight gives listeners a reason to visit each business featured and give them a try.
https://www.johnwkelley.com