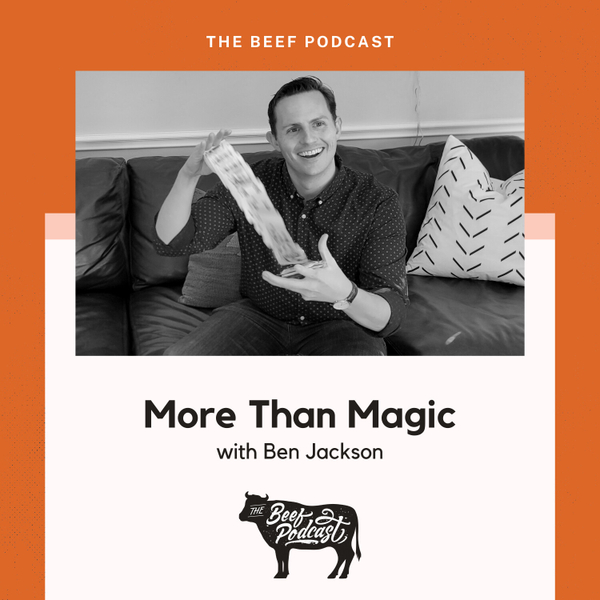 Small Business Origins
The Magic of Knowing Your Value with More Than Magic feat. Ben Jackson
S1E14
52:30
January 13th 2022
Need a little magic in your life? Look no further. Ben Jackson is here today to share the story of how he fell in love with magic and ended up pursuing it as a career. You'll hear why practicing in the mirror is not enough and why Ben believes that there is no shortcut to success. His goal is to put on a clean show that gives listeners a break from the world and, in today's episode, he tells us how he adds value to trade shows and corporate events that extends far beyond just performing a magic show. He believes that it's essential for business owners to know the value they bring to the table and urges listeners to consider what that is before telling us all about his show: Magic, Music, and Mayhem. You'll also hear why he believes that your time is the most valuable gift you can give somebody, why he was asked to spend time with a terminally ill young boy, and how that changed his outlook. In closing, Ben reminds us why it is so important to know why it is that you do what you do. Join us to hear more! 
Key Points From This Episode:
An introduction to today's guest, Ben Jackson. 
Ben weighs in on how the pandemic impacted his work as a magician.
The story of how Ben met his father's friend, the magic enthusiast, before visiting Magic City.
How he went from pursuing a career as a medical rep to working as a full-time magician.
Why practicing the mirror is not sufficient; you won't learn showmanship!
The story of how he got his first real big break performing at a small Italian restaurant.
What he believes about success: there is no shortcut.
Why he chooses to put on a clean show that gives people a break from the rest of the world.
Advice he received from a friend: no-one needs a magician!
His role to become a part of the organization and create visibility by drawing people in.
How companies can accomplish their business objectives with his services.
Why we need to know the value that we bring to the table as business owners.
The show he puts on with his wife at the Four Seasons: Magic, Music, and Mayhem.
How his experience differs when people are there to see him versus attending an event.
Why time is the most valuable gift you can give somebody.
Ben tells the story of how he spent some time with a terminally ill young boy.
The importance of focusing on why you do what you do.
Tweetables:
"It's one thing to perform in front of your mirror at your house and fool yourself, but that only goes so far because, as much as you want to practice, you will not know the right beats of misdirection." — Ben Jackson [0:11:46]
"There's no shortcut to success. There's no overnight success." — Ben Jackson [0:18:31]
"It's not just doing a trick that fools you. That's why I think companies hire me again and again and again, because we know that Ben's going to be polite and professional. He's going to show up on time, but he really is going to accomplish our business objective." — Ben Jackson [0:28:54]
"We have to know, as business owners, the value that we bring to the table." — Ben Jackson [0:31:52]
"The greatest gift you can give somebody is your time. Time is a finite resource. We only have so much of it." — Ben Jackson [0:35:50]
Links Mentioned in Today's Episode:
Mark Wilson's Complete Course in Magic
Small Business Origins
Small businesses are the backbone of America and they help keep the spirit of Texas alive. As many as 50% will close their doors forever after just five years and we're here to change that. We know how tough it is to be an Entrepreneur these days, so we're giving small business owners a platform to share their story. Listen in as we share the personal and business stories of Entrepreneurs and companies around the nation. From "Mom and Pop" shops to multi-million dollar investors, we dive into where they came from and how they are making it today. New episodes are released every Thursday and links to our guests are always available in the show notes.
**The views expressed here are solely representative of those stating their opinions and does not necessarily reflect the views of John Kelley or Beefy Marketing. Small Business Origins invites guests to speak of their experience and offer personal opinions on a range of topics, none of which is censored or scripted. Nothing expressed in any episode should be taken as advice for any subject including financial decisions, medical decisions or life choices. Please consult an appropriate expert if you have questions regarding any topic discussed on Small Business Origins.**
Meet the Host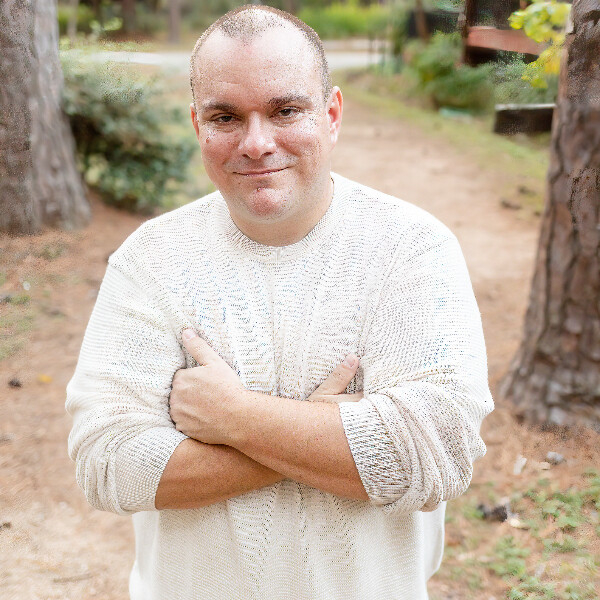 John is a Texas firefighter, entrepreneur and marketing advisor. As a business major, small business owner and marketing advisor for Beefy Marketing, he has become very familiar with the challenges entrepreneurs face every day. Bringing his humor and love for helping others to The Small Business Origins Podcast, he dives deep into what makes each business tick, helping bring useful information to other small business owners. Learning all about a business and putting them into the spotlight gives listeners a reason to visit each business featured and give them a try.
https://www.johnwkelley.com