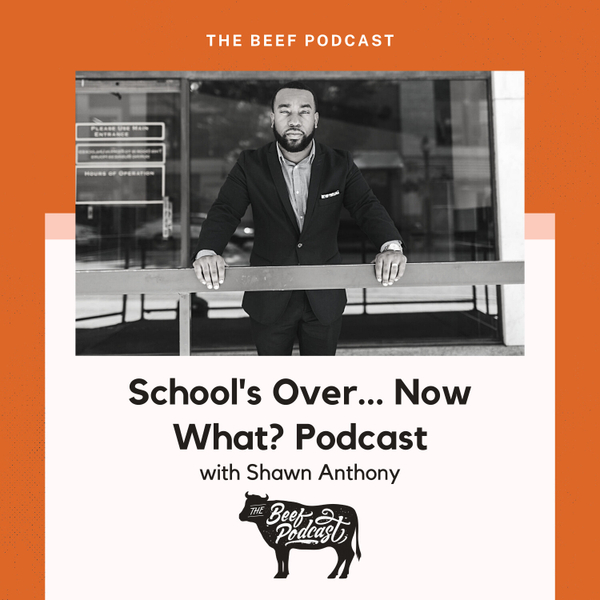 Small Business Origins
Collaboration and Education through Podcasting with School's Over... Now What? Podcast feat. Shawn Anthony
Welcome back to The Beef! During today's conversation, we speak with Shawn Anthony, the host and founder of School's Over... Now What? Join us as he shares the story of growing up in North Carolina and discovering the world of podcasts before starting his own. You'll also hear how his business goes far beyond just podcasting to help businesses to put themselves on the map, and why Shawn loves the medium that creating podcasts offers all business owners. School's Over... Now What? focuses on the question of what to do once your education has come to an end; we touch on the barriers to building a career, and how many people shift gears more than once while building their professional lives. Shawn shares insights from his own business journey and offers advice to listeners looking to embark on something similar, especially in the podcasting space. Tune in today to hear more! 
Key Points From This Episode:
An introduction to today's guest, Shawn Anthony, and his podcast on Clubhouse: School's Over... Now What?
Who he would invite on his first late night talk show: Kevin Hart.
Shawn tells the story of how he grew up in North Carolina
How he stumbled on podcasting and started his own podcast, School's Over... Now What?
What his business covers beyond podcasting to help businesses put themselves on the map.
The cross-collaboration that goes on in podcasting and makes him love it.
What the podcast focuses on: the question of what you're going to do when you leave school.
The importance of cultivating your audience, whether small or large.
Guest highlights that Shawn has had on the podcast. 
His top tip for finding sponsorship: be your own first sponsor!
Why it is valuable to know your audience and what they are interested in hearing.
How money follows impact and you should ask yourself about the impact you are making.
Why you should ask yourself what you are passionate enough about to remain consistent. 
His final word of advice: get out there, dream it, and do it! 
Tweetables:
"I realized that I could reach certain people they could never reach. They didn't look like me but I wanted their expertise." — Shawn Anthony [0:06:18]
"I think what attracted me to podcasting was that to this day, it was a playing field that was underutilized." — Shawn Anthony [0:07:11]
"Every stage you get on is an opportunity. Somebody's curated something, whether it's five listeners, ten listeners, or ten thousand. What you're doing is curating a community that's listening to your show. The beauty of podcasting is the cross-collaboration." — Shawn Anthony [0:10:34]
Links Mentioned in Today's Episode:
School's Over... Now What? Podcast
Small Business Origins
Small businesses are the backbone of America and they help keep the spirit of Texas alive. As many as 50% will close their doors forever after just five years and we're here to change that. We know how tough it is to be an Entrepreneur these days, so we're giving small business owners a platform to share their story. Listen in as we share the personal and business stories of Entrepreneurs and companies around the nation. From "Mom and Pop" shops to multi-million dollar investors, we dive into where they came from and how they are making it today. New episodes are released every Thursday and links to our guests are always available in the show notes.
**The views expressed here are solely representative of those stating their opinions and does not necessarily reflect the views of John Kelley or Beefy Marketing. Small Business Origins invites guests to speak of their experience and offer personal opinions on a range of topics, none of which is censored or scripted. Nothing expressed in any episode should be taken as advice for any subject including financial decisions, medical decisions or life choices. Please consult an appropriate expert if you have questions regarding any topic discussed on Small Business Origins.**
Meet the Host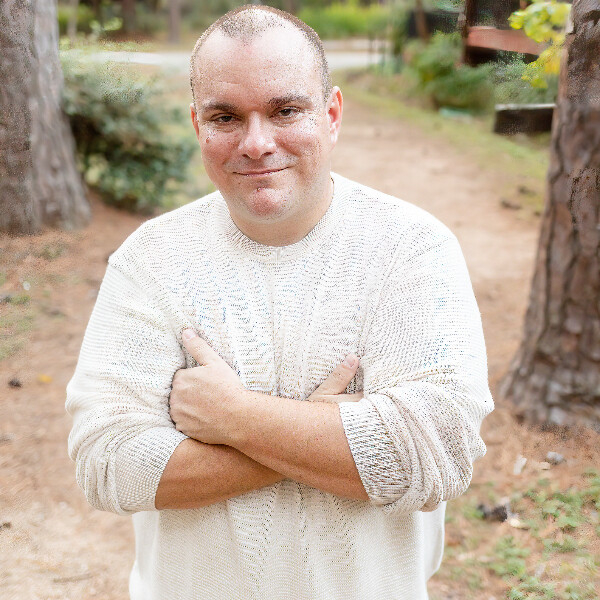 John is a Texas firefighter, entrepreneur and marketing advisor. As a business major, small business owner and marketing advisor for Beefy Marketing, he has become very familiar with the challenges entrepreneurs face every day. Bringing his humor and love for helping others to The Small Business Origins Podcast, he dives deep into what makes each business tick, helping bring useful information to other small business owners. Learning all about a business and putting them into the spotlight gives listeners a reason to visit each business featured and give them a try.
https://www.johnwkelley.com