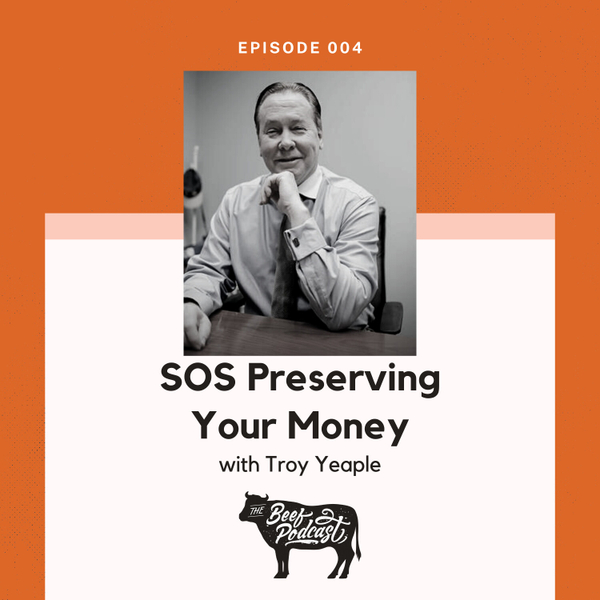 Small Business Origins
Retirement Planning and Advising with SOS Preserving Your Money feat. Troy Yeaple
S1E4
37:35
November 11th 2021
What does your dream retirement look like? Sipping Piña Coladas on a beach sounds great, but for the average American, planning for retirement can be a daunting task that many people put off for later. Never fear, your friendly retirement planner Troy Yeaple is here! In this episode of The Beef Podcast, we chat with Troy about his family-run retirement planning company, and he shares some motivating ways to get more bang for your hard-won buck during this time. Troy gives us actionable advice and top tips to securing your future so that your money kicks in at the right time, and highlights the common mistakes that people make. Many people are focused on growth and yield, but today we are warned against overlooking the importance of timing, and the 3 biggest drains: health, tax, and social security. Using simple language and real-world examples to walk us through what to expect during your golden years, he also talks us through his pressure-free process of meeting and helping clients. From the difference between a broker-dealer and an investment advisor, to the importance of getting the proper guidance for long-term planning, Troy is there to help you, no matter how little or much money you have to get started. All that he cares about is getting you started as soon as possible. I loved speaking to him today and learned so much, press play and join in this crucial conversation! 
Key Points From This Episode:
We talk about balancing planning and spontaneity, and what Troy does in his spare time.
A bit about Troy's background and his journey to becoming an entrepreneur.
His wife does the medicare and social security side of things, and he focuses on retirement planning.
Retirement planning is about so much more than just growth and yield. 
Focusing on yield can distract you from planning for the biggest drains: health, inflation, and taxes.
Troy explains how you want to time your assets to work along with your social security
Talking about his target customer age, and how different ages will have different benefits.
10 years from retirement is the Red Zone.
Troy made a decision to help anyone, no matter how little money you have to start.
Talking through his pressure-free process with meeting and helping clients.
Being completely independent, and what they can help you invest in – which is basically everything.
Some transparent communication about how the company makes money.
The difference between a broker-dealer and an investment advisor.
A call to action to start as soon as possible, this is one area where planning is everything. 
Tweetables:
"Not planning well ahead for your retirement can leave your retirement wanting, and you just don't want to struggle in retirement. It's not the time in your life you want to do any struggling." — [0:04:00]
"Retirement planning is more than just making as much money as you possibly can without losing it, and that's what a lot of retirement advisors out there are [advising]." — [0:10:35]
"If somebody is over the age of 55, we have a social security discussion. A serious one." — [0:12:32]
Links Mentioned in Today's Episode:
Email: [email protected]
Phone number: 281 255 3752
Small Business Origins
Small businesses are the backbone of America and they help keep the spirit of Texas alive. As many as 50% will close their doors forever after just five years and we're here to change that. We know how tough it is to be an Entrepreneur these days, so we're giving small business owners a platform to share their story. Listen in as we share the personal and business stories of Entrepreneurs and companies around the nation. From "Mom and Pop" shops to multi-million dollar investors, we dive into where they came from and how they are making it today. New episodes are released every Thursday and links to our guests are always available in the show notes.
**The views expressed here are solely representative of those stating their opinions and does not necessarily reflect the views of John Kelley or Beefy Marketing. Small Business Origins invites guests to speak of their experience and offer personal opinions on a range of topics, none of which is censored or scripted. Nothing expressed in any episode should be taken as advice for any subject including financial decisions, medical decisions or life choices. Please consult an appropriate expert if you have questions regarding any topic discussed on Small Business Origins.**
Meet the Host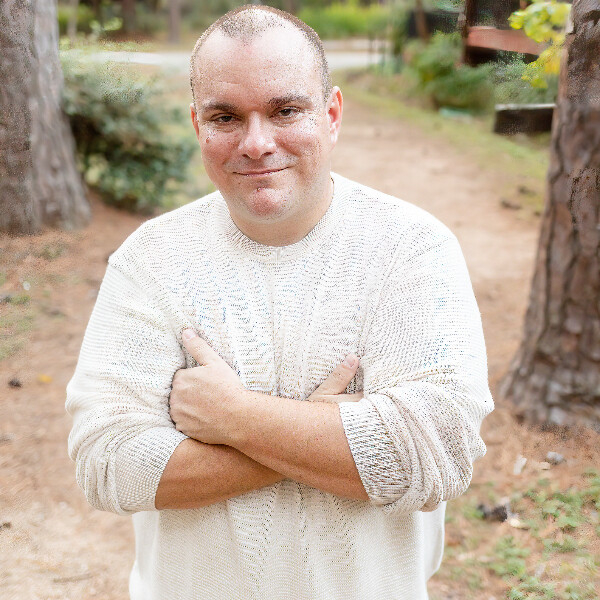 John is a Texas firefighter, entrepreneur and marketing advisor. As a business major, small business owner and marketing advisor for Beefy Marketing, he has become very familiar with the challenges entrepreneurs face every day. Bringing his humor and love for helping others to The Small Business Origins Podcast, he dives deep into what makes each business tick, helping bring useful information to other small business owners. Learning all about a business and putting them into the spotlight gives listeners a reason to visit each business featured and give them a try.
https://www.johnwkelley.com