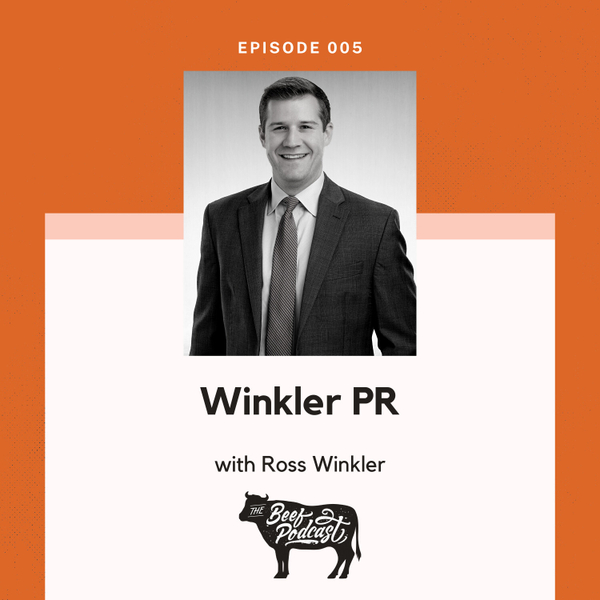 Small Business Origins
Working Relationships and Public Relations with Winkler PR feat. Ross Winkler
S1E5
27:55
November 18th 2021
Welcome to another episode of The Beef! Joining us today is Ross Winkler with Winkler Public Relations. Listeners will hear the story of how Ross's parents recruited him from minor league baseball to join the family business, why he chose PR as a career, and the three specialties that his parent's company focuses on. Ross gets candid about some of the hurdles that occur for the business, which mainly center around understanding their bandwidth as a small business, and shares how COVID-19 has pushed their business into more of a digital space. He describes his client base as mainly small businesses and economic development organizations and tells us why he requires that all new clients are as committed to their goals as the business will be. Listeners will hear Ross's advice for all business owners and come to understand why it's so important to have crisis management in place, before we ask Ross what sets Winkler apart from other PR businesses. Join us today to hear all this and more!
Key Points From This Episode:
We compare social media and sport watching habits.
How Ross's parents recruited him from minor league baseball to join the family business.
Why he chose PR; everyday is something different and he gets to build relationships.
The three major things Winkler PR does: crisis management and communication, stakeholder marketing and communications, and media relations.
Some of the hurdles that occur; understanding their bandwidth as a small business.
How COVID-19 has affected their business by forcing them into a more digital space.
Winkler's values: working relationships and working in lockstep with one another as a family.
Their client base: economic development organizations and businesses. 
What they are looking for in a client: someone who is committed as they are going to be. 
Advice for all business owners: PR is an investment, not an expense!
Why it's so important to have crisis management in place. 
What sets Winkler apart from their competitors; their years of experience and flexibility.
The power of punctuality in building confidence.
How supporting a small businesses is the best way to support Winkler PR. 
Tweetables:
"'Working relationships' is our tagline, and being able to establish those relationships not only with our clients but helping our clients establish those relationships is so much fun." — @rosswinkler [0:05:15]
"We don't necessarily have a true niche in terms of industry. We focus more on what we can do for the client as opposed to what the client actually does, and then we form a plan to help fit them." — @rosswinkler [0:07:24]
"PR is an investment, not an expense." — @rosswinkler [0:14:12]
Links Mentioned in Today's Episode:
Small Business Origins
Small businesses are the backbone of America and they help keep the spirit of Texas alive. As many as 50% will close their doors forever after just five years and we're here to change that. We know how tough it is to be an Entrepreneur these days, so we're giving small business owners a platform to share their story. Listen in as we share the personal and business stories of Entrepreneurs and companies around the nation. From "Mom and Pop" shops to multi-million dollar investors, we dive into where they came from and how they are making it today. New episodes are released every Thursday and links to our guests are always available in the show notes.
**The views expressed here are solely representative of those stating their opinions and does not necessarily reflect the views of John Kelley or Beefy Marketing. Small Business Origins invites guests to speak of their experience and offer personal opinions on a range of topics, none of which is censored or scripted. Nothing expressed in any episode should be taken as advice for any subject including financial decisions, medical decisions or life choices. Please consult an appropriate expert if you have questions regarding any topic discussed on Small Business Origins.**
Meet the Host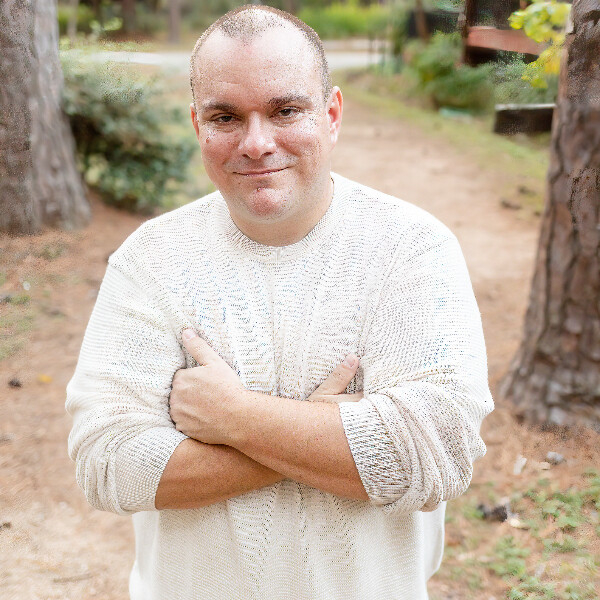 John is a Texas firefighter, entrepreneur and marketing advisor. As a business major, small business owner and marketing advisor for Beefy Marketing, he has become very familiar with the challenges entrepreneurs face every day. Bringing his humor and love for helping others to The Small Business Origins Podcast, he dives deep into what makes each business tick, helping bring useful information to other small business owners. Learning all about a business and putting them into the spotlight gives listeners a reason to visit each business featured and give them a try.
https://www.johnwkelley.com