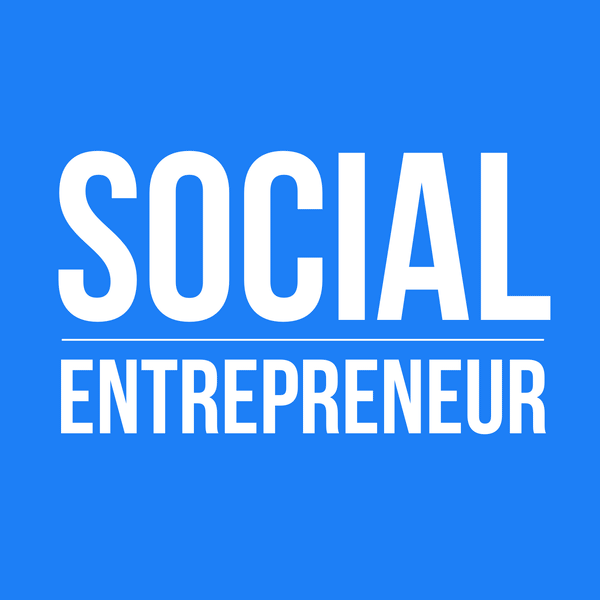 Social Entrepreneur
030, Jeffrey Hollender, Sustain Natural | A Systems Thinking Approach to Greater Good
If Jeffrey Hollender's name is familiar to you, it should not be surprising. As the cofounder of Seventh Generation, the author of a half dozen books, and a frequent speaker on using business to do good in the world, he's a natural fit for a conversation with Social Entrepreneur. But he did not come on the podcast to talk about his past accomplishments. He's busy taking a systemic approach to his latest business Sustain Natural.
Through Sustain, Jeffrey is connecting the dots between condoms, hunger, health care, poverty, and climate change. Yes, that's right. I said condoms…and lubricants and wipes. All of which are fair trade, organic and sustainably produced. And, Sustain donates 10% of their profits to help poorer women access health care such as STD testing and breast examinations.
In this interview, Jeffrey talks about the importance of systems thinking in order to take on some of our most pressing problems. He describes the experience of being forced out of the company that he had built and he gives solid advice from his lessons learned.
Key quotes from the interview:
"Much of what we consider natural, sustainable products, are less bad rather than good."
"My insight is that we need to move to what I call net-positive businesses: businesses that are providing a net positive effect on the planet."
"If you were going to hire an employee, you would ask the employee for three references and you call up these people and you ask them what it was like to have this person working for you. Well, we don't do that when it comes to investors."
"If we taught first grade children systems thinking, so that they could anticipate the unintended consequences of their actions, that might the most important thing we could do to create a more just, equitable and happy world."
"It is not easy to be an entrepreneur. You will run across no shortage of challenges and roadblocks. And it is really, really, really important that you choose to do something that you are deeply passionate and committed to. Otherwise there are too many reasons for you to walk away and give up."
"You really have to think, does this business idea help you become the person you want to be?"
Books by Jeffrey Hollender:
Resources:
Social Entrepreneur
Social Entrepreneur exists at the intersection of profit and purpose. We tell positive stories from underrepresented voices, focused on solutions.