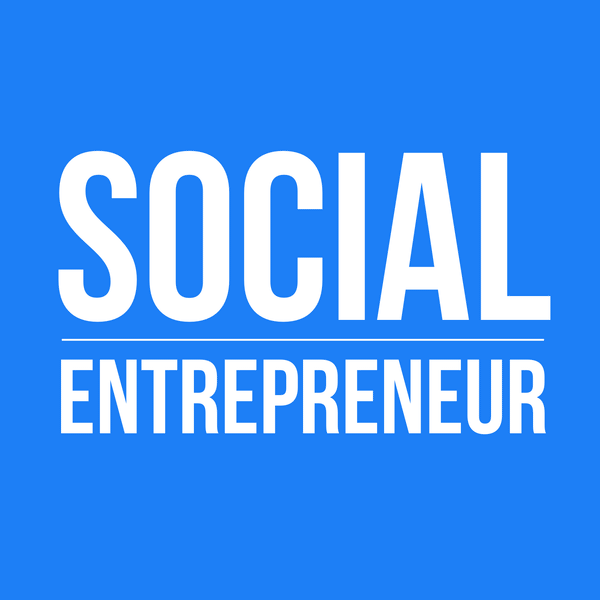 Social Entrepreneur
111, Anne Field, Award-Winning Writer, Editor, Journalist | Not Only For Profit
Anne Field is interested in "not only for profit" businesses.  
Anne Field is an award-winning writer, editor and journalist. Just over ten years ago, she wrote an article on for-profit social enterprises and impact investing. At the time, the term impact investing was new. The B-Lab had just been formed, and new social enterprises were blooming. Anne became fascinated how companies could make a profit with a purpose.
Today, Anne is best known for her Forbes blog Not Only for Profit. She writes about for-profit social enterprises and impact investing. She primarily focuses on the startup journey. She is one of the people I closely follow on social media.
In this conversation, Anne describes where her interest in social entrepreneurship and impact investing began. She describes some of the forces behind the growth of social entrepreneurship including the financial meltdown, the frustration with inaction on some of the larger issues of our time, and the important role of millennials.
She describes four trends in social entrepreneurship that she is noticing, including companies that utilize tech breakthroughs, accelerators, companies that repurpose waste and local equity investments.
She describes her worries about social entrepreneurship, but also her hopes.
Social Entrepreneurship Quotes from Anne Field
"I started hearing more and more about this new thing [social entrepreneurship]. This was more than ten years ago."
"The field has grown more and really blossomed."
"Something that gave it a big push is the financial meltdown and the sort of world economic crisis."
"What happens in the political sphere has been extremely depressing and seems to be going nowhere. Most importantly in the US is the area of climate change."
"The trend of millennial interest is extremely important. It's really what's giving this at all a shot and arm."
"I just don't know if all this stuff is going to last if it had legs or if it's what amounts to a fad."
"There's another issue also with just how much these enterprises can scale."
"For them to be really effective, these companies really have to scale."
"I do see it becoming more entrenched, for example in business schools."
"My hope is that it becomes increasingly mainstream."
"You have to focus on the money."
"I think that the for-profit part is very important in helping a company scale and become sustainable."
Social Entrepreneurship Resources:
Social Entrepreneur
Social Entrepreneur exists at the intersection of profit and purpose. We tell positive stories from underrepresented voices, focused on solutions.