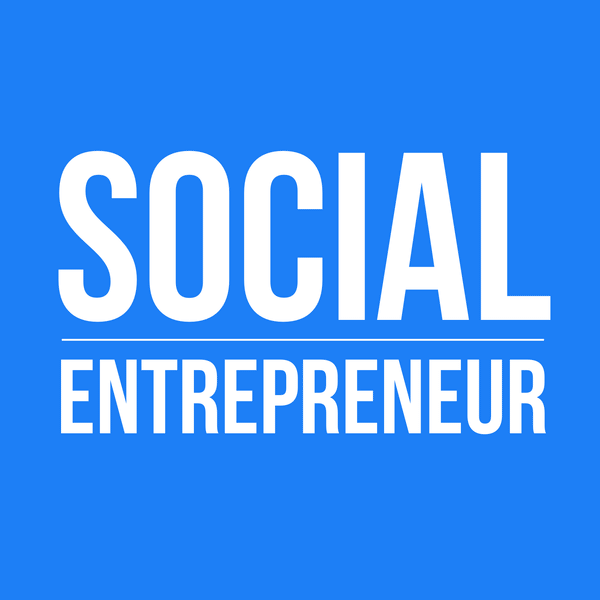 Social Entrepreneur
One Million New Change Creators, with Adam Force, Change Creator Magazine
E201
25:14
September 25th 2017
Change Creator is a platform for motivated social entrepreneurs who are ready to create solutions to the world's problems.
What would it take to produce one million new change creators per year for the next 10 years? That's the question that Adam Force, Amy Aitman, and Keisuke Kubota of Change Creator Magazine sat down to answer. The result of that question is a new strategy.
Change Creator Magazine is a multimedia platform empowering forward-thinking change creators and established enterprises to drive social progress. Their mission centers around three of the Sustainable Development Goals (SDGs). They focus on SDG 1, No Poverty; SDG 6, Clean Water and Sanitation; and SDG 7, Affordable and Clean Energy.
According to Adam, "People want to make a living doing something that matters, aligning their capital to values." Adam thinks of Change Creator Magazine as an ongoing form of mentorship. They interview social entrepreneurs and global icons to learn about their strategies, how they get their ideas, and how are they scaling. Some examples of notable figures featured in the magazine are Tony Robbins, Dale Partridge, Ariana Huffington, and Guy Kawasaki.
Based on reader surveys, Change Creator Magazine is changing technology platforms, creating an improved reader experience. The magazine uses responsive text for mobile and desktop. Also based on this feedback, they are featuring more stories of every day social entrepreneurs.
"There is so much more we want to offer people in to help them along their journey," Adam says. To take on additional changes, Change Creator is launching a crowd funding campaign. This will allow them to create new educational and consulting offerings. They will be able to offer virtual summits, speaker series, and online courses.
Social Entrepreneurship Quotes
"They want to make a living doing something that matters to them."
"One of our key values is collaboration."
"The magazine is an ongoing form of mentorship."
"We extract these insights and we put them in the magazine."
"We're doing the heavy lifting and saying, here are the strategies."
"Our focus is listening to our audience and giving them the interviews they can't anywhere else." Amy
"We want to put out awesome content that has value." Amy
"The more you dig through, the more value you find." Amy
"What are we providing people to give them the outcomes they're looking for?"
"We've developed a crisp vision called our brand network."
"We have six new channels that we will be rolling out."
"Phase one is crowdfunding to start development of the next program."
"Our point is building a community." Keisuke Kubota
"We want to create 1,000,000 change creators a year for the next 10 years." Amy
"Really put yourself out there to build relationships."
"Don't think that just because you put a strategy together that if it doesn't work your done."
Social Entrepreneurship Resources:
Social Entrepreneur
Social Entrepreneur exists at the intersection of profit and purpose. We tell positive stories from underrepresented voices, focused on solutions.