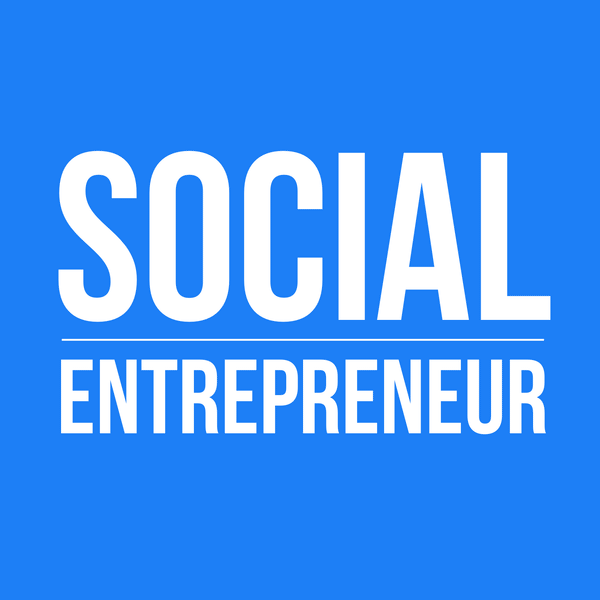 Social Entrepreneur
Using Your Professional Skills to Volunteer, with Ann Herzog-Olson, Social Venture Partners, Minnesota
E190
24:52
August 21st 2017
Social Venture Partners is a nonprofit that uses the venture capital model to help other nonprofits build capacity and grow.
Sometimes you want to do more. It might feel satisfying at the moment to march and chant. But does the impact last? You can donate money to social causes, and that's important. But sometimes, it feels like you want to do even more.
One trend in philanthropy is engaged philanthropy. Engaged philanthropy recognizes that you have more than financial capital to give to a cause. You also have intellectual capital and social capital. You can use your skills and experience to help a nonprofit. You have a network of connections which can benefit a nonprofit. Social Venture Partners allows individuals and corporations to practice engaged philanthropy.
There are 42 Social Venture Partners affiliates around the globe. Social Venture Partners, Minnesota is one of them. They focus their efforts on serving youth.
The partners at Social Venture Partners identify potential nonprofits to target. They look for nonprofits that are emerging early stage, with some proof of concept. Ann Herzog-Olson, the Executive Director of Social Venture Partners Minnesota says, "We focus on nonprofits who have a vision of where they want to go and look like they're emerging. Then we help them build a capacity building plan." The individual and corporate partners at Social Venture Partners stick with the nonprofit for three years as they build their capacity.
In some cases, the nonprofit wants to serve more youth. In those cases, Social Venture Partners help them to scale. In other cases, the nonprofits want their existing programs to be more effective.
Social Entrepreneurship Quotes from Ann Herzog-Olson
"Youth are kind of lost in the middle."
"Social Venture Partners is focused on building capacity."
"We look for nonprofits that are directly serving youth."
"It's what we call engaged philanthropy."
"It's skilled expertize, professional expertize, that we provide to the nonprofits."
"We usually get about 30 to 50 applications, and we select just one nonprofit."
"We walk alongside them."
"It's highly strategic skilled volunteers."
"We use revenue as a proxy."
"They double their revenue in three years."
"We expect our partners to become involved and volunteer their time."
"It's sophisticated volunteering."
"We train people to use their skills to help a nonprofit in a strategic way."
"We are impacting more teens as we add more partners."
"Development's really about the donor."
"They need to have a vision of where they want to take their organization."
Social Entrepreneurship Resources:
Social Entrepreneur
Social Entrepreneur exists at the intersection of profit and purpose. We tell positive stories from underrepresented voices, focused on solutions.