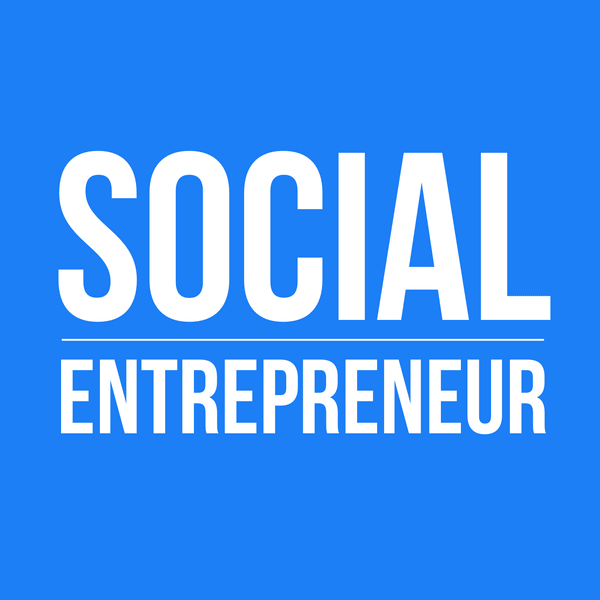 Social Entrepreneur
When Sustainability Isn't Enough, with Mary Jane Melendez, General Mills
S2E297
34:03
July 13th 2020
General Mills is blending regeneration and philanthropy to create impact.
How do you feed a hungry world without destroying the planet? And, how do you do so in a way that is just and equitable?
Agriculture and forestry activities generate 24% of greenhouse gas emissions worldwide. The world population will reach 9.7 billion in 2050. And, a growing middle class in emerging countries is straining our global food supply.
Mary Jane Melendez is Chief Sustainability and Social Impact Officer for General Mills. She also serves as President of the General Mills Foundation. "It's broader than philanthropy and broader than sustainability," Mary Jane says. "It's those two areas coming together to drive greater social impact."
General Mills is a leading global food company whose purpose is to make food the world loves. They are a 150-year-old company that is using their scale to produce more quality food while reducing their footprint.
Regenerative Agriculture
"Our work is rooted in the earth," Mary Jane explains, "and we want to restore it. We share a unique bond with nature. When there are threats to nature through changes in climate, those are threats to our business. At General Mills, this is a business imperative and a planetary imperative.
"Today, about a third of the world's topsoil is degraded. We have lost about 40% of insect species on the planet, including pollinators that are important to our food. There is nothing about that fate that should be sustained. We don't want to sustain declining ecosystems.
"At General Mills, what we're being very thoughtful about is our responsibility to move beyond sustainability and think about regeneration."
General Mills has commitment to advance regenerative agriculture practices on one million acres of farmland by 2030. Regenerative agriculture is a system of farming practices that enhance soil health, pulling carbon from the air and storing it in the soil. It helps land to be more resilient to extreme weather events.
100% Renewable Energy
Scale can be a force for good as demonstrated by General Mills' commitment to regenerative agriculture. But scale can also be a burden on the planet. In 2015, General Mills was the first company to publish a goal approved by the Science Based Targets initiative (SBTi) to reduce absolute greenhouse gas emissions across the company's full value chain by 28% by 2025. That means that, no matter how much they grow, they committed to reducing their 2010 greenhouse gas emissions.
Last April, General Mills also set a goal of 100% renewable electricity worldwide by 2030.
"Technology changes quickly," Mary Jane told me. "As new technologies come online, we are constantly keeping our eyes open for new ways to activate that technology, drive the investments to help reduce our greenhouse gas "
Learn More About Mary Jane Melendez and General Mills:
Mary Jane Melendez on LinkedIn: https://www.linkedin.com/in/mary-jane-melendez-4a45915/
General Mills Global Responsibility Report: https://blog.generalmills.com/2020/04/2020-global-responsibility-report/
General Mills and Regenerative Agriculture: https://www.generalmills.com/en/News/NewsReleases/Library/2019/March/Regen-Ag
General Mills and Renewable Energy: https://www.generalmills.com/en/News/NewsReleases/Library/2020/April/General-Mills-commits-to-100-percent-renewable-electricity-globally-by-2030
General Mills CEO Jeff Harmening's LinkedIn post from June 4: https://www.linkedin.com/pulse/where-we-go-from-here-jeff-harmening/
Social Entrepreneur
Social Entrepreneur exists at the intersection of profit and purpose. We tell positive stories from underrepresented voices, focused on solutions.