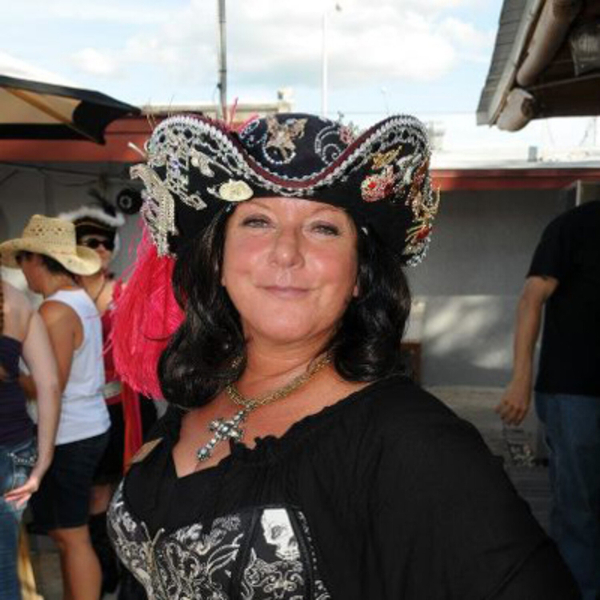 Maz has enjoyed over 40 years of working with individuals with varying disabilities as well as involvement with various non-profit, not for profit and community service organizations. Working in these various areas developed expertise in the most critical areas of events planning and soliciting donations. This passion of helping others takes up most of her time, but whatever brought her to the Privateers 10 years ago indicates that she has more to do.  
The most important thing Maz has accomplished during her time with the Privateers is being elected as the first woman President in 2013. She has held other Board positions such as Vice President and currently serves on the Board as Past President.
Roger "Hoodat The Magnificent" Murphree comes to the Privateers by the way of Dallas, Texas. He holds a Bachelor of Fine Arts degree north Texas State University. He's retired from PepsiCo, in their IT Dept. He joined because not only does he enjoy helping to raise funds for local children but he has a lot of fun taking on his pirate persons.Hoodat the Magnificent. Hoodat has served in a plethora of functions- crew member, bilge rat, powder monkey and ball hauler (don't even ask). And has had several turns on the Board of Directors as Vice Pres., President, and Past Pres. When asked his favorite thing about being a pirate he says, "AAARRGH! When I walks down the street, children marvel, women swoon and men quake with fear! "As an Emcee Extraordinaire, he has come to be the "Mouth of the Privateers", look for him to be fronting our next car show, concert, poker run, bar capture or any other of our great fundraisers! And, as if that were not already enough, as an ordained Reverend, he's also available for weddings, christenings, funerals and in a pinch, bar mitzvahs! A veritable Renaissance Man to be sure!
website: www.amiprivateers.org
SOCIALLY JOE
Entrepreneurs from all over Sarasota and Bradenton tell their stories, share their successes and how they make it all work.