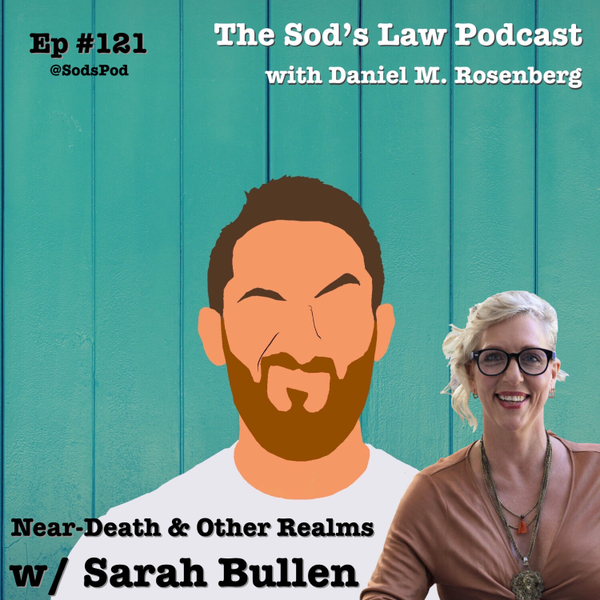 This week I'm talking to author, international writing coach and literary agent, Sarah Bullen.
Sarah was just 34 with a young family when her husband discovered he had a brain tumour. As he pursued a shamanic path to fight the cancer, they were both catapulted into a world of ritual and ceremony. As he entered his last weeks of life, Sarah ended up in a coma on life-support for four weeks, where she experienced what she describes as other realms and worlds.
She has written about this journey in her latest book, called Love and Above, and this is not a world I know anything about, or have any experience in. I didn't know what to expect, but I'd say that from conversations like this I'm learning to be less cynical, less likely to disregard the stories of others because they don't align with my own understanding of the world.
This was fascinating, and I'm delighted I had the chance to chat with Sarah.
thewritingroom.co.za/loveandabove
Sarah's FB - facebook.com/thewritingroomcommunity
Sarah's IG - @thewritingroom.sarahbullen
--
If you'd like to support Sod's Law you can become a Sod's Law patron at patreon.com/sodspod from as little as £1 /$1 a month - there are different tiers including ad-free episodes, giveaways and more!
See podcast.co/privacy for privacy information.
The Sod's Law Podcast with Daniel M. Rosenberg
Welcome to The Sod's Law Podcast, with Daniel M. Rosenberg.
Ordinary People, Extraordinary Stories.
New episode every Monday, available anywhere you get podcasts & the SodsPod YouTube channel!
IG - @sodspod
Twitter - @SodsPod
Support Us
Become a Patreon