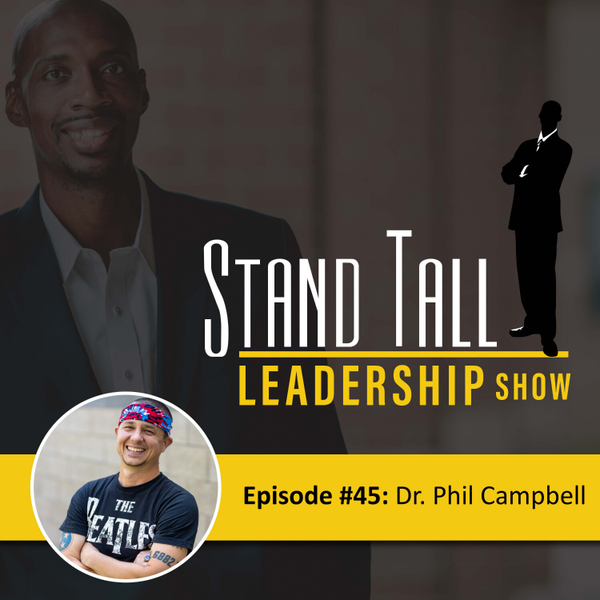 Inspire the Hopeless, Empower the Dreamers
Dr. Phil Campbell, known to his students and staff as PC, is a 16-year educator with a passion for loving kids and motivating educators. His goal is to assist schools in becoming the best learning environment they can possibly be for students to learn and for teachers to teach. His philosophy to accomplish this is simple: put relationships first, genuinely love and protect one another, and create a sense of family within your school setting.With educational experience as a teacher, coach, athletic director, and principal, PC understands how to overcome obstacles to win for today's youth and educators.
STAND TALL LEADERSHIP SHOW
Hosted by Steve Bollar, also known as Stand TALL Steve an educational leader and master motivator.
"When you stand TALL you don't think small."
Steve works with forward thinking organizations who want to generate new ideas, improve their culture, and maximize leadership skills so they can stand TALL! His quick wit, experience, and in depth knowledge makes him one of the premier speakers, trainers, consultants available. When you stand TALL you don't think small.