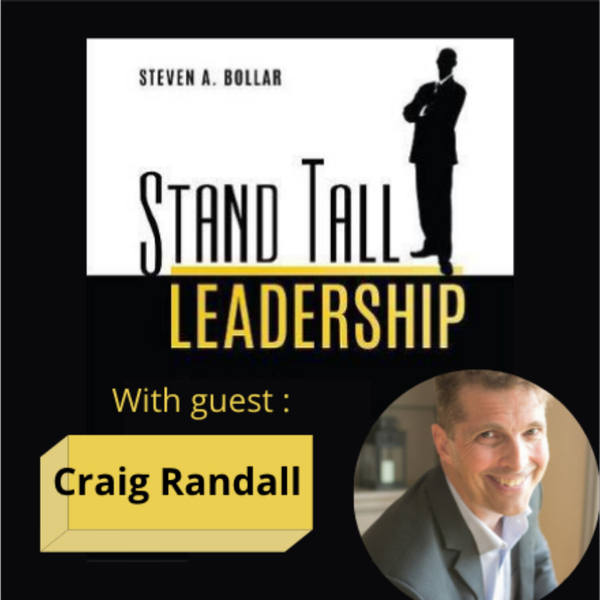 Craig Randall is the author of Trust Based Observations. His experience as a counselor, coach, teacher, and principal at schools in the US and overseas led him to develop and then write,Trust Based Observations, a model of observation and evaluation focused on building trusting relationships that spark teacher risk taking and innovation, and result in teaching and learning growth. Currently, Craig consults and trains schools on the model.Trust Based Observations "Creating Cultures of Trust"
Twitter: @TrustbasedCraig
LinkedIn: TrustbasedCraig
STAND TALL LEADERSHIP SHOW
Hosted by Steve Bollar, also known as Stand TALL Steve an educational leader and master motivator.
"When you stand TALL you don't think small."
Steve works with forward thinking organizations who want to generate new ideas, improve their culture, and maximize leadership skills so they can stand TALL! His quick wit, experience, and in depth knowledge makes him one of the premier speakers, trainers, consultants available. When you stand TALL you don't think small.