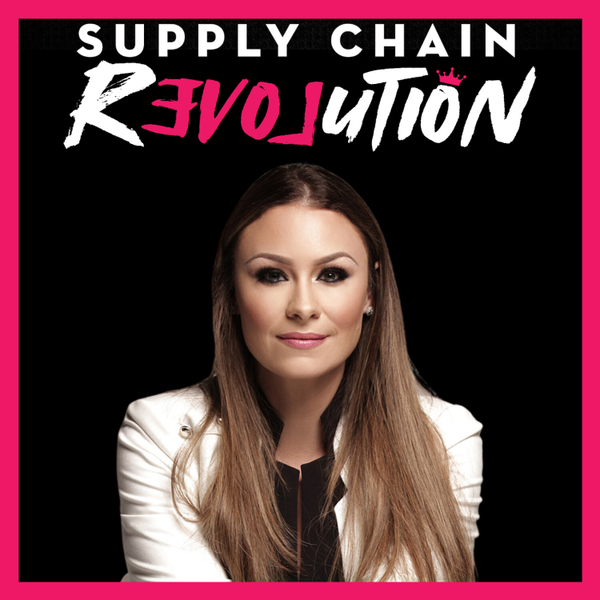 Supply Chain Revolution
A Selfish Plan to Save the World with Transparency + Freedom in Supply Chains w/Justin DIllion (CEO of FRDM)
For to be free is not to merely cast of one's chains, but to live in a way that respects and enhances the freedom of others. (Nelson Mandela)
Freedom. We all want it, even in our supply chains to unlock visibility and truth, a prerequisite to freedom as described by our guest. Episodes 59 explores the intersection of technology, human rights in ethical trade, and the urgency in sustainable supply chain risk management w/ Justin Dillion founder of FRDM, a social tech company improving the world through supply chain transparency.
Justin is a prominent advocate and champion for human rights in the supply chain. I learned about Justin several years ago and from his work with the Obama administration (slaveryfootprint.org), his charity "made in a free world," and his book "A selfish plan to save the world".
Although governments require companies to publicly disclose reduction of slavery everywhere in their supply chain, over 2/3 of all supply chain leaders admit zero visibility beyond their direct suppliers. Slavery affects over 40 million people and another 85 million children under the age of 11 work in hazardous labor conditions. Yet despite these facts, many still can't rely on transactional data, or tracing their dollar upstream to get closer to the truth.
People have a will to fix big problems but they don't know how. There are real trade implications in sustainable supply chains. FRDM (sounds like freedom) has created a team of researchers, economists, and engineers to build a library of product genomes which can trace human rights abuse deep in supply chains. When we think about the 'S' in ESG, it gets very complicated to marry disclosure and self-reported "sustainable business practices" with ground truth in upstream visibility especially in your supply base beyond tier 1.
In this episode, we explore how a predictive bill of materials, smart AI, supplier segmentation overlaid with risk hotspots and probabilistic modeling can help you get closer to the truth, freedom in your supply chains. The gestation of change takes time. Will finds a way, but we have to use supply chains to fulfill the ethics and promise to create sustainable and scalable change over time.
Justin on Linkedin – https://www.linkedin.com/in/mrjustindillon
FRDM - https://www.frdm.co/
Justin's Charity - https://madeinafreeworld.org/
Justin's book 'A Selfish Plan to Save the World' https://www.amazon.com/Selfish-Plan-Change-World-Problems/dp/0718084535/ref=asc_df_0718084535/?tag=hyprod-20&linkCode=df0&hvadid=312025908234&hvpos=&hvnetw=g&hvrand=14113460305328320108&hvpone=&hvptwo=&hvqmt=&hvdev=c&hvdvcmdl=&hvlocint=&hvlocphy=9007825&hvtargid=pla-328116248148&psc=1
Learn more about the Supply Chain Revolution – supplychainqueen.com
Supply Chain Revolution
Join podcast host Supply ChainQueen on the Supply Chain Revolution podcast as she explores provocative points of view that challenge paradigms for progress in supply chain management, sustainability, circular economy, leadership, innovation, and technology. This is the TOP Supply Chain podcast in "new school" supply chain podcast that explores shifts in generational, social, environmental, technological, and "the people side" of leading change in transformation. We also evangelize the supply chain rebel - folks who challenge the status quo and are under-represented or misrepresented in traditional supply chain organizations.
The Supply Chain Revolution is inclusive and shares how diversity can be a catalyst for innovation, highlighting progressive ideas and access to insights, strategies, and tools to make better choices that shape critical aspects of their business and personal lives, building transformational change for a better, sustainable world.
This is the supply chain podcast for supply chain leaders, thinkers, dreamers, doers, learners, builders, and supply chain professionals who want to change the world using a different approach in supply chain, leadership that embraces circular thinking, digital transformation, sustainability, diversity and inclusion, and advanced innovation.
Learn more at http://www.supplychainqueen.com
Top Podcast Exploring #SupplyChain #Sustainability #CircularEconomy #Technology #Diversity and #DigitalTransformation
Support Us
Become a Patreon