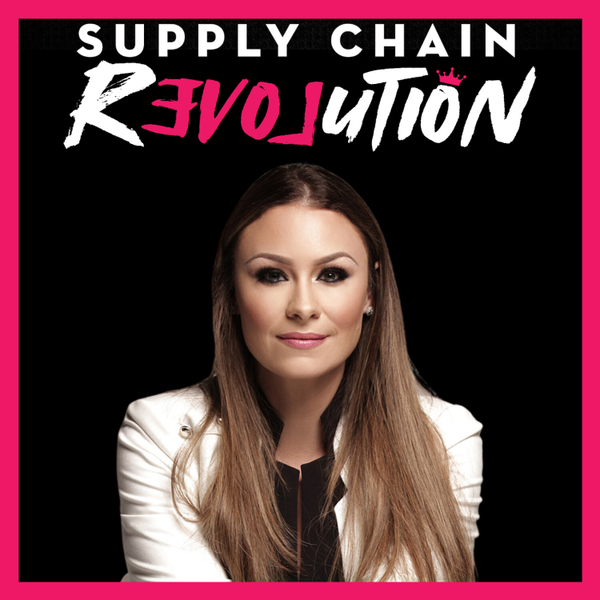 Supply Chain Revolution
Building the Future of Supply Chain with the SDGs, Climate Action, Circular Economy, and the Convergence of Tech with Digital Strategist Anthony Day (IBM Blockchain)
S1E53
38:02
February 12th 2021
Traditionally, supply chains are one directional, linear and strive for incremental improvements. But through the lens of blockchain + sustainability + circularity, supply chains truly become an ecosystem with endless possibilities, connections, collaboration in an ocean of abundance, as opposed to closed, point to point processes. Think open. Think ecosystem, don't think closed and incremental. 
Join host Sheri Hinish (SupplyChainQueen) and Anthony Day (IBM Blockchain Partner and host of the podcast "Blockchain Won't Save the World) as they unpack how to build supply chain of the future that transform the world we share. Topics discussed include:
-The convergence of technology and 8 themes that when used in concert with the SDGs can change the world
-Creating transformational social impact with blockchain including climate action, sustainable supply chains, micro-financing, and renewable energy transition
-Socio-economic and earth system trends in the great acceleration within planetary boundaries; what we do has a direct impact on Earth systems especially our climate and oceans. Population and energy use are growing exponentially. If we don't reverse these Earth system trends in a on-linear way.
-Moving from a scarcity to an abundance mindset as we transition to a circular economy. A scarcity mindset is closed and can lead to fear, not stepping out and up to the challenges our generation faces to address the climate emergency and collapse of biodiversity. An abundance mindset is critical in how you show up and embody transformation in the world we share.  
-Data leads to the ability to educate the population on how to make an impact. How do we get more access to capital to transition to renewable energy? How can we open up a market to provide financial collateral in exchange for kilowatts? Blockchain enables this + carbon credits and trading, tokenizing through cryptocurrency also. Project Drawdown explores how to reduce carbon impact like adopting solar and wind renewable energy, reducing refrigeration, food waste, educating girls, and family planning. 
-AI , Blockchain, IoT use cases in cold chain, fold supply chain track and trace. IBM Partner Food Cloud and reducing food waste reduction in PLCM.
-Anthony chats about why aren' these amazing ideas scaling? Desirability, technical feasibility, viable from a commercial case, the business case...
More about Anthony Day -
Linkedin: https://www.linkedin.com/in/anthonyjjday/
https://www.blockchainwontsavethe.world/
Brilliant Video of Anthony from FinTech WorldWide - https://youtu.be/JYLFEQhelnY
Learn more about SupplyChainQUeen + Supply Chain Revolution at http://www.supplychainqueen.com
Supply Chain Revolution
Join podcast host Supply ChainQueen on the Supply Chain Revolution podcast as she explores provocative points of view that challenge paradigms for progress in supply chain management, sustainability, circular economy, leadership, innovation, and technology. This is the TOP Supply Chain podcast in "new school" supply chain podcast that explores shifts in generational, social, environmental, technological, and "the people side" of leading change in transformation. We also evangelize the supply chain rebel - folks who challenge the status quo and are under-represented or misrepresented in traditional supply chain organizations.
The Supply Chain Revolution is inclusive and shares how diversity can be a catalyst for innovation, highlighting progressive ideas and access to insights, strategies, and tools to make better choices that shape critical aspects of their business and personal lives, building transformational change for a better, sustainable world.
This is the supply chain podcast for supply chain leaders, thinkers, dreamers, doers, learners, builders, and supply chain professionals who want to change the world using a different approach in supply chain, leadership that embraces circular thinking, digital transformation, sustainability, diversity and inclusion, and advanced innovation.
Learn more at http://www.supplychainqueen.com
Top Podcast Exploring #SupplyChain #Sustainability #CircularEconomy #Technology #Diversity and #DigitalTransformation
Support Us
Become a Patreon