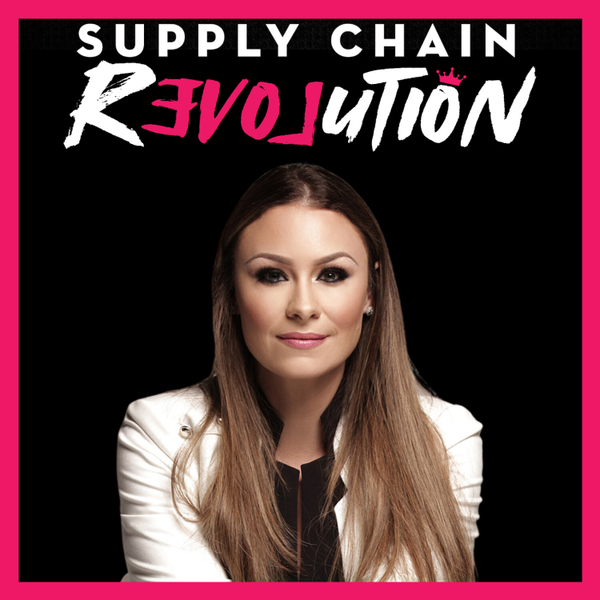 Supply Chain Revolution
Digitizing the 1st Mile with Blockchain, AI, and Self Sovereign Identity Connecting Coffee Farmers from Field to 1st Sip in Sustainable Supply Chains with Farmer Connect (CEO, Michael Chrisment)
S1E52
22:24
February 1st 2021
Think about the journey of a coffee bean from East Africa to the consumer. Thousands of miles away in the 1 sip to field wrapped in a complex, and often unsustainable, inequitable supply chain. There are 25 million people living in the coffee ecosystem, and 2.5 billion coffee drinkers worldwide, and that number is expected to 2-3X in coming years.
With little transparency and traceability, it's still a challenge for consumers to validate the sustainability and ethics of that 1st sip of morning brew and also ensure that farmers are receiving fair wages and decent acceptable working conditions. Data ownership down to farmer and privacy are important as we digitalize the first mile; farmers and owners should own data and should benefit from monetization of information they catalyze. What if there was a way to humanize consumption through technology, putting empathy at the center of the solution and supply chains?
Meet Farmer Connect. In episode 52, host Sheri Hinish chats with Farmer Connect's CEO Michael Chrisment about building a sustainable ecosystem using technology that connect farmers and consumers, even whereby consumers can tip the farmer responsible for a good cup of joe. How cool is this!?!?!
Episode 52 unpacks an inspiring mission with Farmer Connect, an IBM Blockchain partner, who urges us to think about the legacy we are leaving our children and how we can use technology to address economic empowerment, climate change, and biodiversity in the world we share. They think tech should bring people together, make the world smaller, more inclusive, empower the individual and small business while reducing costs and inefficiencies for global enterprises. How does it happen? Using several emerging technologies, such as blockchain, self-sovereign identity, and artificial intelligence. Questions we chat about include:
Coffee Supply Chain – why do we need a solution like FarmerConnect? Can you share a bit about the unmet need Farmer Connect fills?
Lifecycle journey in traceability for supply chain provenance– how does it work?
A huge tenet of Farmer Connect is inclusion – transforming the lives of smallholders by empowering ESG. Tell me more…
Values – the world needs more empathy. Why is this at the heart of your solution and how do you prioritize your values in partnerships/business?
To learn more about Farmer Connect, visit https://www.farmerconnect.com/
Links to find us, connect, and explore:
Website:
http://www.supplychainqueen.com
https://www.supplychainrevolution.com/
LinkedIn: https://www.linkedin.com/company/supply-chain-revolution/
Twitter: https://twitter.com/_SC_Revolution
Instagram: https://www.instagram.com/supply_chain_revolution/
Supply Chain Revolution
Join podcast host Supply ChainQueen on the Supply Chain Revolution podcast as she explores provocative points of view that challenge paradigms for progress in supply chain management, sustainability, circular economy, leadership, innovation, and technology. This is the TOP Supply Chain podcast in "new school" supply chain podcast that explores shifts in generational, social, environmental, technological, and "the people side" of leading change in transformation. We also evangelize the supply chain rebel - folks who challenge the status quo and are under-represented or misrepresented in traditional supply chain organizations.
The Supply Chain Revolution is inclusive and shares how diversity can be a catalyst for innovation, highlighting progressive ideas and access to insights, strategies, and tools to make better choices that shape critical aspects of their business and personal lives, building transformational change for a better, sustainable world.
This is the supply chain podcast for supply chain leaders, thinkers, dreamers, doers, learners, builders, and supply chain professionals who want to change the world using a different approach in supply chain, leadership that embraces circular thinking, digital transformation, sustainability, diversity and inclusion, and advanced innovation.
Learn more at http://www.supplychainqueen.com
Top Podcast Exploring #SupplyChain #Sustainability #CircularEconomy #Technology #Diversity and #DigitalTransformation
Support Us
Become a Patreon