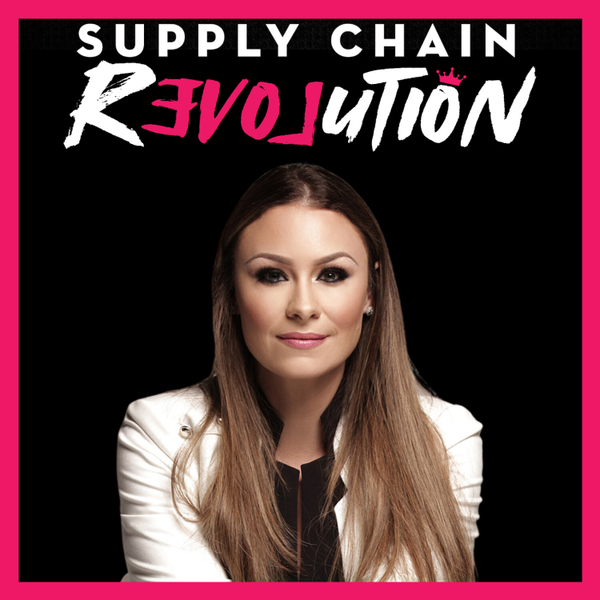 Supply Chain Revolution
Disruptive Retail Technology: E-commerce Made Human Through Virtual Shopping and Brand Experience Innovation w/ Natasha Franzen of HERO (SAP.iO)
S1E43
15:37
November 2nd 2020
Experts predict that retail ecommerce sales will reach $4.13 trillion in 2020 and it is expected that mobile commerce will take a market share of e-commerce of 72.9% by 2021. As we enter the holiday season navigating COVID, retailers face unprecedented opportunities to reimagine brand experiences and bridge the storefront's physical to digital continuum. While adapting an agile supply chain, increasing conversion rates, reducing wastes, including decreasing returns are front of mind, 1 company is transforming virtual shopping, where the online shopping experience is made human, again. Meet HERO (usehero.com).
In Episode 43, Sheri Hinish (SupplyChainQueen) joins Natasha Franzen, COO of HERO an SAP.iO Foundry superstar. With customers like Levis, Nike, Jonathan Adler, Herman Miller, Rag & Bone, and countless others, HERO is bringing next level human commerce to retail with conversational commerce to help stores unlock their competitive edge. Stores create 1 in 10 of the world's jobs, more than any other sector. HERO exists to not only keep these stores and their employees at the heart of communities and the economy, but to empower them with the technology that unlocks their unique advantage over the e-commerce giants. Whether in-person, via text, chat or video, HERO is empowering store associates to thrive during COVID injecting gamification and the human layer into the store, complementing the convenience of online shopping, even during periods of low foot traffic.
To learn more about HERO, visit usehero.com or https://sap.io/ who is helping innovators inside and outside of SAP build products, find customers, and change industries.
Find us, connect, and explore at https://www.supplychainrevolution.com/ & https://www.supplychainqueen.com
Supply Chain Revolution
Join podcast host Supply ChainQueen on the Supply Chain Revolution podcast as she explores provocative points of view that challenge paradigms for progress in supply chain management, sustainability, circular economy, leadership, innovation, and technology. This is the TOP Supply Chain podcast in "new school" supply chain podcast that explores shifts in generational, social, environmental, technological, and "the people side" of leading change in transformation. We also evangelize the supply chain rebel - folks who challenge the status quo and are under-represented or misrepresented in traditional supply chain organizations.
The Supply Chain Revolution is inclusive and shares how diversity can be a catalyst for innovation, highlighting progressive ideas and access to insights, strategies, and tools to make better choices that shape critical aspects of their business and personal lives, building transformational change for a better, sustainable world.
This is the supply chain podcast for supply chain leaders, thinkers, dreamers, doers, learners, builders, and supply chain professionals who want to change the world using a different approach in supply chain, leadership that embraces circular thinking, digital transformation, sustainability, diversity and inclusion, and advanced innovation.
Learn more at http://www.supplychainqueen.com
Top Podcast Exploring #SupplyChain #Sustainability #CircularEconomy #Technology #Diversity and #DigitalTransformation
Support Us
Become a Patreon