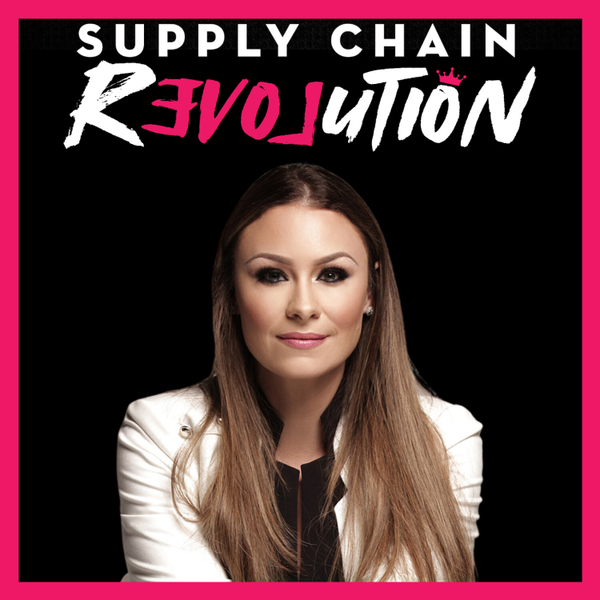 Supply Chain Revolution
Embedding Sustainability and Circularity With Material Intelligence for Responsible Sourcing in Digital Supply Chains with Veera Johnson, Co-Founder of Circulor
In Latin, the word Circulor means 'to form groups'. Doing business responsibly is now a business imperative and enabling the network effect through sustainable supply chains and circular economy is Circulor's unique mission.
In episode 57, host Sheri Hinish (SupplyChainQueen) chats with Veera Johnson - supply chain extraordinaire, woman of many trades including owning a retail operation at 16 + an acting feature in Aladdin, and current co-founder of Circulor. We explore why sustainable benefits in supply chains have historically been consequential, not intentional. Veera urges that traceability at scale - including digital identity and the tracking of physical material composition - is available now to enable 2nd and 3rd use, in a reuse, circular economy.
Traceability-as-a-Service, to verify responsible sourcing, and to underpin effective reverse supply chain infrastructure is unpacked, including the parts of OEM's supply chains that most currently have little real visibility into. Within mapped supply chains, Veera shares how she has proved responsible sourcing in mining cobalt and 28 other raw materials including green steel in battery production in engagement with Volvo and Polestar. Lastly, with a breadth of experience, Veera shares hard-earned lessons that patience, creating the space for change, and self care are critical to success.
To learn more about Veera and Circulor, visit https://www.circulor.com/ and connect on LinkedIn https://www.linkedin.com/in/veera-johnson-3830271/
To learn more about the Supply Chain Revolution, visit SupplyChainQueen.com
​
Supply Chain Revolution
Join podcast host Supply ChainQueen on the Supply Chain Revolution podcast as she explores provocative points of view that challenge paradigms for progress in supply chain management, sustainability, circular economy, leadership, innovation, and technology. This is the TOP Supply Chain podcast in "new school" supply chain podcast that explores shifts in generational, social, environmental, technological, and "the people side" of leading change in transformation. We also evangelize the supply chain rebel - folks who challenge the status quo and are under-represented or misrepresented in traditional supply chain organizations.
The Supply Chain Revolution is inclusive and shares how diversity can be a catalyst for innovation, highlighting progressive ideas and access to insights, strategies, and tools to make better choices that shape critical aspects of their business and personal lives, building transformational change for a better, sustainable world.
This is the supply chain podcast for supply chain leaders, thinkers, dreamers, doers, learners, builders, and supply chain professionals who want to change the world using a different approach in supply chain, leadership that embraces circular thinking, digital transformation, sustainability, diversity and inclusion, and advanced innovation.
Learn more at http://www.supplychainqueen.com
Top Podcast Exploring #SupplyChain #Sustainability #CircularEconomy #Technology #Diversity and #DigitalTransformation
Support Us
Become a Patreon