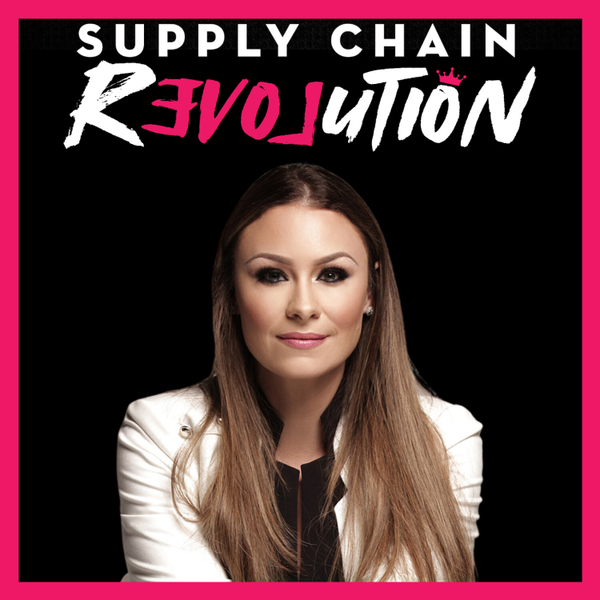 Supply Chain Revolution
Exploring Humanitarian Supply Chains, International Development, Providing Access to Medicine and Medical Care (a Timely Conversation with the CoronaVirus/COVID19) Outbreak), and a Call for Women in Supply Chain (Africa Resource Center)
S1E11
15:56
March 14th 2020
In Episode 11, we explore humanitarian supply chains and international development. This is Part 1 of 2 lightning talks with Pretty Mubaiwa, PhD Public Law Candidate and UCT Regional Coordinator for the Africa Resource Center. Pretty works in disruptive supply chain to provide critical medicine, access, and care at the point of need. The mantra of this organization is African led, African inspired, and to improve lives of African people.
International Development is an extremely complex environment. In many parts of the world, governments run humanitarian supply chains as a public service. Coordinating how the medicines are sourced, and working with donors and partners is often not well-coordinated. Problems start at the national level, and if the government doesn't get it right, people lose their lives.
In this episode, we discuss the donor relationship, central medical stores, working without a demand signal, impacts of cold chain on inventory management, the opportunity for network infrastructure and 3PL/last mile delivery, and how supply chain is an underdeveloped industry without education programs in place to support the people who need it the most.
To learn more about Pretty: https://www.linkedin.com/in/pretty-mubaiwa-b5917086/; to learn more about ARC: https://www.linkedin.com/company/africa-resource-centre/about/
Find us, connect, and explore at https://www.supplychainrevolution.com/
Supply Chain Revolution
Join podcast host Supply ChainQueen on the Supply Chain Revolution podcast as she explores provocative points of view that challenge paradigms for progress in supply chain management, sustainability, circular economy, leadership, innovation, and technology. This is the TOP Supply Chain podcast in "new school" supply chain podcast that explores shifts in generational, social, environmental, technological, and "the people side" of leading change in transformation. We also evangelize the supply chain rebel - folks who challenge the status quo and are under-represented or misrepresented in traditional supply chain organizations.
The Supply Chain Revolution is inclusive and shares how diversity can be a catalyst for innovation, highlighting progressive ideas and access to insights, strategies, and tools to make better choices that shape critical aspects of their business and personal lives, building transformational change for a better, sustainable world.
This is the supply chain podcast for supply chain leaders, thinkers, dreamers, doers, learners, builders, and supply chain professionals who want to change the world using a different approach in supply chain, leadership that embraces circular thinking, digital transformation, sustainability, diversity and inclusion, and advanced innovation.
Learn more at http://www.supplychainqueen.com
Top Podcast Exploring #SupplyChain #Sustainability #CircularEconomy #Technology #Diversity and #DigitalTransformation
Support Us
Become a Patreon