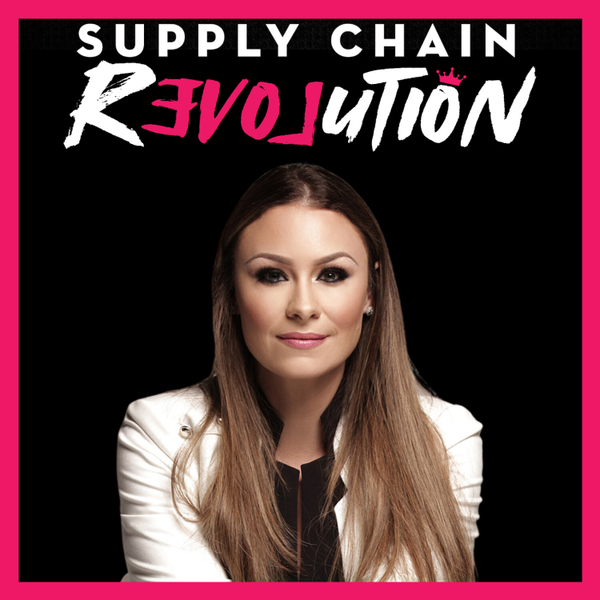 Supply Chain Revolution
Exploring Digital Supply Chain, Sustainable Development, Circular Economy, Renewable Energy, Digital Waste and Cloud, and Sustainability with Tom Raftery on his "Women in Supply Chain" Series (SAP Digital)
In Episode 13, we are joined by global futurist and innovation evangelist Tom Raftery…and with a twist! We are featured on HIS new "Women in Supply Chain" series, where he interviews the most high profile women in supply chain, tech, and digital. This was by far one of the most interesting conversations Deborah and Sheri have to date with broad concepts like hydroelectric, digital waste and connecting corporate sustainability to supply chain amidst COVID19 pressures. 
In this episode, we discuss how supply chains provide are the perfect conduit for transformation to circular and sustainable business models. We dive into connecting local communities where supply chains touch to the sustainable development goals. We talk cloud, inventory, digital supply chain, leadership, and Sheri gives a powerful message on why and how we can change the world, each of us. Tom also has a Digital Supply Chain Podcast, so be sure to check it out, subscribe and follow!
To learn more about Tom Raftery and his impact, visit: https://tomraftery.com/category/digital-supply-chain/
Find us, connect, and explore at https://www.supplychainrevolution.com/
Supply Chain Revolution
Join podcast host Supply ChainQueen on the Supply Chain Revolution podcast as she explores provocative points of view that challenge paradigms for progress in supply chain management, sustainability, circular economy, leadership, innovation, and technology. This is the TOP Supply Chain podcast in "new school" supply chain podcast that explores shifts in generational, social, environmental, technological, and "the people side" of leading change in transformation. We also evangelize the supply chain rebel - folks who challenge the status quo and are under-represented or misrepresented in traditional supply chain organizations.
The Supply Chain Revolution is inclusive and shares how diversity can be a catalyst for innovation, highlighting progressive ideas and access to insights, strategies, and tools to make better choices that shape critical aspects of their business and personal lives, building transformational change for a better, sustainable world.
This is the supply chain podcast for supply chain leaders, thinkers, dreamers, doers, learners, builders, and supply chain professionals who want to change the world using a different approach in supply chain, leadership that embraces circular thinking, digital transformation, sustainability, diversity and inclusion, and advanced innovation.
Learn more at http://www.supplychainqueen.com
Top Podcast Exploring #SupplyChain #Sustainability #CircularEconomy #Technology #Diversity and #DigitalTransformation
Support Us
Become a Patreon