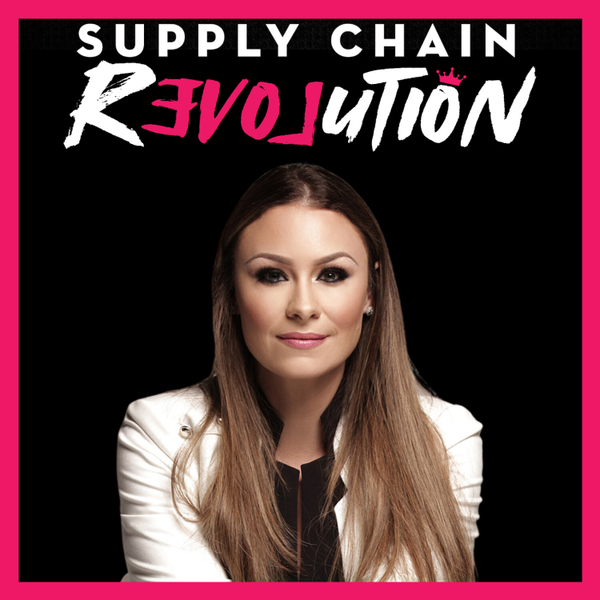 Supply Chain Revolution
Exploring Diversity & Inclusion in STEM and Supply Chain: Why It's Time to CANCEL THE MANEL (all male panels) and How to Embrace Diversity and Inclusion at Industry (and Virtual) Events
S1E15
27:14
April 15th 2020
Episode 15 is a provocative and timely topic for supply chain and STEM professionals around the world. As we enter conference season coupled with the transition to virtual events due to COVID19, the on-going persistence of all-male panels must stop. It's time to cancel the MANEL! As eloquently described by Dr. Francis Collins, the diversity of bright and talented minds <in supply chain and STEM fields> has come a long way and our public engagements need to catch up. Breaking up the subtle (and sometimes not so subtle) bias that is preventing women and other groups underrepresented in science from achieving their rightful place in scientific leadership must begin at the top. Creating new norms is a tough and challenging process. We hope this a helpful step to bring awareness to the MANEL and encouraging others to embrace diversity and inclusiveness at events and conferences.
In this episode, you'll hear why MANELS must STOP, why a level playing field with gender diversity is necessary, why being inclusive isn't just about "inviting a women on a panel" or better yet "having a women moderate or interview the panel". We describe changes in the supply chain workforce and population of recent graduates. Ageism and challenging traditional norms is a contentious task, but necessary to shift the status quo. Our hearts are in the right place during this difficult discussion. Women and members of underrepresented communities should also have an opportunity for speaking slots at high-level supply chain, STEM, and academic events and conferences. We urge you to take the panel pledge and draw the line by calling out actors who may unknowingly (or knowingly) participate in this stale and divisive tradition. 
To learn more about the MANEL pledge, visit: https://www.owen.org/pledge/
Find us, connect, and explore at https://www.supplychainrevolution.com/
Supply Chain Revolution
Join podcast host Supply ChainQueen on the Supply Chain Revolution podcast as she explores provocative points of view that challenge paradigms for progress in supply chain management, sustainability, circular economy, leadership, innovation, and technology. This is the TOP Supply Chain podcast in "new school" supply chain podcast that explores shifts in generational, social, environmental, technological, and "the people side" of leading change in transformation. We also evangelize the supply chain rebel - folks who challenge the status quo and are under-represented or misrepresented in traditional supply chain organizations.
The Supply Chain Revolution is inclusive and shares how diversity can be a catalyst for innovation, highlighting progressive ideas and access to insights, strategies, and tools to make better choices that shape critical aspects of their business and personal lives, building transformational change for a better, sustainable world.
This is the supply chain podcast for supply chain leaders, thinkers, dreamers, doers, learners, builders, and supply chain professionals who want to change the world using a different approach in supply chain, leadership that embraces circular thinking, digital transformation, sustainability, diversity and inclusion, and advanced innovation.
Learn more at http://www.supplychainqueen.com
Top Podcast Exploring #SupplyChain #Sustainability #CircularEconomy #Technology #Diversity and #DigitalTransformation
Support Us
Become a Patreon