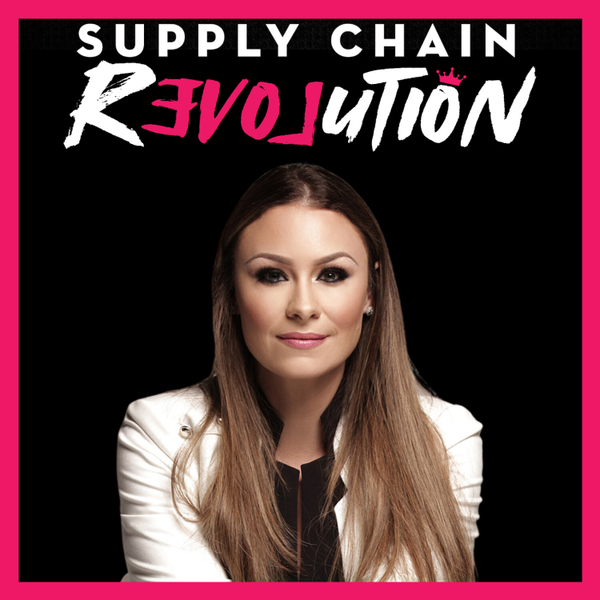 Supply Chain Revolution
Exploring Digital Waste in Technology and Supply Chains, the Cloud, Why Digital Waste is Dirty and the Environmental Impacts It Has in the World We Share
S1E16
16:47
April 22nd 2020
For the 50th Anniversary of Earth Day, Episode 16 is all about digital waste! Digital waste has grown exponentially over the last decade as the storage of data, like e-mails, pictures, audio and video files have shifted to "the cloud". Guess what…the cloud is a physical place! Each day we generate more and more data and your digital footprint requires huge amounts of server space and energy. A part of any digital footprint may be described as digital waste. We explore this concept, what it is, where it happens in supply chain and technology decisions, and how you can help. 
Just think about all the data that you have created online that you no longer use. Almost everything we do online increases our carbon footprint. We share some fun facts about everyday scenarios that bring awareness to your digital carbon footprint and most importantly, easy tips you can use to live waste-free (or make a step in the right direction).
Find us, connect, and explore at https://www.supplychainrevolution.com/
Supply Chain Revolution
Join podcast host Supply ChainQueen on the Supply Chain Revolution podcast as she explores provocative points of view that challenge paradigms for progress in supply chain management, sustainability, circular economy, leadership, innovation, and technology. This is the TOP Supply Chain podcast in "new school" supply chain podcast that explores shifts in generational, social, environmental, technological, and "the people side" of leading change in transformation. We also evangelize the supply chain rebel - folks who challenge the status quo and are under-represented or misrepresented in traditional supply chain organizations.
The Supply Chain Revolution is inclusive and shares how diversity can be a catalyst for innovation, highlighting progressive ideas and access to insights, strategies, and tools to make better choices that shape critical aspects of their business and personal lives, building transformational change for a better, sustainable world.
This is the supply chain podcast for supply chain leaders, thinkers, dreamers, doers, learners, builders, and supply chain professionals who want to change the world using a different approach in supply chain, leadership that embraces circular thinking, digital transformation, sustainability, diversity and inclusion, and advanced innovation.
Learn more at http://www.supplychainqueen.com
Top Podcast Exploring #SupplyChain #Sustainability #CircularEconomy #Technology #Diversity and #DigitalTransformation
Support Us
Become a Patreon