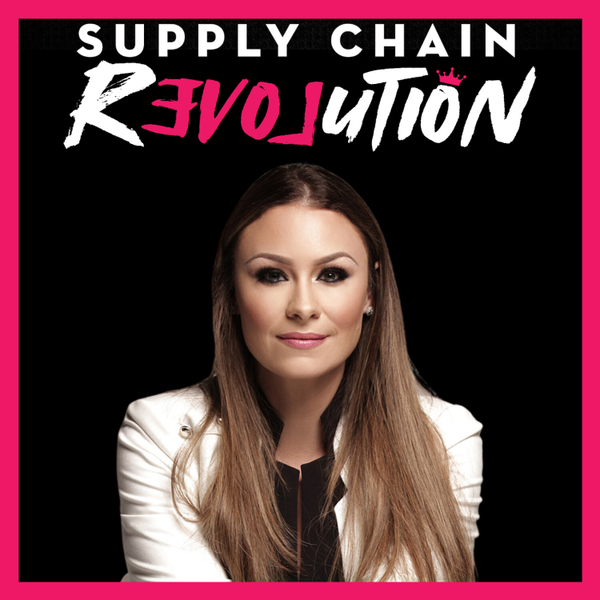 Supply Chain Revolution
Exploring Supply Chain Resilience in COVID and beyond, Sustainability, Building Teams for Digital, Diversity and Inclusion in Teams, Reducing CO2 Emissions, and Working in the Secondary Plastics Market (Henkel)
In Episode 17, we explore many relevant and progressive topics in supply chain, manufacturing and building a world-class sustainability organization. Dr. Dirk Holbach, the CSCO and SVP of Henkel Home and Laundry Care, shares his PoV on navigating supply chain disruptions in dynamic, global markets using team diversity and a strategic force for resilience. We discuss the ever-changing requirements for supply chain talent and how to build supply chain leaders. He dives deep into talent management strategy, building internal competencies in digital transformation, and the importance of purpose, diversity, broad exposure, and responsibility to encourage employee engagement and retention.
You'll find an intriguing discussion on the "gate of responsibility" in life cycle impact analysis and how to build "pragmatic sustainability" in your organization where "we do what we say we can do", no greenwashing, no hype. Dr. Dirk explores Henkel's journey working in the secondary plastics market, an adoption of circular economy. Lastly, he explores transitioning from technician to strategic leader offering career path insights for supply chain professionals. 
To learn more about Dr. Dirk Holbach, visit: https://www.linkedin.com/in/dr-dirk-holbach-0518891/
Find us, connect, and explore at https://www.supplychainrevolution.com/
Supply Chain Revolution
The Supply Chain Revolution podcast is a series focused on the latest trends and innovations in sustainability and supply chain management. The podcast is hosted by Sheri Hinish, also known as the Supply Chain Queen, who is a sustainability consultant and digital transformation expert, and features interviews with a wide range of supply chain professionals, thought leaders, and entrepreneurs.
The podcast covers a variety of topics related to the supply chain revolution, including digital transformation, sustainability, circular economy, diversity and inclusion, and emerging technologies such as artificial intelligence, blockchain, data analytics, and robotics. Each episode features in-depth discussions and insights from guests, providing a valuable resource for supply chain professionals looking to stay up-to-date on the latest trends and best practices in the field.
The Supply Chain Revolution podcast is known for its engaging and thought-provoking content, and has been featured in numerous publications and media outlets. It is a great resource for anyone interested in learning more about the rapidly evolving world of supply chain management, and for professionals seeking to improve their skills and stay ahead of the curve in this dynamic field.
Join podcast host, Sheri Hinish also called the Supply Chain Queen, and reimagine the future of how we interact with the world and business in the decade of our lives. In each episode, provocative points of view that challenge paradigms for progress are evangelized holding the SDGs, purpose, and diversity as a business imperative as a North Star. This is the TOP Supply Chain podcast unpacking the future of supply chain that explores shifts in generational, social, environmental, technological, and "the people side" of leading change in transformation.
The Supply Chain Revolution is the supply chain podcast that highlights progressive ideas that challenge the status quo, giving people access to insights, strategies, and tools to make better choices that shape critical aspects of their business and personal lives, building transformational change for a better, sustainable world.
This is the supply chain podcast for supply chain leaders, thinkers, dreamers, doers, learners, builders, and supply chain professionals who want to change the world using a different approach to traditional supply chain, leadership, circular economy, digital transformation, sustainability, diversity and inclusion, technology, strategy, and camaraderie to create new ways of working in the supply chain revolution. We are an inclusive group where all are welcomed and represented.
Learn more at http://www.supplychainqueen.com
The host Sheri Hinish believes supply chains can save the planet, save lives, and transform traditional business models. Recognized as 2022, 2021, 2020 & 2019 Supply & Demand Chain Executive "Pro to Know," a 2021 Top 100 Women in Supply Chain Award winner, and recipient of the 2020 Global Women Supply Chain Leaders Award, Sheri Hinish is a leading advocate, strategist, and influencer in supply chain, sustainability & the SDGs, leading with purpose, and change management in digital transformations. She is a Principal and Global Lead for Innovation + Ecosystem at EY and formally the Global Lead for Sustainability, Alliances, and Strategy at IBM.
Top Podcast Exploring #SupplyChain #Sustainability #CircularEconomy #Technology #Diversity and #Innovation
Support Us
Become a Patron