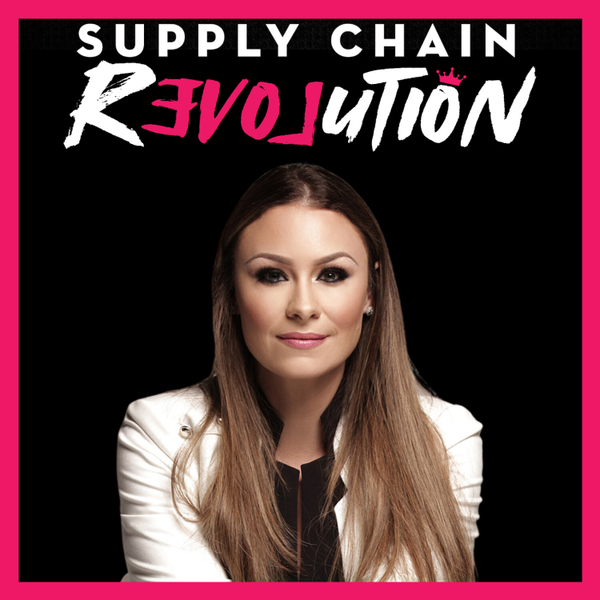 Supply Chain Revolution
Exploring the 3 Truths of Supply Chain, Using Change Management & Emotions to Build Trust in Teams, and the Importance of Logistics and Risk Management in Supply Chain
In Episode 18, we are joined with Adebayo Adeleke who explores three truths of supply chain: 1) how emotion is an element of critical thinking, 2) hope is not a cause of action, and logistics is the oxygen that allows supply chains to function. Adebayo Adeleke has an interesting story with twists and turns in different supply chain roles that has led him all over the world. He was a soldier, supervisor, and an officer in the US Army responsible for procurement, strategic sourcing, and logistics. Post retirement, Adebayo is a sought-after consultant, speaker, leadership trainer, and podcaster who shares his passion for supply chain and making an impact in the lives of others. His podcast "UnFettered"shares insights to help global leaders reach their goals in complex transformations.
This episode explores 'Bayo's' journey living in a post-truth era where we synthesize information that can make or break your success. He shares the importance of strategy in logistics, the negative and positive influences of emotions in leadership and change management, and encourages others to not shy away from difficult situations. Lastly, we discuss risk management through the lens of balancing emotion and demand for effective planning.
To learn more about Adebayo, visit: http://www.adebayoadeleke.com
Find us, connect, and explore at https://www.supplychainrevolution.com/
Supply Chain Revolution
Join podcast host Supply ChainQueen on the Supply Chain Revolution podcast as she explores provocative points of view that challenge paradigms for progress in supply chain management, sustainability, circular economy, leadership, innovation, and technology. This is the TOP Supply Chain podcast in "new school" supply chain podcast that explores shifts in generational, social, environmental, technological, and "the people side" of leading change in transformation. We also evangelize the supply chain rebel - folks who challenge the status quo and are under-represented or misrepresented in traditional supply chain organizations.
The Supply Chain Revolution is inclusive and shares how diversity can be a catalyst for innovation, highlighting progressive ideas and access to insights, strategies, and tools to make better choices that shape critical aspects of their business and personal lives, building transformational change for a better, sustainable world.
This is the supply chain podcast for supply chain leaders, thinkers, dreamers, doers, learners, builders, and supply chain professionals who want to change the world using a different approach in supply chain, leadership that embraces circular thinking, digital transformation, sustainability, diversity and inclusion, and advanced innovation.
Learn more at http://www.supplychainqueen.com
Top Podcast Exploring #SupplyChain #Sustainability #CircularEconomy #Technology #Diversity and #DigitalTransformation
Support Us
Become a Patreon