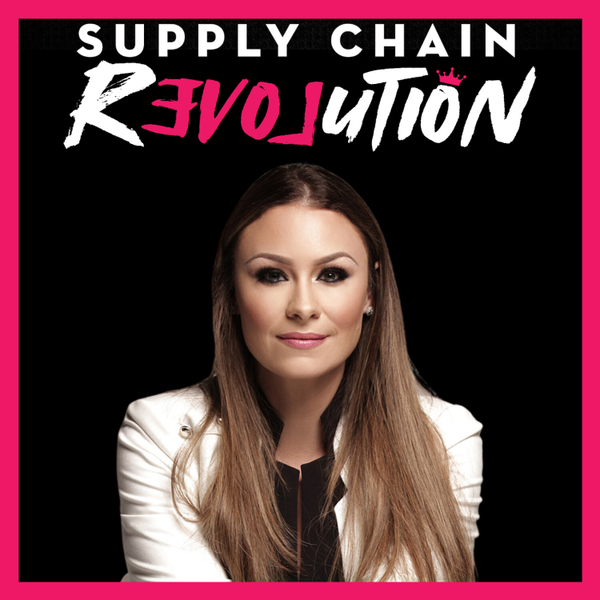 Supply Chain Revolution
Episode 2 - Exploring New Global Leaders in the Supply Chain Revolution and Circular Economy Fundamentals with James George (Ellen MacArthur Foundation)
S1E2
11:51
February 3rd 2020
In Episode 2, we speak with James George from the Ellen MacArthur Foundation in a two-part series. James is passionate about the circular transition and inspiring others in new ways of thinking about supply chain, materials, and technology. He engages opportunities across industries to help organizations connect with the right programs, platforms, and partners with the Ellen MacArthur Foundation.
This episode is all about new global leaders! It's changing folks! James describes his journey, the types of leaders who are successful in transformation, and why rebels are essential in changing the world we share. Because we covered so much, we will feature his discussion in a two-part series to learn more about the work he does, to dive deeper into circular concepts, and discuss transitioning toward a new global economy. A challenge can be getting inspired and getting started in circular and supply chain transformation. In part 2 (Episode 3), James discusses examples of circular business model successes happening right now and resources you can use in your own journey. You won't want to miss it! 
To Learn more about James and the Ellen MacArthur Foundation, please visit the links below: James: https://www.linkedin.com/in/james-george-20995b75/ EMF: https://www.ellenmacarthurfoundation.org/
Links to find us, connect, and explore: Website: https://www.supplychainrevolution.com/
Supply Chain Revolution
Join podcast host Supply ChainQueen on the Supply Chain Revolution podcast as she explores provocative points of view that challenge paradigms for progress in supply chain management, sustainability, circular economy, leadership, innovation, and technology. This is the TOP Supply Chain podcast in "new school" supply chain podcast that explores shifts in generational, social, environmental, technological, and "the people side" of leading change in transformation. We also evangelize the supply chain rebel - folks who challenge the status quo and are under-represented or misrepresented in traditional supply chain organizations.
The Supply Chain Revolution is inclusive and shares how diversity can be a catalyst for innovation, highlighting progressive ideas and access to insights, strategies, and tools to make better choices that shape critical aspects of their business and personal lives, building transformational change for a better, sustainable world.
This is the supply chain podcast for supply chain leaders, thinkers, dreamers, doers, learners, builders, and supply chain professionals who want to change the world using a different approach in supply chain, leadership that embraces circular thinking, digital transformation, sustainability, diversity and inclusion, and advanced innovation.
Learn more at http://www.supplychainqueen.com
Top Podcast Exploring #SupplyChain #Sustainability #CircularEconomy #Technology #Diversity and #DigitalTransformation
Support Us
Become a Patreon