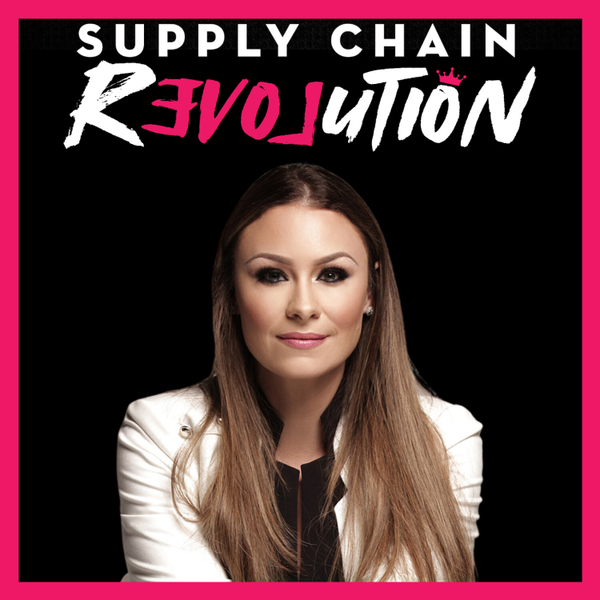 Supply Chain Revolution
Exploring Short Supply Chains, Urban Agriculture, and the Future of Circular Cities and Food to Rethink Commercial Food Systems
Imagine a world where city and suburban agriculture takes the form of backyard, roof-top and balcony gardening, community gardening in vacant lots and parks, roadside urban fringe agriculture and livestock grazing in open space. From bio-walls, to edible landscapes, and "gardens-as-a-service," the transition to a circular economy and sustainable world includes leveraging Urban Agriculture and regenerative farming techniques.
In Episode 22 (Part 2 of the discussion), we explore the principles of regenerative agriculture in the circular transition, including the tension of going local, integrating food education in public schools, the benefits of urban agriculture and holistic design, the importance of communities in agriculture and circularity, and how you can get started in your journey rethinking food and food security. The revolution starts at the bottom. Learn more about how we can design a better future with zero waste, equality, and transition to soil-to-soil approaches to unite people and our planet.
PS: This is the 2nd part of a long discussion. Part 1 is Episode 21, so if you haven't listened to it yet it's a good primer for this episode. It's about 17 mins.
Find us, connect, and explore at https://www.supplychainrevolution.com/
Supply Chain Revolution
Join podcast host Supply ChainQueen on the Supply Chain Revolution podcast as she explores provocative points of view that challenge paradigms for progress in supply chain management, sustainability, circular economy, leadership, innovation, and technology. This is the TOP Supply Chain podcast in "new school" supply chain podcast that explores shifts in generational, social, environmental, technological, and "the people side" of leading change in transformation. We also evangelize the supply chain rebel - folks who challenge the status quo and are under-represented or misrepresented in traditional supply chain organizations.
The Supply Chain Revolution is inclusive and shares how diversity can be a catalyst for innovation, highlighting progressive ideas and access to insights, strategies, and tools to make better choices that shape critical aspects of their business and personal lives, building transformational change for a better, sustainable world.
This is the supply chain podcast for supply chain leaders, thinkers, dreamers, doers, learners, builders, and supply chain professionals who want to change the world using a different approach in supply chain, leadership that embraces circular thinking, digital transformation, sustainability, diversity and inclusion, and advanced innovation.
Learn more at http://www.supplychainqueen.com
Top Podcast Exploring #SupplyChain #Sustainability #CircularEconomy #Technology #Diversity and #DigitalTransformation
Support Us
Become a Patreon