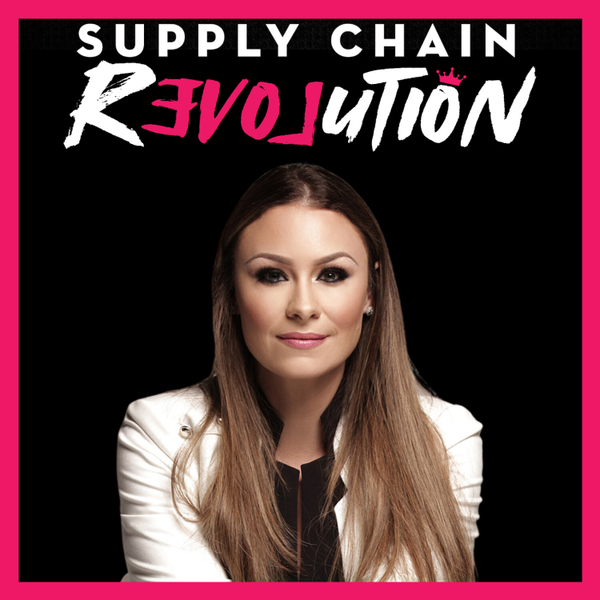 Supply Chain Revolution
Exploring the AI Revolution: Bias in Artificial Intelligence in Digital Transformation, the Future of Work, the Autonomous Supply Chain, and the Power of Diversity & Inclusion with Celia Fleishaker (PROS)
In Episode 23, we explore AI and how digital transformation is a driving force in business today. But do we understand AI, and how can we shift the paradigm of black box to glass box? Recent research shows that even the most well-designed AI systems can still end up with bias, per McKinsey. This is important as we think about the future of work and autonomous everything because AI can exhibit "unfairness" by accident, ultimately embedding bias like sexism, racism, ageism and other discriminatory behaviors that WE rely on for decision making to become automated at scale.  
According to Genpact's study, AI 360: Hold, fold, or double down?, mitigating AI bias can increase opportunities to build customer relationships. Most consumers (58%) are more likely to recommend a company that can demonstrate its AI algorithms are bias-free, and more likely to purchase products or services from such businesses (56%). Gen Z (69%) and millennial (70%) respondents champion unbiased brands even. How do you build trust in the digital age? 
This is Part 1 of a 2-part series featuring Celia Fleischaker, Chief Marketing Officer at PROS, an AI-based platform that helps people and companies outperform by enabling smarter personalization in the digital economy. In this episode, we describe the AI revolution and how to prevent unethical AI, how to build trust in algorithms, and impacts in the future of work and autonomous supply chains. Part 2 of this discussion (Episode 24), will explore diversity & inclusion and dive deep into the building blocks for digital trust.
To learn more about PROS, visit https://pros.com/
To learn more about Celia, visit https://www.linkedin.com/in/celiafleischaker/
Find us, connect, and explore at https://www.supplychainrevolution.com/
Supply Chain Revolution
Join podcast host Supply ChainQueen on the Supply Chain Revolution podcast as she explores provocative points of view that challenge paradigms for progress in supply chain management, sustainability, circular economy, leadership, innovation, and technology. This is the TOP Supply Chain podcast in "new school" supply chain podcast that explores shifts in generational, social, environmental, technological, and "the people side" of leading change in transformation. We also evangelize the supply chain rebel - folks who challenge the status quo and are under-represented or misrepresented in traditional supply chain organizations.
The Supply Chain Revolution is inclusive and shares how diversity can be a catalyst for innovation, highlighting progressive ideas and access to insights, strategies, and tools to make better choices that shape critical aspects of their business and personal lives, building transformational change for a better, sustainable world.
This is the supply chain podcast for supply chain leaders, thinkers, dreamers, doers, learners, builders, and supply chain professionals who want to change the world using a different approach in supply chain, leadership that embraces circular thinking, digital transformation, sustainability, diversity and inclusion, and advanced innovation.
Learn more at http://www.supplychainqueen.com
Top Podcast Exploring #SupplyChain #Sustainability #CircularEconomy #Technology #Diversity and #DigitalTransformation
Support Us
Become a Patreon