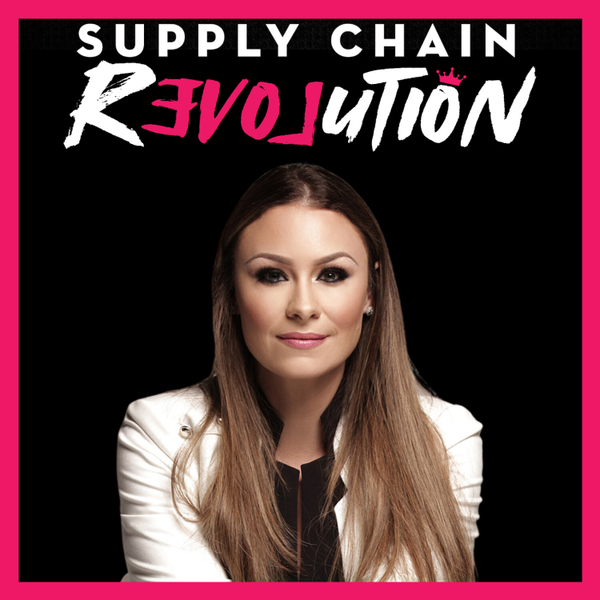 Supply Chain Revolution
Exploring Diversity & Inclusion in STEM & Supply Chain for Innovation & Competitive Advantage, and Building Digital Trust in a Digital Age with Transparency & Personalization with Celia Fleishaker (PROS)
This Part 2 of a 2 part series featuring Celia Fleischaker, Chief Marketing Officer at PROS, an AI-based platform that helps people and companies outperform by enabling smarter personalization in the digital economy. In this episode, we explore diversity & inclusion and dive deep into the building blocks for digital trust.
Employment in science, technology, engineering and math (STEM) occupations has grown 79% since 1990, from 9.7 million to 17.3 million, outpacing overall U.S. job growth. There's no single standard for which jobs count as STEM, and this may contribute to a number of misperceptions about who works in STEM and the difference that having a STEM-related degree can make in workers' pocketbooks.Research published by the National Center for Women and IT describes how women remain highly underrepresented in software engineering, whereby:
Only 26% of computing-related jobs are held by women.
Just 3% of computing-related jobs are held by African-American women, 6% held by Asian women and 2% held by Hispanic women.
50% of women said they have experienced gender discrimination at work.
One of the biggest offenders of unconscious bias is assessing for "culture fit." unconscious biases are the underlying attitudes and stereotypes people associate with a person or groups of people. We discuss Celia's journey as a woman in technology, her leap past the "broken rung" and how the tech industry and STEM fields can do a better job to promote gender equity and inclusivity of underrepresented people in the workplace.
Online presence and your digital footprint can be a conduit for connecting with customers, associates, and partners. Building trust in a digital age is becoming increasingly important. As we continue to navigate COVID and digital transformation, while pivoting to digital everything - in the workplace, virtual events, engaging across social media - what is digital trust and why does it matter? Accenture defines digital trust as a widely accepted belief that a brand is reliable, capable, safe, transparent, and truthful in its digital practices. Digital trust is difficult to build, but startlingly easy to lose. This makes it a key differentiator in the digital economy. We explore how companies build trust in this digital era with customers and partners using data, insights, personalization, and consistency cross-channel. 
To learn more about PROS, visit https://pros.com/
To learn more about Celia, visit https://www.linkedin.com/in/celiafleischaker/
Find us, connect, and explore at https://www.supplychainrevolution.com/
Supply Chain Revolution
Join podcast host Supply ChainQueen on the Supply Chain Revolution podcast as she explores provocative points of view that challenge paradigms for progress in supply chain management, sustainability, circular economy, leadership, innovation, and technology. This is the TOP Supply Chain podcast in "new school" supply chain podcast that explores shifts in generational, social, environmental, technological, and "the people side" of leading change in transformation. We also evangelize the supply chain rebel - folks who challenge the status quo and are under-represented or misrepresented in traditional supply chain organizations.
The Supply Chain Revolution is inclusive and shares how diversity can be a catalyst for innovation, highlighting progressive ideas and access to insights, strategies, and tools to make better choices that shape critical aspects of their business and personal lives, building transformational change for a better, sustainable world.
This is the supply chain podcast for supply chain leaders, thinkers, dreamers, doers, learners, builders, and supply chain professionals who want to change the world using a different approach in supply chain, leadership that embraces circular thinking, digital transformation, sustainability, diversity and inclusion, and advanced innovation.
Learn more at http://www.supplychainqueen.com
Top Podcast Exploring #SupplyChain #Sustainability #CircularEconomy #Technology #Diversity and #DigitalTransformation
Support Us
Become a Patreon