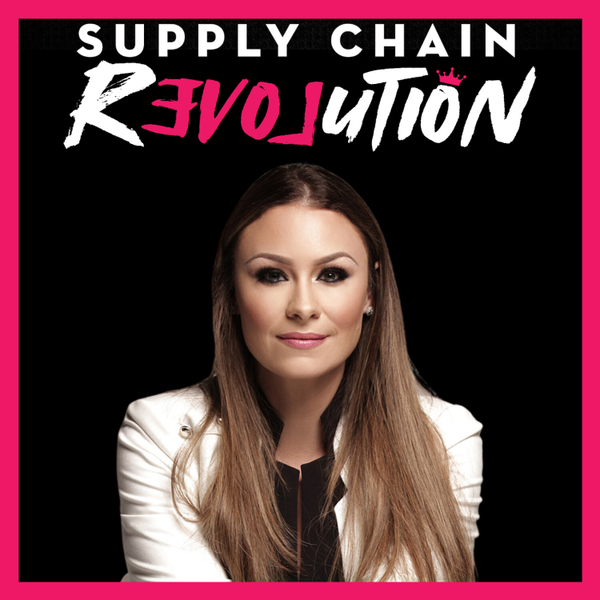 Supply Chain Revolution
Exploring the Green Revolution: Climate Change and Shifts in Industry, Technology, & Supply Chain, Sources of Renewable Energy, Green ''Cloud" Data Centers, EVs, and Sustainable Development Goal 13 for Climate Action with Tom Raftery (SAP)
Global carbon dioxide emissions have increased by nearly 50 per cent since 1990, and 2019 was the warmest year on record. Climate change touches everything we do and for the 1st time, the World Economic Forum has named climate change as a leading risk facing business and our survival. Episode 25 discusses the Green Revolution and all its glorious, wicked, complexities. Climate action requires rapid changes that must take place in four key parts of society: energy generation, land use, consumer behavior, and industry. Tom Raftery, Global VP and SAP Innovation Evangelist joins Sheri Hinish, and both have a deep-rooted passion for sustainability and sustainable development. 
This episode touches on everything from SDG 13, to a comparison of renewable energy sources, how to build a green data center, why Google and Microsoft cloud environments are more sustainable than AWS, and the business case for transition to EVs (electric vehicles). What is the social cost of carbon? How do we trust businesses and suppliers to be sustainable in environmental stewardship? How can reporting and pricing carbon can reduce emissions and enable smarter planning in supply chains? According to conservation.org, the Price tag for climate change in the US is $ 140​ billion per year. This is what it would take to make the changes humanity needs to adapt to a warming world. It may sound like a lot, but it's less than 0.2% of global GDP. And the cost will only increase the longer we take to act ambitiously.
Supply Chains, technology, and Industry 4.0 are a conduit for climate action using environmental risk management, the cost of carbon, and understanding consumer behavior where shifts like purchaser-to-participant and "shades of green" meet the consumer in their green journey. There are natural climate pivots like the "flexitarian diet" and small behavior shifts that pay dividends. There is a fiscal argument for climate action that is unpacked in this episode, inlacing SAP's new Climate 21 initiative.
Climate change impacts natural and human systems globally through the increase globally averaged surface temperature, extreme weather events, changing precipitation patterns, rising sea levels and ocean acidification. These risks will ultimately impact people's livelihoods, particularly marginalized groups such as women, children, and the elderly, as resources, food and water become more scarce. If you think about the SDGs, the lasting effects of climate change tied to SDG 13 makes it very difficult to achieve other goals. The green revolution starts with you. Learn more about how we can design a better future with zero waste, equality, and transition to carbon neutrality, and carbon negative solutions to unite people and our planet.
This is a longer discussion than other episodes but worth the listen!
Find us, connect, and explore at https://www.supplychainrevolution.com/
Supply Chain Revolution
Join podcast host Supply ChainQueen on the Supply Chain Revolution podcast as she explores provocative points of view that challenge paradigms for progress in supply chain management, sustainability, circular economy, leadership, innovation, and technology. This is the TOP Supply Chain podcast in "new school" supply chain podcast that explores shifts in generational, social, environmental, technological, and "the people side" of leading change in transformation. We also evangelize the supply chain rebel - folks who challenge the status quo and are under-represented or misrepresented in traditional supply chain organizations.
The Supply Chain Revolution is inclusive and shares how diversity can be a catalyst for innovation, highlighting progressive ideas and access to insights, strategies, and tools to make better choices that shape critical aspects of their business and personal lives, building transformational change for a better, sustainable world.
This is the supply chain podcast for supply chain leaders, thinkers, dreamers, doers, learners, builders, and supply chain professionals who want to change the world using a different approach in supply chain, leadership that embraces circular thinking, digital transformation, sustainability, diversity and inclusion, and advanced innovation.
Learn more at http://www.supplychainqueen.com
Top Podcast Exploring #SupplyChain #Sustainability #CircularEconomy #Technology #Diversity and #DigitalTransformation
Support Us
Become a Patreon