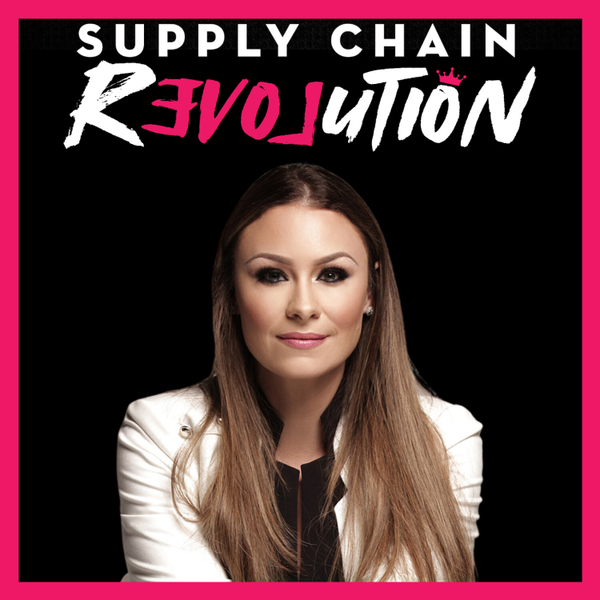 Supply Chain Revolution
Exploring Supply Chain Resilience in Navigating COVID and Beyond & The Wicked Debate of Sustainability Versus Circular Economy w/ James George of the Ellen MacArthur Foundation
We are facing unprecedented social, economic, and environmental crises. We've lost many lives to COVID and as unemployment reaches new highs, businesses and supply chains must navigate a new, never normal world. The business as usual operating model of globalization versus localized/shorter supply chains, lowest price versus value, opportunity versus obligation has created the status quo. Is incremental improvement or doing things "less bad" actually helping or hurting business and our planet? How do we connect the dots and show leadership during crisis using circularity?
In Episode 27, James George from the Ellen MacArthur Foundation discusses that COVID has accelerated conversations for circular economy. Two distinct groups are emerging: 1) those who've been disrupted and don't know where to go or where to start, and 2) the businesses who are successful are prioritizing doing things differently, innovation, doubling down on circular economy grounded in the business case for change including agility, supply assurance, and designing risk out of your supply chain. Supply chain resilience is critical and how do you ensure the right work gets done? Lastly, we debate how sustainability and circularity may not exist in the same sentence. Is optimizing for "less bad" the right pivot to navigate COVID and beyond?
How do you get started?
Find James George, EllenMacArthur Foundation at https://www.linkedin.com/in/james-george-20995b75/
Find us, connect, and explore at https://www.supplychainrevolution.com/
Supply Chain Revolution
Join podcast host Supply ChainQueen on the Supply Chain Revolution podcast as she explores provocative points of view that challenge paradigms for progress in supply chain management, sustainability, circular economy, leadership, innovation, and technology. This is the TOP Supply Chain podcast in "new school" supply chain podcast that explores shifts in generational, social, environmental, technological, and "the people side" of leading change in transformation. We also evangelize the supply chain rebel - folks who challenge the status quo and are under-represented or misrepresented in traditional supply chain organizations.
The Supply Chain Revolution is inclusive and shares how diversity can be a catalyst for innovation, highlighting progressive ideas and access to insights, strategies, and tools to make better choices that shape critical aspects of their business and personal lives, building transformational change for a better, sustainable world.
This is the supply chain podcast for supply chain leaders, thinkers, dreamers, doers, learners, builders, and supply chain professionals who want to change the world using a different approach in supply chain, leadership that embraces circular thinking, digital transformation, sustainability, diversity and inclusion, and advanced innovation.
Learn more at http://www.supplychainqueen.com
Top Podcast Exploring #SupplyChain #Sustainability #CircularEconomy #Technology #Diversity and #DigitalTransformation
Support Us
Become a Patreon