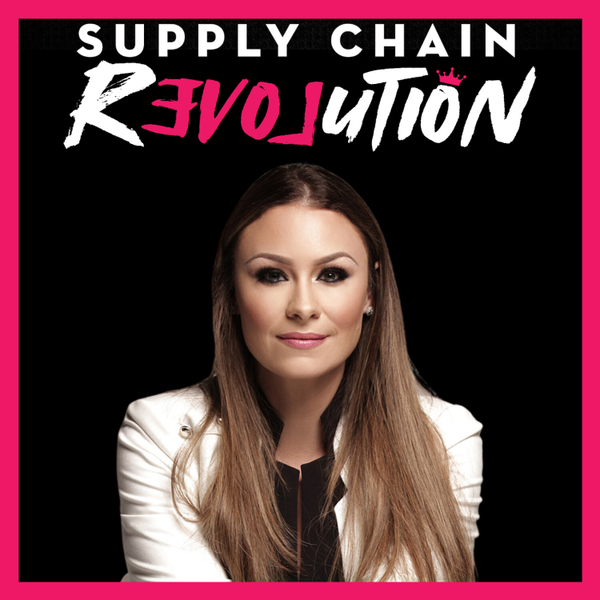 Supply Chain Revolution
Exploring The Business Case for Sustainable Supply Chains and Circular Economy, Ocean Plastics, and the Sea Change in Circular Products in Footwear & Apparel w/ John Holm of Pyxera Global
S1E30
08:10
August 3rd 2020
There is a misconception that sustainability and circular economy is philanthropy... that it's a project or an initiative. Circular thinking can be compared to Lean; it's a mindset, it's a space where you're able to connect a vision, a product to the individuals inside and outside your organization, across your supply chain. The truth is that there is a business case for change and the transition toward a circular world is a fiscal argument. For example, there are companies like Adidas, Nike, Puma, and Reebok doing cool things in footwear using plastic waste as a feedstock and creating new, innovative products with a circular/sustainable bend.
In Episode 30 (part 3 of a lightning talk series), John Holm from Pyxera Global explores the business case for sustainability and circular economy including product innovation, culture, and legislation. In the US, there simply isn't enough happening in regulatory environments around single-use plastics and extending producer's responsibility. However, there are bright spots and John describes the sea-change happening when you get it right using the apparel/footwear industry.
COVID is impacting everything we do, including organizations in the social impact sectors. John touches on how PPE is impacting our oceans and why we should think about micro-plastics, how supply chains can help. Lastly, we describe how you can get involved and champion the work being done. If you like this series, please subscribe and share a review. We thank John and the Pyxera Global team for all their work to make the world a better place.
Reach out, connect, learn more, and get started...
Find John Holm, Pxyera Global at https://www.linkedin.com/in/johnholm/ & https://www.pyxeraglobal.org/
Find us, connect, and explore at https://www.supplychainrevolution.com/
Supply Chain Revolution
Join podcast host Supply ChainQueen on the Supply Chain Revolution podcast as she explores provocative points of view that challenge paradigms for progress in supply chain management, sustainability, circular economy, leadership, innovation, and technology. This is the TOP Supply Chain podcast in "new school" supply chain podcast that explores shifts in generational, social, environmental, technological, and "the people side" of leading change in transformation. We also evangelize the supply chain rebel - folks who challenge the status quo and are under-represented or misrepresented in traditional supply chain organizations.
The Supply Chain Revolution is inclusive and shares how diversity can be a catalyst for innovation, highlighting progressive ideas and access to insights, strategies, and tools to make better choices that shape critical aspects of their business and personal lives, building transformational change for a better, sustainable world.
This is the supply chain podcast for supply chain leaders, thinkers, dreamers, doers, learners, builders, and supply chain professionals who want to change the world using a different approach in supply chain, leadership that embraces circular thinking, digital transformation, sustainability, diversity and inclusion, and advanced innovation.
Learn more at http://www.supplychainqueen.com
Top Podcast Exploring #SupplyChain #Sustainability #CircularEconomy #Technology #Diversity and #DigitalTransformation
Support Us
Become a Patreon