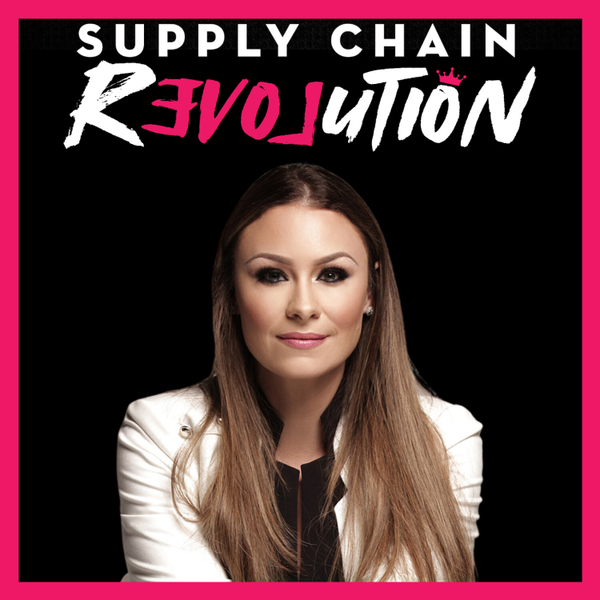 Supply Chain Revolution
Exploring Digital Supply Chain, Measuring Sustainability, Digital Transformation on Steroids, and Scaling B2B Enterprise Software w/ Suuchi Ramesh of Suuchi Inc.
S1E33
19:38
August 24th 2020
Supply chains power the world and companies realize planning and execution is a competitive weapon in the modern, digital economy. Advanced supply chain capabilities like agility, transparency, and visibility can support efficient, effective, and sustainable approaches that connect the digital landscape into business performance that is tangible and measurable.
In Episode 33, Suuchi Ramesh joins the SupplyChainQueen to chat about the Age of Digital and sustainable supply chain. In this episode, we explore digital supply chains and the importance of connectivity, communication, and predictive data analytics in world-class supply chains. The convergence of tech has provided many options, yet are we closer to sustainability at scale in digital supply chain? What is the cost of trust and compliance? How do you build digital trust? How do you best solve for problems in the flow of goods and services? How do you scale B2B enterprise software and which investments should you consider?
Technology provides accelerated benefits in both digital transformation and proactively managing risk hotspots in sustainability. Yet, when we imagine the autonomous supply chain in design to distribution, do outcomes and value derived meet expectations? Suuchi explores low-hanging fruit in digital supply chain, including the importance of traceability and accountability in global supply chains. 
This is a 2-part lightning talk series. In part 2 (Episode 34), we explore where humans add the most value in the future of work, understanding the role of UI & UX in inclusive design, and Suuchi's journey as a woman in STEM, woman in technology, and an immigrant in the start-up world. She shares her story on building the right team and leading for diversity in supply chain and tech. 
Reach out, connect, and learn more...
Find Suuchi Ramesh, Suuchi Inc at https://www.linkedin.com/in/suuchi-ramesh-219480111/ & https://www.linkedin.com/company/suuchi/
Find us, connect, and explore at https://www.supplychainrevolution.com/
Supply Chain Revolution
Join podcast host Supply ChainQueen on the Supply Chain Revolution podcast as she explores provocative points of view that challenge paradigms for progress in supply chain management, sustainability, circular economy, leadership, innovation, and technology. This is the TOP Supply Chain podcast in "new school" supply chain podcast that explores shifts in generational, social, environmental, technological, and "the people side" of leading change in transformation. We also evangelize the supply chain rebel - folks who challenge the status quo and are under-represented or misrepresented in traditional supply chain organizations.
The Supply Chain Revolution is inclusive and shares how diversity can be a catalyst for innovation, highlighting progressive ideas and access to insights, strategies, and tools to make better choices that shape critical aspects of their business and personal lives, building transformational change for a better, sustainable world.
This is the supply chain podcast for supply chain leaders, thinkers, dreamers, doers, learners, builders, and supply chain professionals who want to change the world using a different approach in supply chain, leadership that embraces circular thinking, digital transformation, sustainability, diversity and inclusion, and advanced innovation.
Learn more at http://www.supplychainqueen.com
Top Podcast Exploring #SupplyChain #Sustainability #CircularEconomy #Technology #Diversity and #DigitalTransformation
Support Us
Become a Patreon