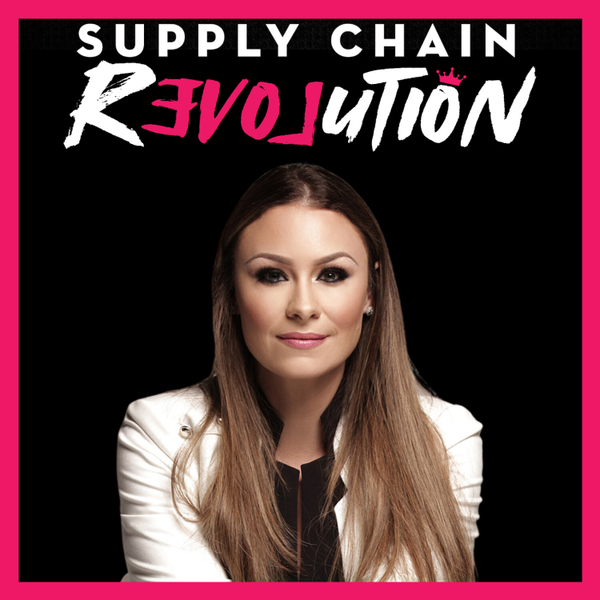 Supply Chain Revolution
Exploring Humans & the Future of Work in Digital Transformation, Diversity For Inclusive Product Design in UI & UX, and Woman In Technology w/ Suuchi Ramesh of Suuchi Inc.
S1E34
10:46
August 25th 2020
This is the second part of a 2-part lightning talk series. We hear so much about AI and the convergence of tech in digital transformation. But do we know where humans add the most value, particularly in digital supply chain? According to Forbes, 2/3 of a company's competitive edge comes from its customer experience. Consumers who have an emotional connection with a brand have a 306% higher lifetime value. Moreover 67% of consumers will pay more for a great experience. How do we create good UI and UX? The answer is inclusive design and the conduit is diversity. The reality is design that excludes a segment of consumers will fail to reach its full market potential. 
In Episode 34, Suuchi Ramesh joins the SupplyChainQueen to chat about the future of work, how diversity creates inclusive design and better customer experience. In this episode, we also discuss Suuchi's journey as a woman in STEM, woman in technology, and an immigrant in the start-up world. She shares her story on building the right team and leading for diversity in supply chain and tech. 
Reach out, connect, learn more, and get started...
Find Suuchi, Suuchi Inc at https://www.linkedin.com/in/suuchi-ramesh-219480111/ & https://www.linkedin.com/company/suuchi/
Find us, connect, and explore at https://www.supplychainrevolution.com/
Supply Chain Revolution
Join podcast host Supply ChainQueen on the Supply Chain Revolution podcast as she explores provocative points of view that challenge paradigms for progress in supply chain management, sustainability, circular economy, leadership, innovation, and technology. This is the TOP Supply Chain podcast in "new school" supply chain podcast that explores shifts in generational, social, environmental, technological, and "the people side" of leading change in transformation. We also evangelize the supply chain rebel - folks who challenge the status quo and are under-represented or misrepresented in traditional supply chain organizations.
The Supply Chain Revolution is inclusive and shares how diversity can be a catalyst for innovation, highlighting progressive ideas and access to insights, strategies, and tools to make better choices that shape critical aspects of their business and personal lives, building transformational change for a better, sustainable world.
This is the supply chain podcast for supply chain leaders, thinkers, dreamers, doers, learners, builders, and supply chain professionals who want to change the world using a different approach in supply chain, leadership that embraces circular thinking, digital transformation, sustainability, diversity and inclusion, and advanced innovation.
Learn more at http://www.supplychainqueen.com
Top Podcast Exploring #SupplyChain #Sustainability #CircularEconomy #Technology #Diversity and #DigitalTransformation
Support Us
Become a Patreon