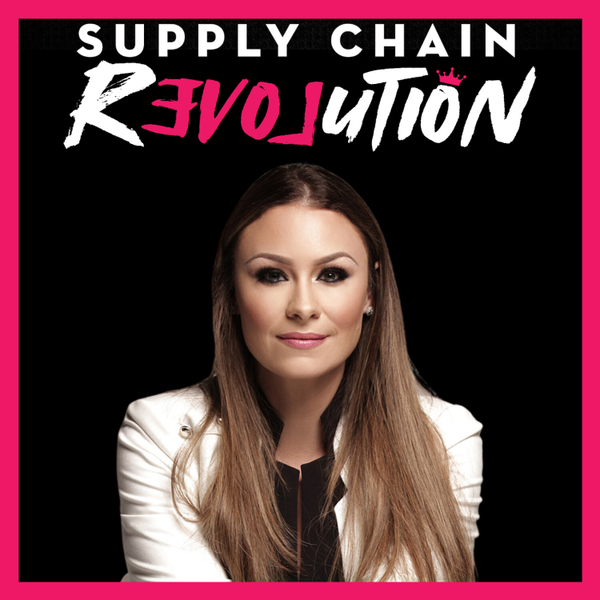 Supply Chain Revolution
Exploring Sustainable Supply Chain & the SDGs, the Importance of Failure, How Wisdom Comes From Growth, Eradicating the World of Consultant Speak, and AI in the Future of Work
S1E5
25:38
February 13th 2020
In Episode 5, we have some fun discussing the importance of failure, why we need to eradicate the world of consultant speak (yes it's a thing), AI in the future of work, the SDGs and why they matter in supply chain and technology. We dive into the paradigm of "wisdom from time and years experience" versus "wisdom from growth", including why disrupting change leads to professional development. We debate how to say finance and the Maryland dialect and why the Revolution may get "too hot for Linkedin"?!?Also, Deborah breaks down inventory management in Vegas and why Rebels must take risks to forge ahead.
Find us, connect, and explore at https://www.supplychainrevolution.com/
Supply Chain Revolution
Join podcast host Supply ChainQueen on the Supply Chain Revolution podcast as she explores provocative points of view that challenge paradigms for progress in supply chain management, sustainability, circular economy, leadership, innovation, and technology. This is the TOP Supply Chain podcast in "new school" supply chain podcast that explores shifts in generational, social, environmental, technological, and "the people side" of leading change in transformation. We also evangelize the supply chain rebel - folks who challenge the status quo and are under-represented or misrepresented in traditional supply chain organizations.
The Supply Chain Revolution is inclusive and shares how diversity can be a catalyst for innovation, highlighting progressive ideas and access to insights, strategies, and tools to make better choices that shape critical aspects of their business and personal lives, building transformational change for a better, sustainable world.
This is the supply chain podcast for supply chain leaders, thinkers, dreamers, doers, learners, builders, and supply chain professionals who want to change the world using a different approach in supply chain, leadership that embraces circular thinking, digital transformation, sustainability, diversity and inclusion, and advanced innovation.
Learn more at http://www.supplychainqueen.com
Top Podcast Exploring #SupplyChain #Sustainability #CircularEconomy #Technology #Diversity and #DigitalTransformation
Support Us
Become a Patreon