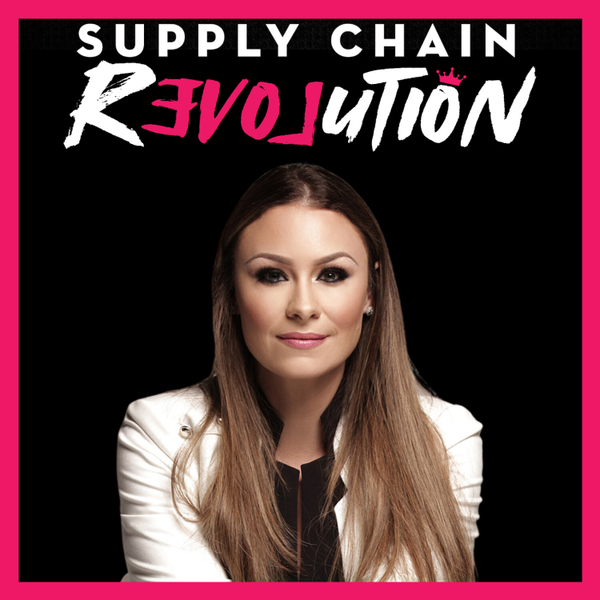 Supply Chain Revolution
Exploring 5 Paradigms in the Supply Chain Revolution including Old-School vs. New School, Digital Workplace, Price vs. Value, and the Importance of Sustainable Development in the Digital Divide (Supply Chain Brief)
Hi Rebels! We just finished our first webinar series with Supply Chain Brief that described the Supply Chain Revolution and how we are leaving value on the table from the perspective of materials, process, and people. In Episode 8, we explore the meaning of paradigm and why it's a huge tenet in the Supply Chain Revolution. The 5 paradigms we discuss include: 1) Old-School versus New-School, 2) breaking down the 9 to 5 workplace versus how employees can engage more meaningfully at "work" and on their career path, 3) Analog versus Digital and the conscious walk (it's not what you think), 4) Price versus Value and the importance of sustainability in your operating model, and 5) Deborah shares her journey into Linear versus Circular reflecting on her childhood and how it shaped her understanding. Deborah's discussion about Circular Supply Chains and Circular Economy continues in Episode 9.
Find us, connect, and explore at https://www.supplychainrevolution.com/
Supply Chain Revolution
Join podcast host Supply ChainQueen on the Supply Chain Revolution podcast as she explores provocative points of view that challenge paradigms for progress in supply chain management, sustainability, circular economy, leadership, innovation, and technology. This is the TOP Supply Chain podcast in "new school" supply chain podcast that explores shifts in generational, social, environmental, technological, and "the people side" of leading change in transformation. We also evangelize the supply chain rebel - folks who challenge the status quo and are under-represented or misrepresented in traditional supply chain organizations.
The Supply Chain Revolution is inclusive and shares how diversity can be a catalyst for innovation, highlighting progressive ideas and access to insights, strategies, and tools to make better choices that shape critical aspects of their business and personal lives, building transformational change for a better, sustainable world.
This is the supply chain podcast for supply chain leaders, thinkers, dreamers, doers, learners, builders, and supply chain professionals who want to change the world using a different approach in supply chain, leadership that embraces circular thinking, digital transformation, sustainability, diversity and inclusion, and advanced innovation.
Learn more at http://www.supplychainqueen.com
Top Podcast Exploring #SupplyChain #Sustainability #CircularEconomy #Technology #Diversity and #DigitalTransformation
Support Us
Become a Patreon