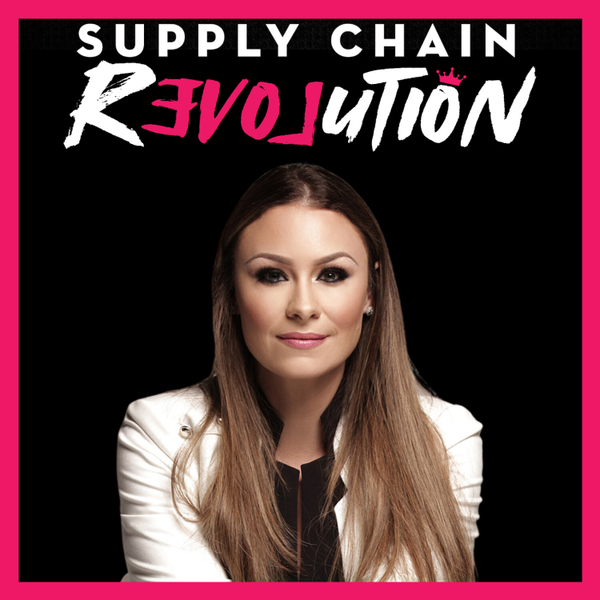 Supply Chain Revolution
Exploring Circular Supply Chains and Managing Value Streams in the MarketPlace of the Future for Secondary Flows + Circular Cities with Bharani Sankar (Rheaply)
S1E51
21:19
January 25th 2021
Imagine a world with total resource efficiency that leaves no one behind, allowing organizations to better visualize, quantify, and share assets across global supply chains. By connecting leading research institutions, Fortune 500 companies, government, school systems, nonprofits, startups, and other organizations in between, Chicago-based start-up Rheaply is creating a shared economy for innovation.
This is the secondary, circular, marketplace of NOW enabled by a super-cool company called Rheaply. Circular supply chains + Rheaply's approach empowers any organization to harvest their internal resources before making any purchasing decision, making the management, exchange and tracking of assets more transparent, sustainable, traceable, and ultimately profitable.
In episode 51, host Sheri Hinish is joined with Bharani Sankar, circular economy + supply chain enthusiast/ engineer and head of alliances at Rheaply. In this chat, we cover circular resource management and how standardization enables reuse across global supply chains. Bharani describes how a secondary materials marketplace works, how material-value flows, and nuances of agglomeration at scale. And lastly, we discuss the benefits of waste diversion - a $100B annual cost in the US alone - and how you can get started in new school traceability and transparency.
It's real and its happening now as we build the supply chains of the future and cities where no one is left behind. Won't you join us?
To learn more about Rheaply, visit https://rheaply.com/about-us/
To learn more about Bharani, visit https://www.linkedin.com/in/bharanivyas-sankar/
Find us, connect, and explore at https://www.supplychainrevolution.com/ & https://www.supplychainqueen.com
Supply Chain Revolution
Join podcast host Supply ChainQueen on the Supply Chain Revolution podcast as she explores provocative points of view that challenge paradigms for progress in supply chain management, sustainability, circular economy, leadership, innovation, and technology. This is the TOP Supply Chain podcast in "new school" supply chain podcast that explores shifts in generational, social, environmental, technological, and "the people side" of leading change in transformation. We also evangelize the supply chain rebel - folks who challenge the status quo and are under-represented or misrepresented in traditional supply chain organizations.
The Supply Chain Revolution is inclusive and shares how diversity can be a catalyst for innovation, highlighting progressive ideas and access to insights, strategies, and tools to make better choices that shape critical aspects of their business and personal lives, building transformational change for a better, sustainable world.
This is the supply chain podcast for supply chain leaders, thinkers, dreamers, doers, learners, builders, and supply chain professionals who want to change the world using a different approach in supply chain, leadership that embraces circular thinking, digital transformation, sustainability, diversity and inclusion, and advanced innovation.
Learn more at http://www.supplychainqueen.com
Top Podcast Exploring #SupplyChain #Sustainability #CircularEconomy #Technology #Diversity and #DigitalTransformation
Support Us
Become a Patreon