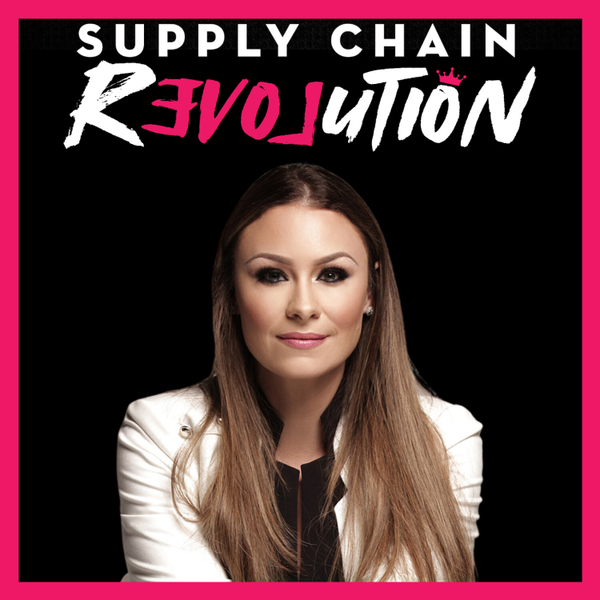 Supply Chain Revolution
Exploring Digital Distribution & Additive Manufacturing, Industrial Sustainability, and the Future of Decentralized Supply Chains w/ Espen Sivertsen of Ivaldi (SAP.iO)
S1E41
26:00
October 19th 2020
The purpose of a supply chain is to move goods and services around the world to meet user demand. And over decades, we've built coupled-networks based on principles of regionalization or centralization of function, location, and cost efficiency. COVID is an example of the uncertainty supply chains face on a day-to-day basis derived from old-school thinking and design. 
Imagine a world where supply chains are flipped upside down, a world where we send files, not parts? A world that empowers the end consumer to produce what is needed on-demand through cloud based technology, including recycling on site in a circular transition?
In Episode 41, CEO of Ivaldi (Espen Sivertsen) joins Sheri Hinish to talk about the future of digital supply chains, on-demand additive manufacturing and the business case for change, industrial sustainability, and the power of diversity in technology. Espen is part of the SAP.iO Foundry bootcamp and shares observations he's gathered from Silicon Valley and beyond, that diversity fuels innovation. Segments Ivaldi serves include maritime, industrial, mining, energy (gas turbines and power plants), and automotive. 
One of Espen's guiding quotes are "we did not inherit the Earth from our ancestors, we borrow it from our children." He also dives into the sustainability aspects on on-demand, additive, local manufacturing environments through digital distribution. Digital distribution is the process of sending digital part files to local manufacturers for on-demand production and distribution. Digital distribution bypasses physical distribution limitations such as sourcing disruptions, carry costs, late shipments, minimum quantities, obsolete inventory and environmental contamination by storing parts in a virtual warehouse and only manufacturing parts when and where they are needed through a distributed network of local manufacturers. As production tools such as 3D printing, robotic fabrication and other CNC systems get faster, better and cheaper, an increasing range of parts can be cost-effective to manufacture on-demand. Digital distribution is fundamentally changing supply chain dynamics as user-needs supplant centralized manufacturing limitations as the driving force in the industry.
This episode is part of a new partnership highlighting innovation and diversity in supply chain start ups at SAP.iO. To learn more, visit https://sap.io/ Shout out to John Licata for making the introductions!
To learn more about Ivaldi, visit https://www.ivaldi.io/
Find us, connect, and explore at https://www.supplychainrevolution.com/ & https://www.supplychainqueen.com
Supply Chain Revolution
Join podcast host Supply ChainQueen on the Supply Chain Revolution podcast as she explores provocative points of view that challenge paradigms for progress in supply chain management, sustainability, circular economy, leadership, innovation, and technology. This is the TOP Supply Chain podcast in "new school" supply chain podcast that explores shifts in generational, social, environmental, technological, and "the people side" of leading change in transformation. We also evangelize the supply chain rebel - folks who challenge the status quo and are under-represented or misrepresented in traditional supply chain organizations.
The Supply Chain Revolution is inclusive and shares how diversity can be a catalyst for innovation, highlighting progressive ideas and access to insights, strategies, and tools to make better choices that shape critical aspects of their business and personal lives, building transformational change for a better, sustainable world.
This is the supply chain podcast for supply chain leaders, thinkers, dreamers, doers, learners, builders, and supply chain professionals who want to change the world using a different approach in supply chain, leadership that embraces circular thinking, digital transformation, sustainability, diversity and inclusion, and advanced innovation.
Learn more at http://www.supplychainqueen.com
Top Podcast Exploring #SupplyChain #Sustainability #CircularEconomy #Technology #Diversity and #DigitalTransformation
Support Us
Become a Patreon