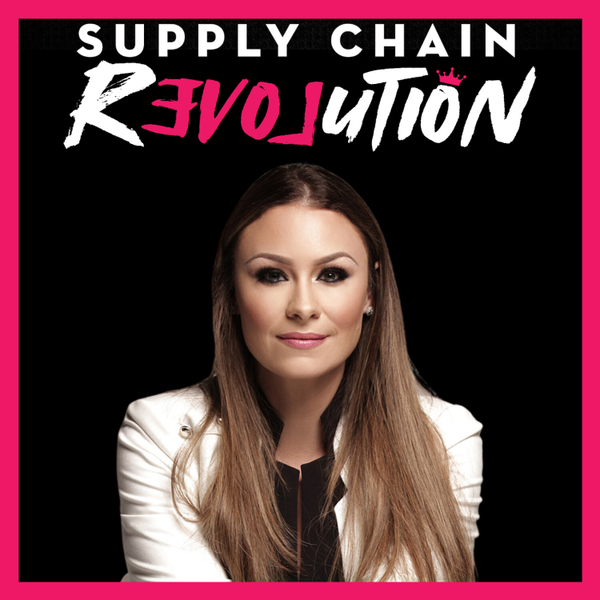 Supply Chain Revolution
Exploring How Diversity Fuels Innovation at the Intersection of Supply Chain, Technology, Sustainability, and Gender Equity with Sallie Jian (Head of SAP.iO NY Foundry)
S1E50
20:05
January 18th 2021
The business case for diversity is stronger than ever. According to McKinsey's latest research, 2019 analyses find that companies in the top quartile for gender diversity on executive teams were 25% more likely to have above-average profitability up from 21% in 2017 and 15% in 2014. Yet gender equity in STEM and supply chain has been hit hard in 2020.
Women accounted for 100% of the 140,000 jobs shed by the U.S. economy in December, more than 111% of jobs lost last month. 5.4 million women have been affected since February — equal to 55% of all U.S. jobs lost. We need bold steps in 2021 to build back better, not only messages of inspiration but deep insights around the tools and skills needed for women and underrepresented groups to succeed in the fields of supply chain, technology, and innovation start ups.
In this 1st episode of Season two, host Sheri Hinish (SupplyChainQueen) joins Sallie Jian, Silicon Valley superstar who's touched SAP, eBay, Linkedin, Box, and Uber. She shares her journey from investment banking to technology and sustainability.
In episode 50, you'll hear insights on top skills needed in the tech world, what's driving leadership in global supply chains, the common threads of success in scaling innovation, and how to leverage the SDGs in your partnerships and hiring practices.
Sallie Jian shares why she decided to lead the SAP.iO NY foundry: (1) the opportunity to build out a world class portfolio of next-generation software startups; (2) SAP's No Boundaries commitment to building out a startup portfolio comprising of 50% women and minority founders. She believes that "from an enterprise perspective, when a company builds a product or an algorithm that is not representative of the population they serve, there will be missteps or gaps in the long-term sustainability of the technology. From a societal perspective, the collective of the best minds means we must embrace minds from all backgrounds. Finally, it's smart business since diverse leadership teams are proven to lead to more innovation and improved financial performance across all industries."
To join the free SAP.iO supply chain -focused demo day for COVID resilience on January 21, 2021, check out the links below.
 And feel free to link out to Sallie and SAP.iO on social media! @sallie_jian | LinkedIn
Find us, connect, and explore at https://www.supplychainrevolution.com/ & https://www.supplychainqueen.com
Supply Chain Revolution
Join podcast host Supply ChainQueen on the Supply Chain Revolution podcast as she explores provocative points of view that challenge paradigms for progress in supply chain management, sustainability, circular economy, leadership, innovation, and technology. This is the TOP Supply Chain podcast in "new school" supply chain podcast that explores shifts in generational, social, environmental, technological, and "the people side" of leading change in transformation. We also evangelize the supply chain rebel - folks who challenge the status quo and are under-represented or misrepresented in traditional supply chain organizations.
The Supply Chain Revolution is inclusive and shares how diversity can be a catalyst for innovation, highlighting progressive ideas and access to insights, strategies, and tools to make better choices that shape critical aspects of their business and personal lives, building transformational change for a better, sustainable world.
This is the supply chain podcast for supply chain leaders, thinkers, dreamers, doers, learners, builders, and supply chain professionals who want to change the world using a different approach in supply chain, leadership that embraces circular thinking, digital transformation, sustainability, diversity and inclusion, and advanced innovation.
Learn more at http://www.supplychainqueen.com
Top Podcast Exploring #SupplyChain #Sustainability #CircularEconomy #Technology #Diversity and #DigitalTransformation
Support Us
Become a Patreon